Security Service to Detain Two Russian Informers in Kharkiv Region
15.05.2023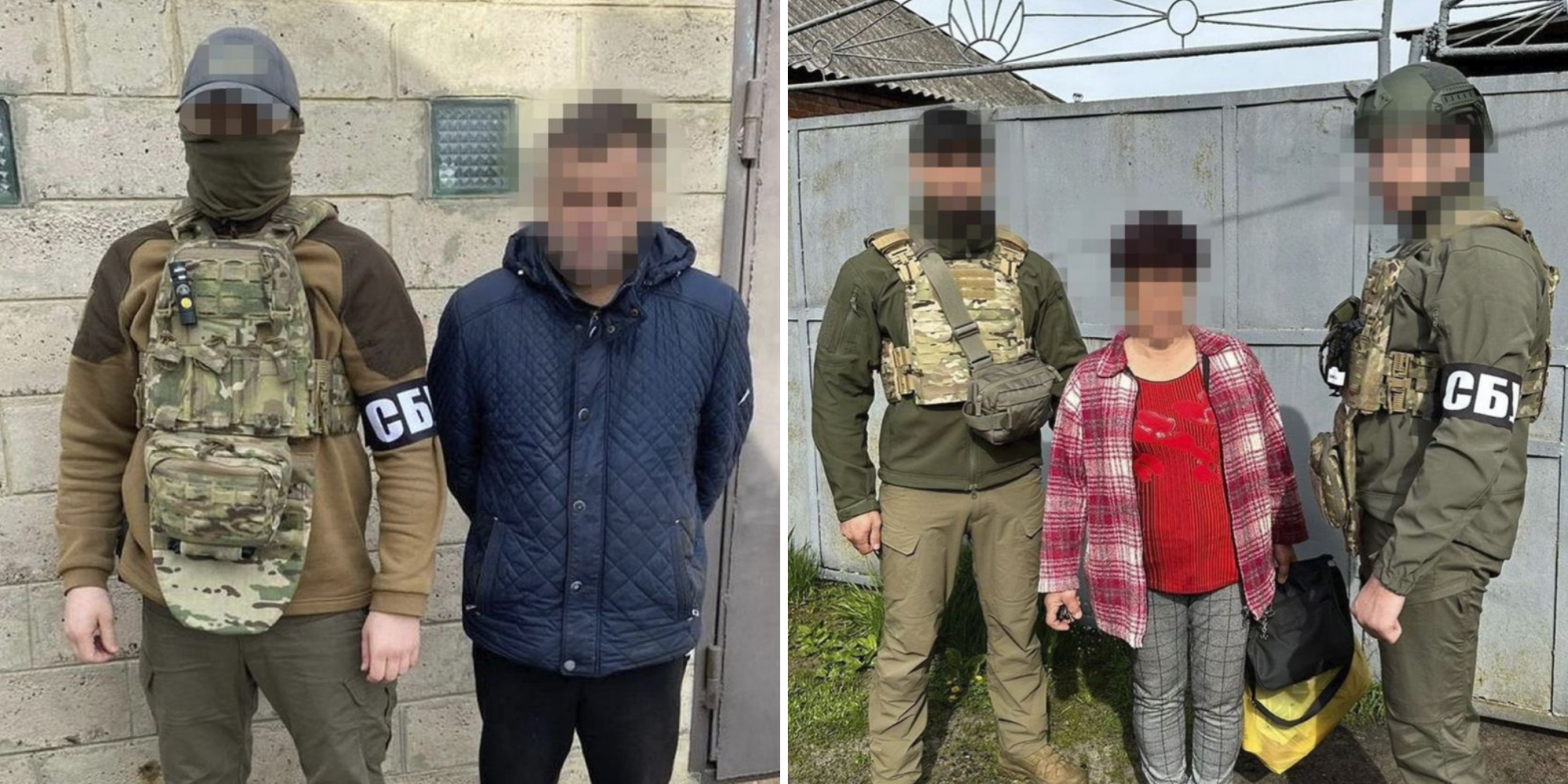 Suspects detained by the Security Service of Ukraine / Photo: t.me/SBUkr
During the stabilization activities in the Kharkiv region, the Security Service of Ukraine detained two people looking for information for Russia about the Ukrainian Armed Forces counteroffensive.
Source: Security Service of Ukraine
The informers were a man and a woman from Vovchansk who covertly collected data on the locations and movements of the Defense Forces in the border area, and recorded the effects of Russian shelling.
The occupiers need this information to plan and prepare for repeated air strikes on Ukrainian targets.
Law enforcement officers could locate and arrest the individuals while performing a task for the Russians. During the search, the detainees' cell phones were found, which were used for correspondence with the aggressor.
The man and woman were served suspicion notices under Part 3 of Art. 114-2 of the Criminal Code of Ukraine on unauthorized dissemination of information on the sending, movement of weapons, armaments and ammunition to Ukraine, movement, movement or deployment of the Armed Forces or other military formations formed following the laws of Ukraine, committed under martial law.
The suspects are in custody. The investigation is ongoing to establish all the circumstances of the crime.
See also
Publicly supported Russia's actions in Ukraine: Chilean blogger Gonzalo Lira detained in Kharkiv. He published posts and made videos saying that Russia's full-scale invasion was "one of the most brilliant examples of invasions in modern history" and added that Russian troops were not targeting civilians. This foreign blogger also participated in Russian TV news programs as an eyewitness in Ukraine, allegedly "seeing everything with his own eyes."
Kharkiv Oblast to sentence 142 collaborators since the beginning of the full-scale invasion. After the de-occupation of the region, law enforcement officers began to identify Ukrainians who had gone over to the enemy and collaborated with them.