Russians Launched a Massive Rocket Attack on Kharkiv
18.08.2022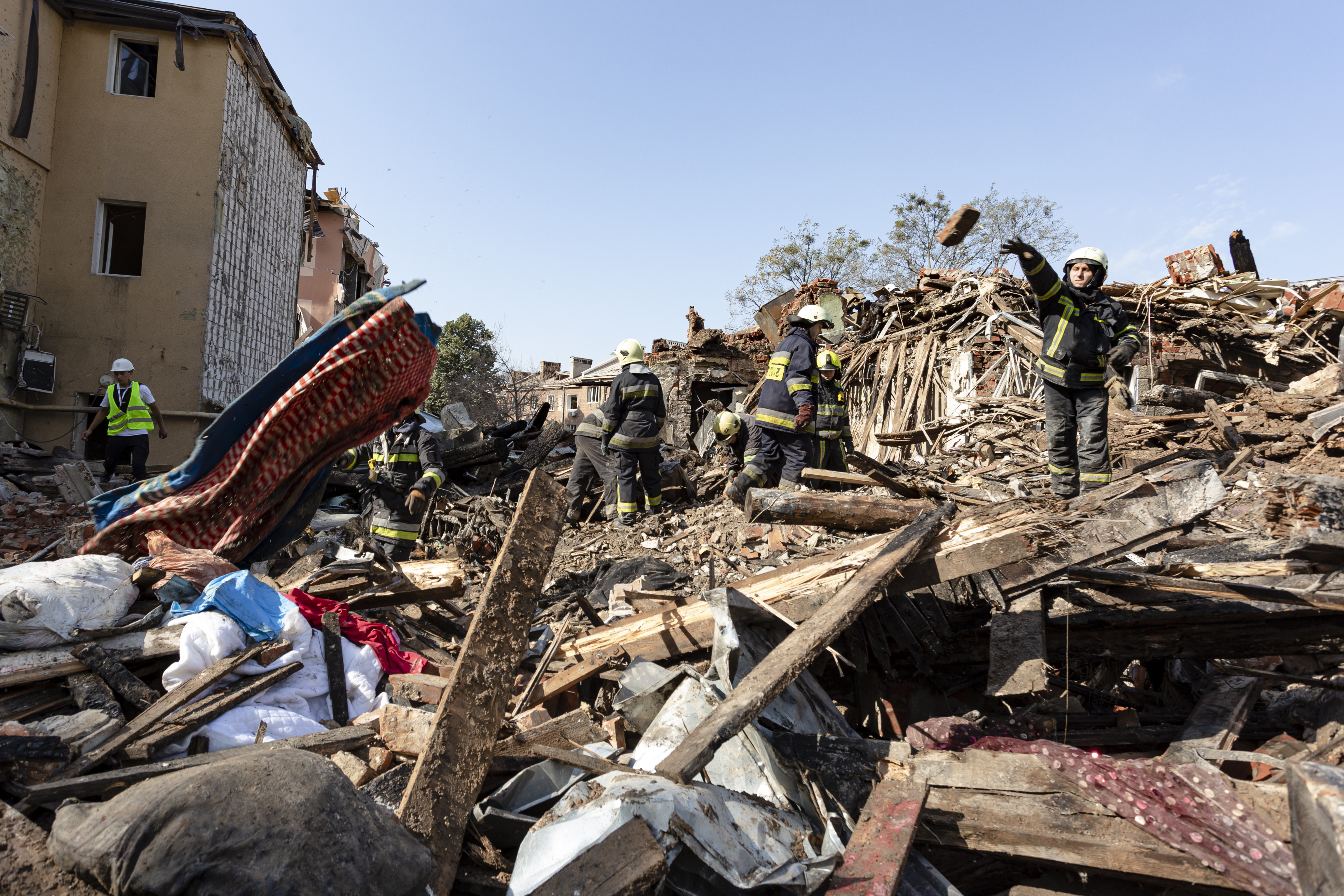 Photo: Oleksiy Yeroshenko
On Wednesday night, the Russians shelled the Saltivskyi district of Kharkiv, killing 7 and injuring 17 people.
According to Kharkiv's RMA head, Oleh Synyehubov, the Russian missile hit a three-story residential building in Saltivskyi district. The house was almost completely destroyed. The ensuing fire raged for hours, but was extinguished by local SESU rescuers.
Russian troops probably fired rockets via Iskander ballistic missile system. The system is meant to be used with conventional warheads for the engagement of point and area targets, including fixed- and rotary-wing aircraft at airfields, command posts and communications nodes, and troops in concentration areas.
Around 4:30 in the morning, the enemy launched 8 more rockets from Belgorod in the direction of Kharkiv Oblast. Missile hits were recorded in the Kholodnohirskyi and Saltivskyi districts of Kharkiv. Buildings and civil infrastructure were damaged.
Currently, Kharkiv's line of defense is 30 kilometers from the city center and 20 kilometers from the northern Saltiv district. The proximity of the enemy means that Kharkiv is a frequent and easily reached target.
UPD: Death toll in Russia's missile strike on Kharkiv rises to 19.