Day 490 of the Russian full-scale military aggression against Ukraine has begun. The adversary continued to shell Kharkiv Oblast with mortars, artillery, and air strikes.
Current situation in Ukraine
On June 27 Russian invaders launched a strike on Ukraine. They used 5x Kh-22 air-launched cruise missiles and 2x S-300 anti-aircraft-guided missiles. In addition, it was launched 24x air strikes and 42x MLRS attacks.
The enemy fired Kh-22 missiles at the summer cottage cooperative in Kremenchuk district (Poltava oblast) and at Zaporizhzhia.
The likelihood of missile and air strikes across Ukraine remains high.
The adversary continues to focus its primary efforts on Lyman, Bakhmut, and Maryinka axes, with more than 30 combat engagements occurring on June 27.
Slobozhanshchyna axis
The adversary carried out mortar and artillery attacks on the settlements of Udy, Kozacha Lopan and Krasne Pershe in Kharkiv region.
Kupiansk axis
More than 20 settlements, including Masiutivka, Kyslivka, Kotlyarivka and Berestove in Kharkiv Oblast came under artillery and mortar fire.
Kharkiv RMA
Russian occupants shelled frontline and border settlements of Bohodukhiv, Kharkiv and Kupiansk districts of the region yesterday. Large-scale destruction and civilian casualties were not recorded.
Demining in Kharkiv Oblast
Mine clearance works are ongoing. State Emergency Service pyrotechnics inspected more than 6 hectares of territory and defused 71 explosives.
Pyrotechnic crews of the State Emergency Service inspected about 6.2 hectares of the territory, including 2080 square meters.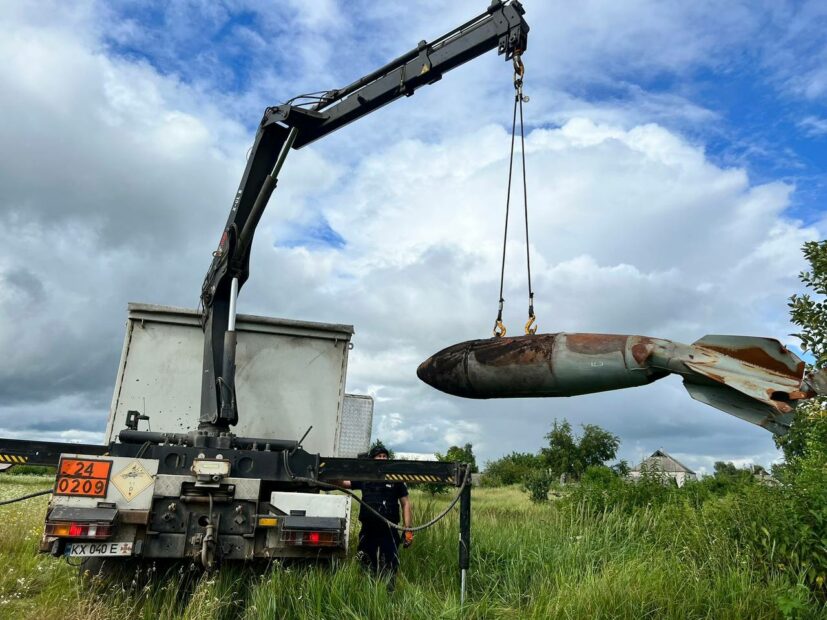 On June 27, deminers of the Interregional Center for Humanitarian Demining and Rapid Response of the State Emergency Service of Ukraine conducted demining operations in Vovchansk, Chuhuiv district, Kharkiv region.
During the day, bomb squads removed a FAB-500 aerial bomb and 7 shrapnel, adjusted and high-explosive artillery shells of 152 mm calibre from private residential areas, local businesses and open areas of the town.
See also
He lost his legs in the war for Ukraine but not willing to live. The story of a soldier who suffered the loss of his legs during a full-scale invasion, and continues to live, dream and think about his brewery.
Damage caused to Kharkiv housing reaches $14 million. Kharkiv Oblast ranks second among Ukrainian regions regarding the number of housing stock losses.

If you have found an error, highlight the necessary fragment and press Shift + Enter.