Russians Hit Kharkiv with Iskander and S-300 Missiles, Injuring Five Civilians – Police (Updated)
16.09.2023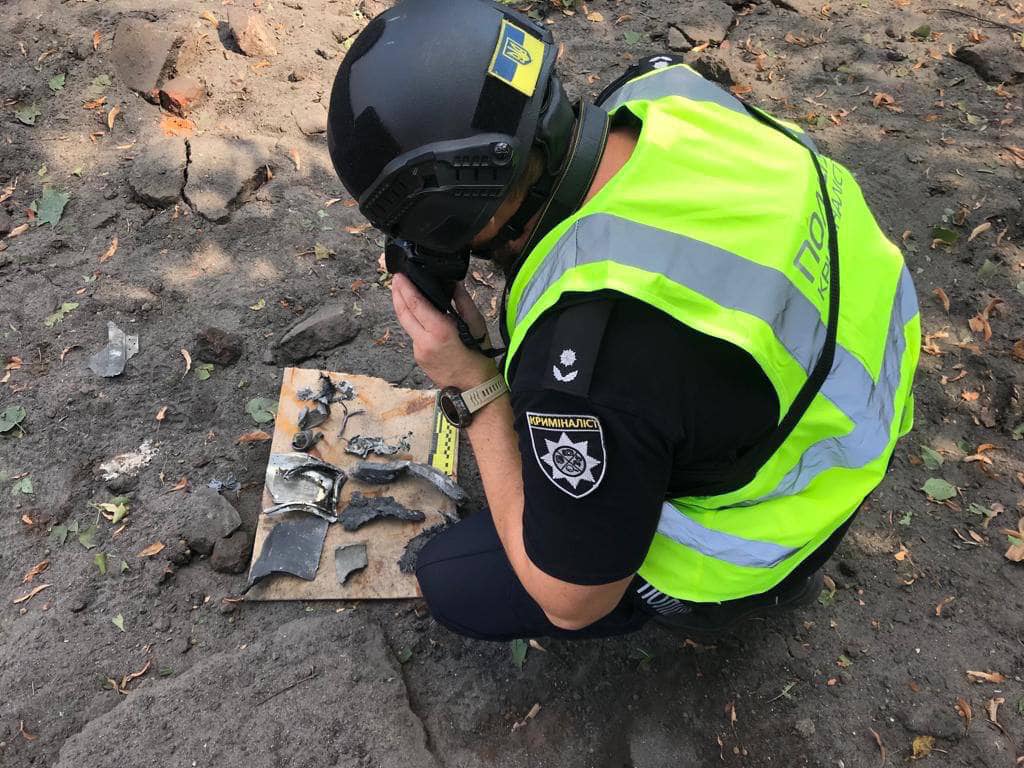 Police documents the consequences of Russian missile hits at Kharkiv on September 16, 2023 / Photo: Serhii Bolvinov
The missile debris has been found at the location of a hit. Police are documenting the consequences of an attack.
During the day of September 16, Russians hit the Kholodnohirskyi district of a city with Iskander missiles, reports the head of the Investigation Department of the Main Department of National Police in Kharkiv Oblast Serhii Bolvinov.
"Damaged building, five people injured, and a seven-meters-deep hole [in the ground]. Russians are crippling civilians again. The walls are destroyed, windows are blown out, and [the police] has already discovered the fragments of a hull, a base of a wing, and a navigation system for Iskander-K missiles," says his post.
Five injured civilians have been delivered to hospitals; they are provided with medical care. Earlier, the Kharkiv Regional Military Administration reported that Russians shot S-300 rockets at the city, but now information is updated. There have been five hits. 
UPD. Sept 16, 21:00: According to a new report from Serhii Bolvinov, Russia hit Kharkiv with three S-300 and three Iskander-K missiles. Two locations in the Kholodnohirskyi district have been under attack.
Read further
Gwara Media is the only local English reporting from Kharkiv and Kharkiv region – you can support us with a coffee.