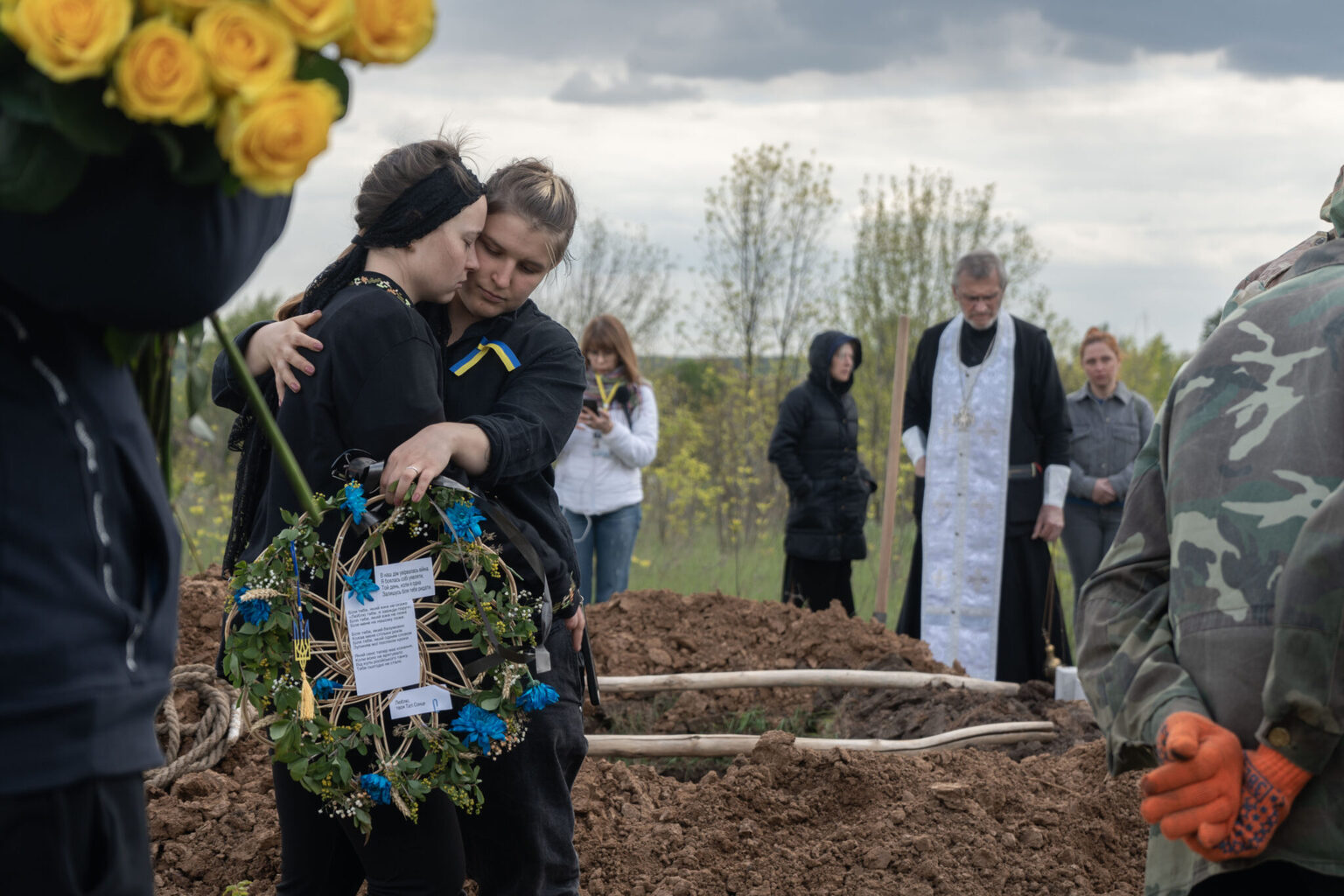 Pivdenne in Kharkiv Oblast Bid Farewell to Fallen Lieutenant Andriy Melnyk
Featured
Pivdenne in Kharkiv Oblast Bid Farewell to Fallen Lieutenant Andriy Melnyk / Photo: Oleksandr Magula for Gwara Media
On May 5, Lieutenant Andriy Melnyk was killed while performing a combat mission in Bakhmut, Donetsk region. He was on duty at night and then went to rest. A bomb hit the wall directly where he was sleeping.
Andriy was 33 years old and a dentist by profession. Before the full-scale war, the man played and sang in a local band.
The man was awarded the commemorative medal "For the Defense of the Hero City of Kharkiv" and the badge "Shield of the Territorial Defense of the Armed Forces of Ukraine (13.04.23).
On March 16, Andriy joined the 127th Brigade of the Kharkiv Tank Corps as a combat medic. In September last year, the man participated in the de-occupation of the village of Velyki Prokhody.
For the last month of his life, Andriy saved the soldiers' lives in Bakhmut as a combat medic. He evacuated, provided first aid, and operated on the injured if necessary. In one day, the man saved 8 people, for which he was promoted to lieutenant.
"He was a kind, bright, cheerful man: not a day went by without Andriy telling a joke. It always seemed to us that we would be together until we were old and would survive everything. He always supported me. You know, if there is unconditional love in the world, then Andriy loved me with exactly that kind of love," said Tetiana Melnyk, the wife of the fallen officer.
His colleagues, friends and fellow villagers came to say goodbye to Andriy.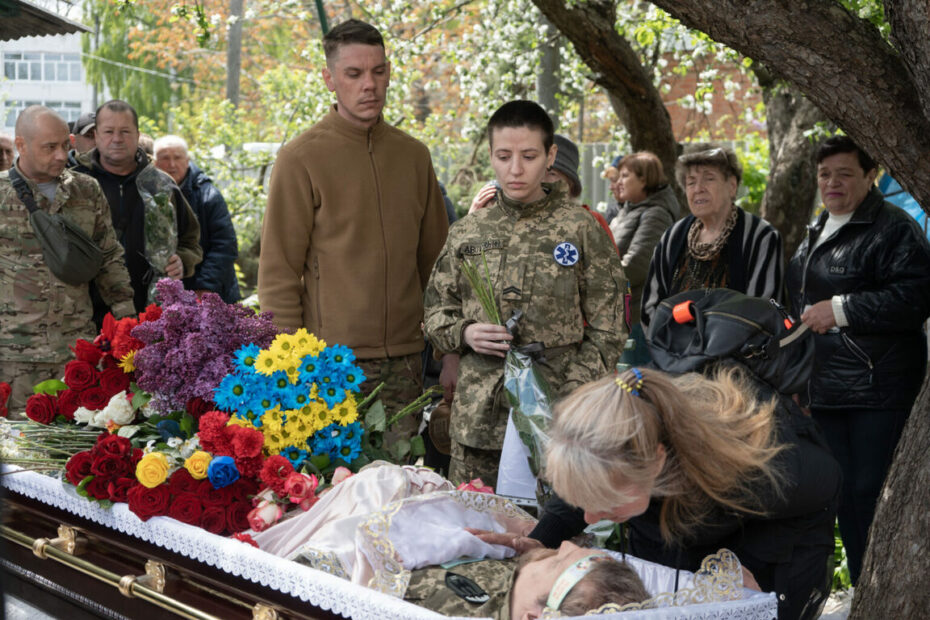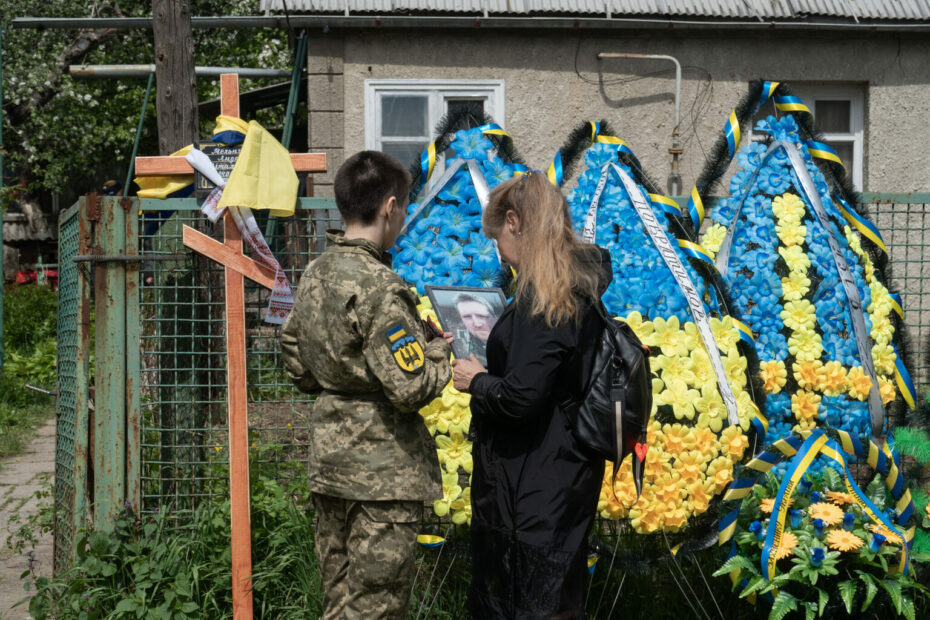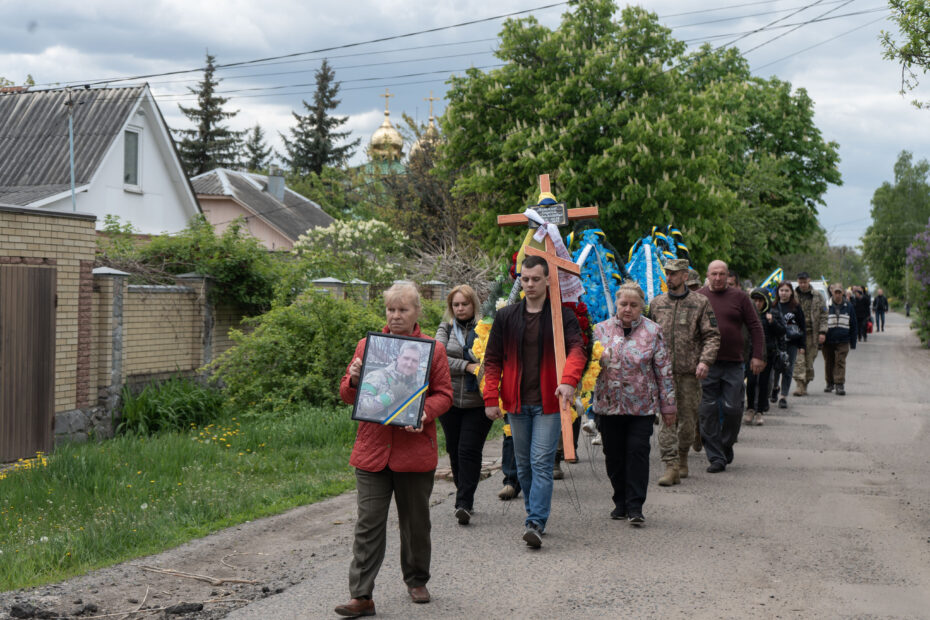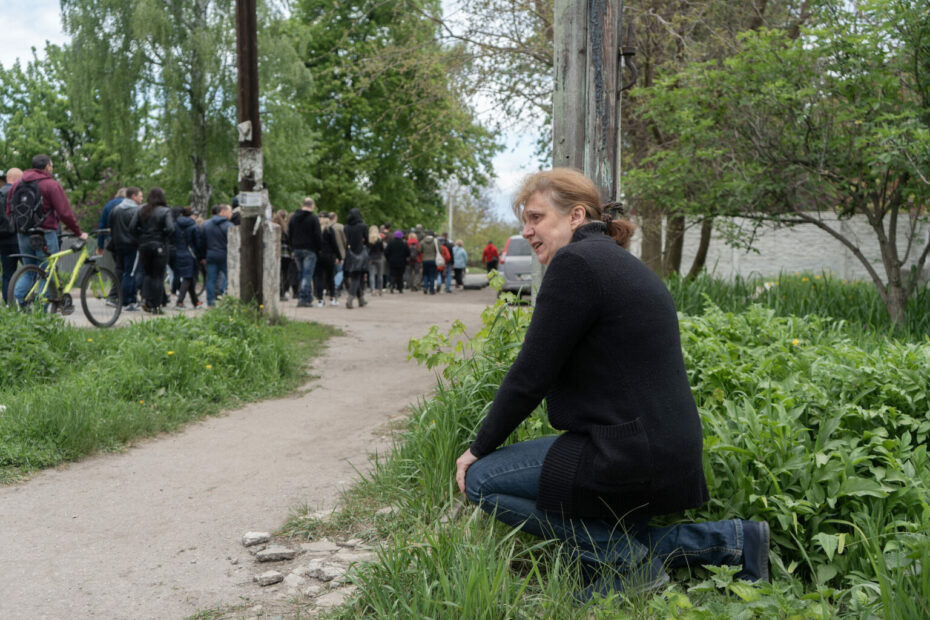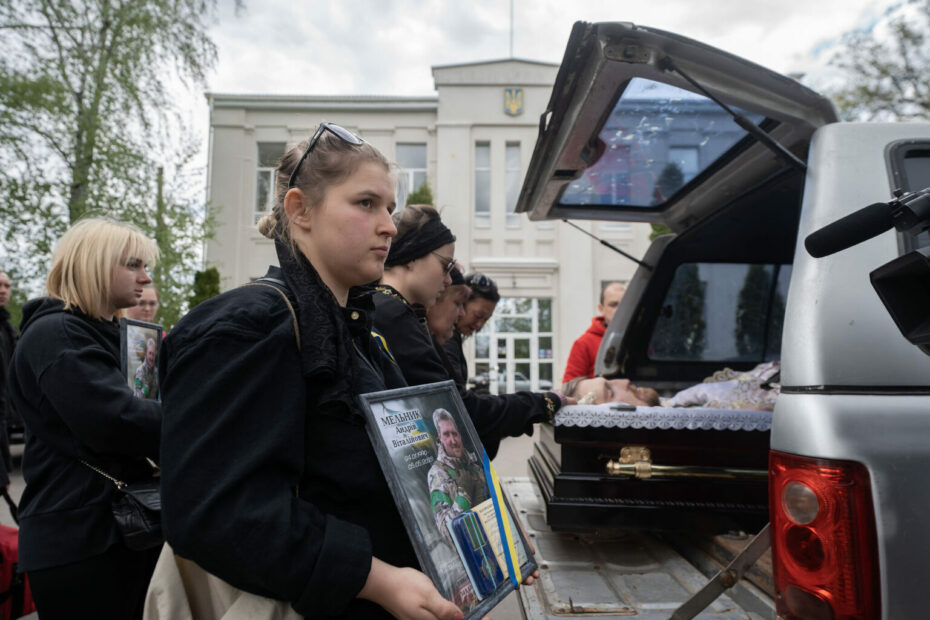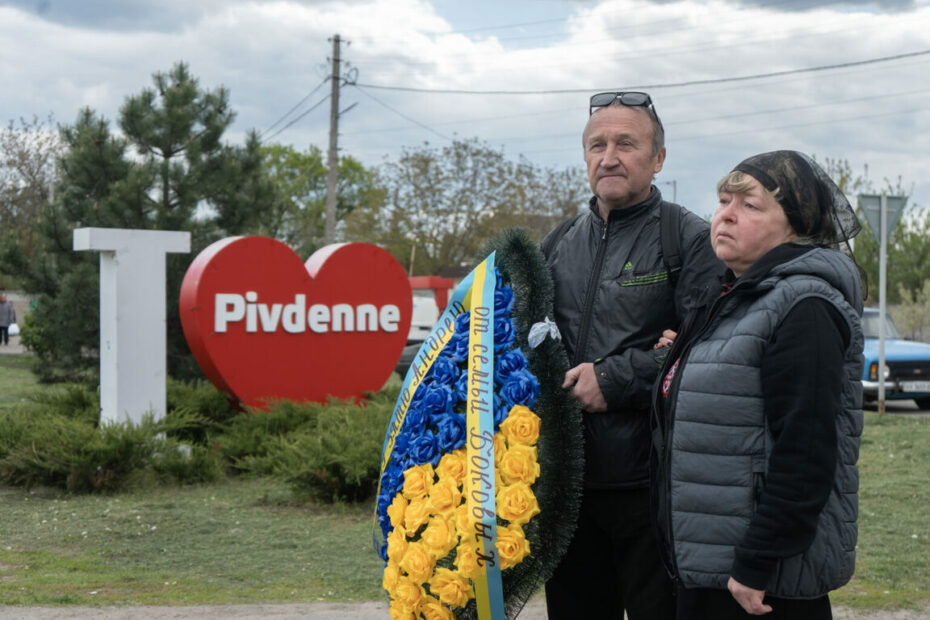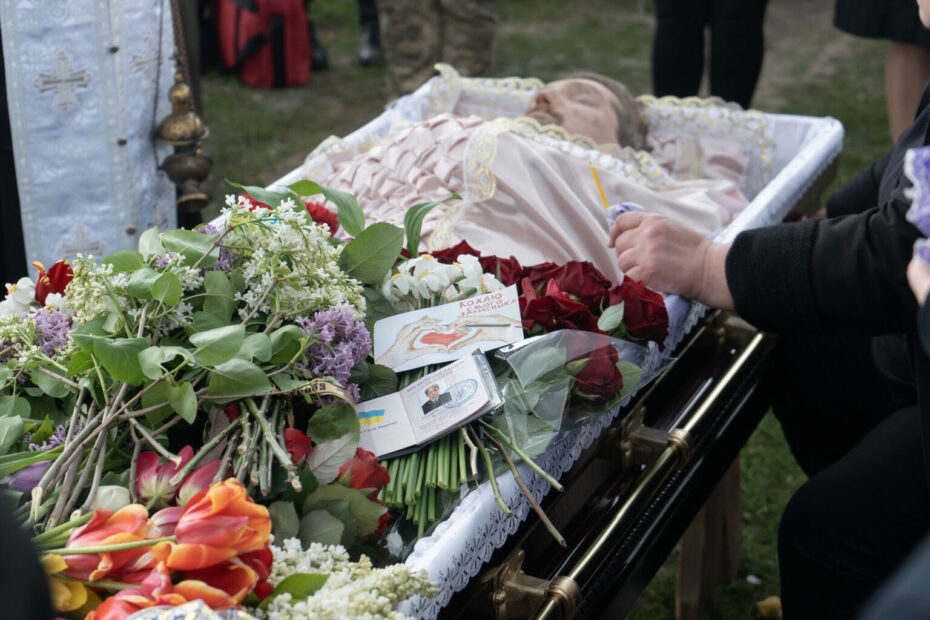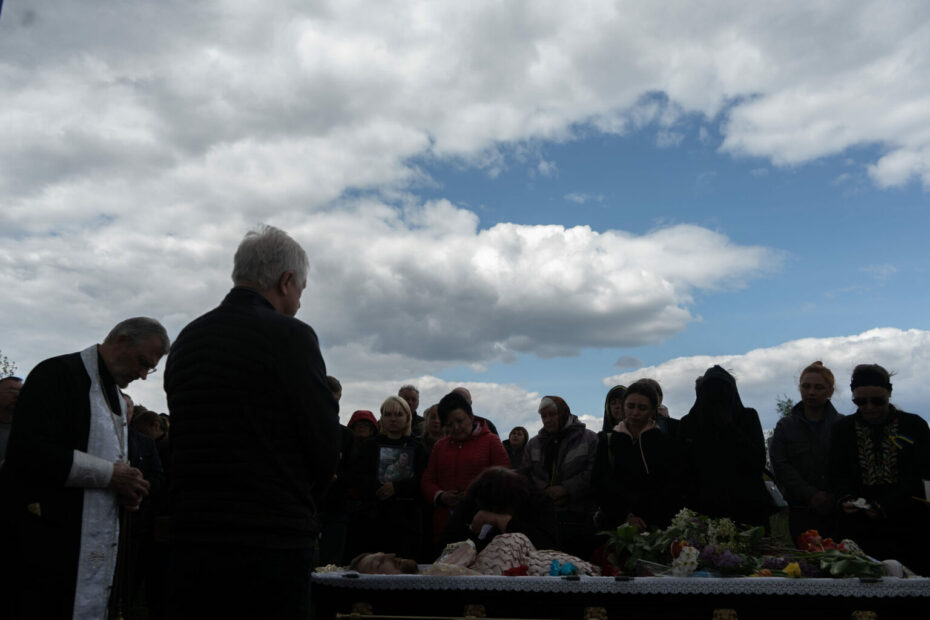 See also
From miniatures creator to National Guard soldier: a story of Anton Derbilov. We recorded this interview with Anton Derbilov in March. He died in the battle for Kreminna in Luhansk Oblast on April 6, 2023. In civilian life, he was a musician and sculptor who made busts of prominent hetmans and generals for Ukraine and other countries. A year or two ago, he could not have thought that the war, presented in his workshop with details of historical costumes and medals on miniatures, would become a reality and force him to learn to hold new weapons to liberate his native land.
Follow us on Twitter, Instagram and LinkedIn for more news, stories, and field reports by Kharkiv journalists.
Support Kharkiv independent journalism. We are here to show you the life of the front-line cities. Buy us a coffee, and we'll prepare another article on life in Ukraine.