National Presidential Orchestra of Ukraine to Perform in Berlin
12.10.2022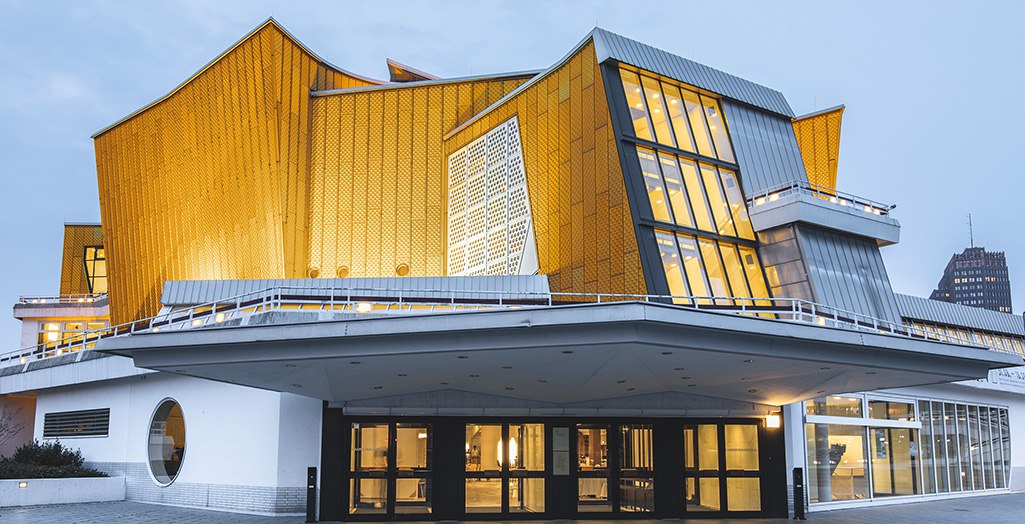 Chamber Music Hall of the Berlin Philharmonie / Photo: www.berliner-philharmoniker.de
On Oct. 13, the National Presidential Orchestra of Ukraine will perform in the Chamber Music Hall of the Berlin Philharmonie.
The charity concert "Herz der Ukraine: Musik für die Freiheit" (Ukrainian Heart: Music for Freedom) of the National Presidential Orchestra of Ukraine with the starring Ukrainian Opera singers will start at 7.30 p.m. The tickets are available online.
All the costs will go to support Ukrainians affected by the Russian full-scale invasion of Ukraine.
"Ukrainian musicians continue supporting the country from abroad with their art," commented the Ministry of Culture and Information Policy of Ukraine.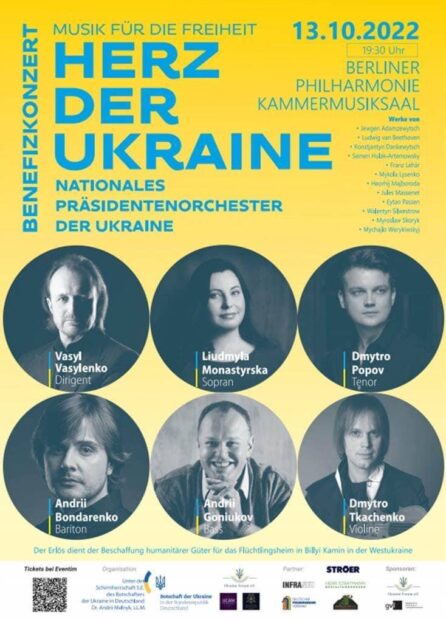 According to the Papagena tickets website, the event`s idea is to play music for freedom during the active phase of the Russian-Ukrainian war to help people who had to flee Ukraine and need support. "The well-known Ukrainian young opera singers, composers of the 19th and 20th centuries, and a Ukrainian symphony orchestra will entertain the guests with beautiful and powerful music and singing."
"The program includes songs that call for freedom, peace, truth, love, and the sovereignty of the country. The lyrics of the songs also talk about the history of the Ukrainian people, giving the whole picture of Ukraine`s striving for freedom. The costs will go to the refugee shelter in the village of Bilyi Kamin, Lviv Oblast, western Ukraine. There are already 100 refugees, including 37 children from eastern Ukrainian cities. Support Ukrainian people who stand for a peaceful, civilized, and humane Europe right now!"
Earlier this month, the organizers of the Eurovision Song Contest 2023 announced that Liverpool would host the event on behalf of Ukraine.