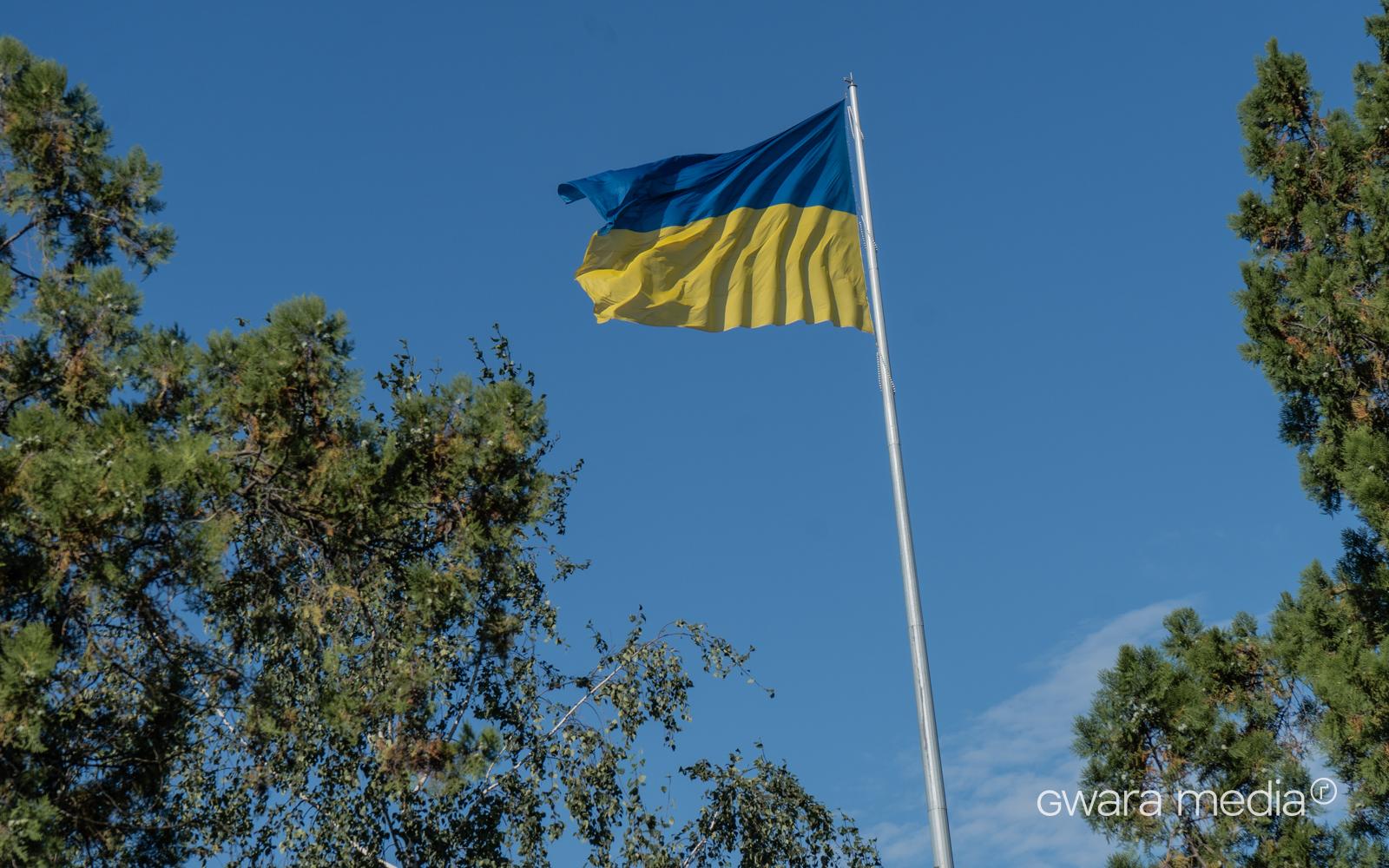 Flag Hoisted on the Highest Flagpole in Kharkiv / Photo: Ivan Samoylov, Gwara Media
Ukraine annually celebrates National Flag Day on August 23. Ukrainian flags were solemnly raised in Kharkiv and other cities nationwide in honor of the holiday.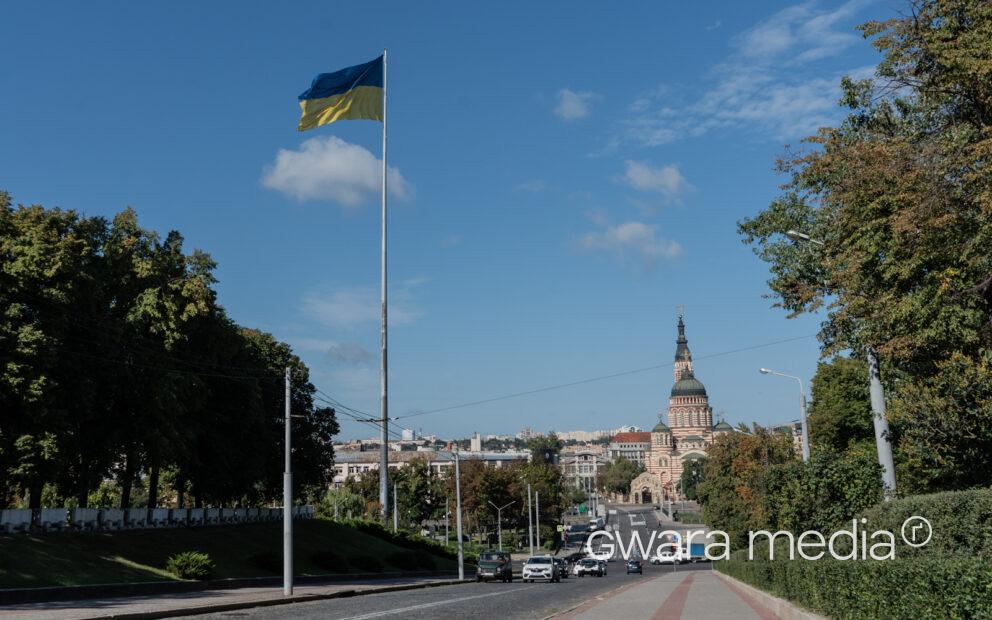 Since 2004, Ukrainians have been honoring one of the three key national symbols, the blue and yellow flag.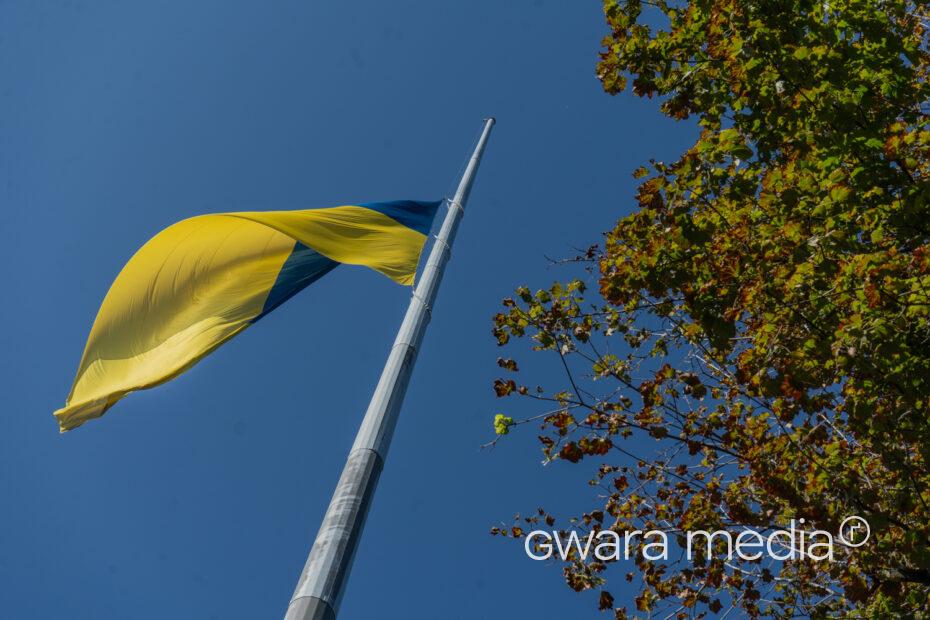 What does the Ukrainian flag symbolize?
The Ukrainian parliament approved the national flag of Ukraine on January 28, 1992. It consists of two equal horizontal stripes of blue (top) and yellow (bottom) and has a width-to-length ratio of 2:3.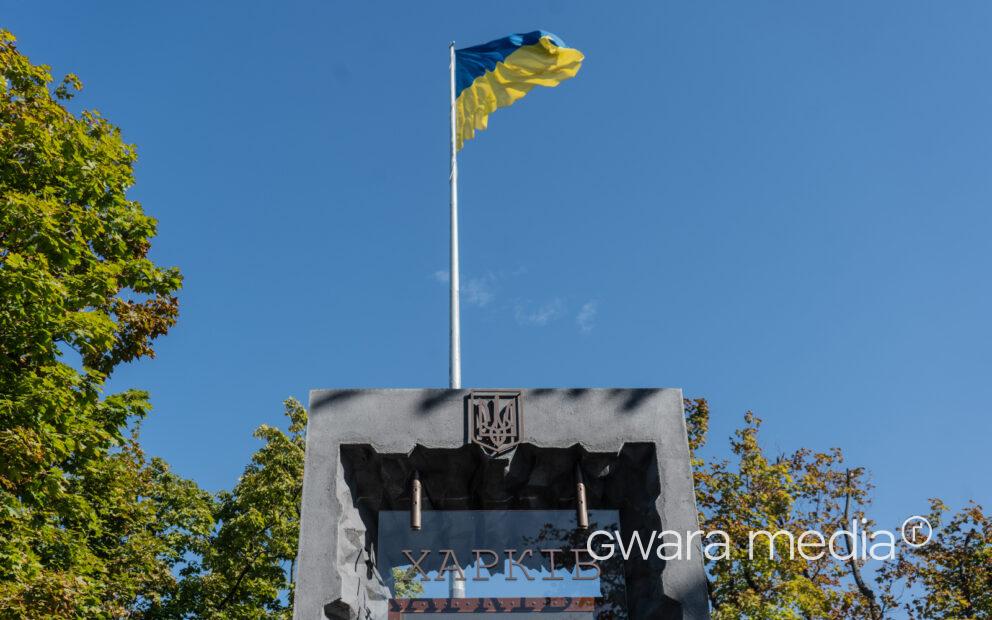 The most well-known interpretation explains that the blue part means a clear sky, while the yellow part is a golden field of wheat underneath. There is an ancient version that the flag's colors symbolize fire and water.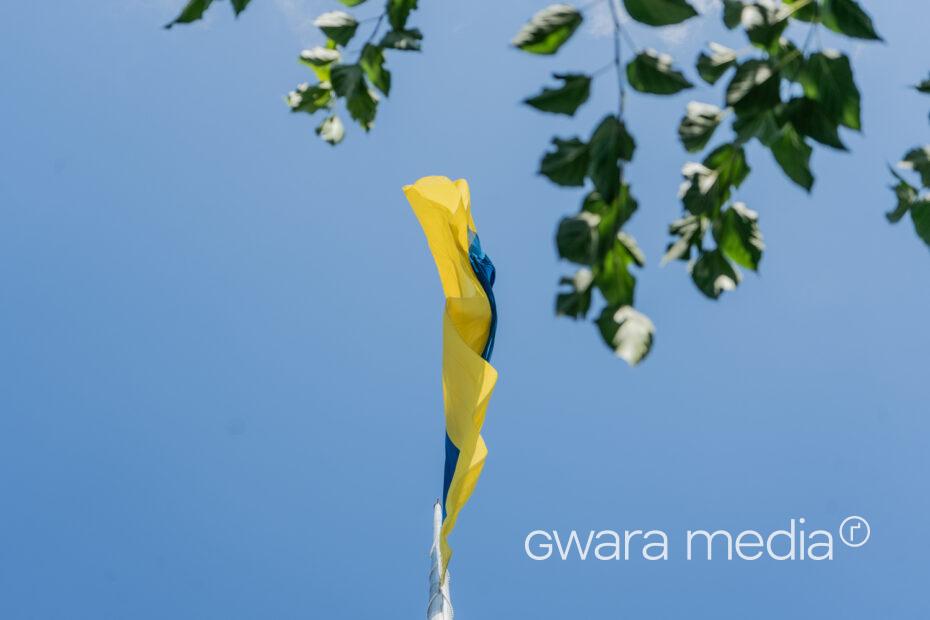 Kharkiv flagpole is the highest in Ukraine
This flagpole, installed on the Lopan River embankment in the center of Kharkiv, is 101 meters / 306 ft high. It was unveiled on the 30th anniversary of Ukraine's Independence.
On August 24, 2021, the 22.5-meter by 15-meter flag was solemnly raised by Mykola Kotliar, father of the fallen Heavenly Hundred Hero Yevhen Kotliar, and Staff Sergeant Konstantin Vurst, a combatant in Eastern Ukraine.
See also
Hero city monument appeared in Kharkiv. A memorial to the heroic city and the memory of the Ukrainians who died during Russia's full-scale invasion of Ukraine was opened in Kharkiv downtown.
Ukraine spends 100% of taxes collected on armed forces. The state allocates all taxes from citizens and businesses to meet the needs of the Ukrainian Armed Forces.

If you have found an error, highlight the necessary fragment and press Shift + Enter.