Kharkiv Locals to Speak about Art in Times of War in Paris
27.09.2022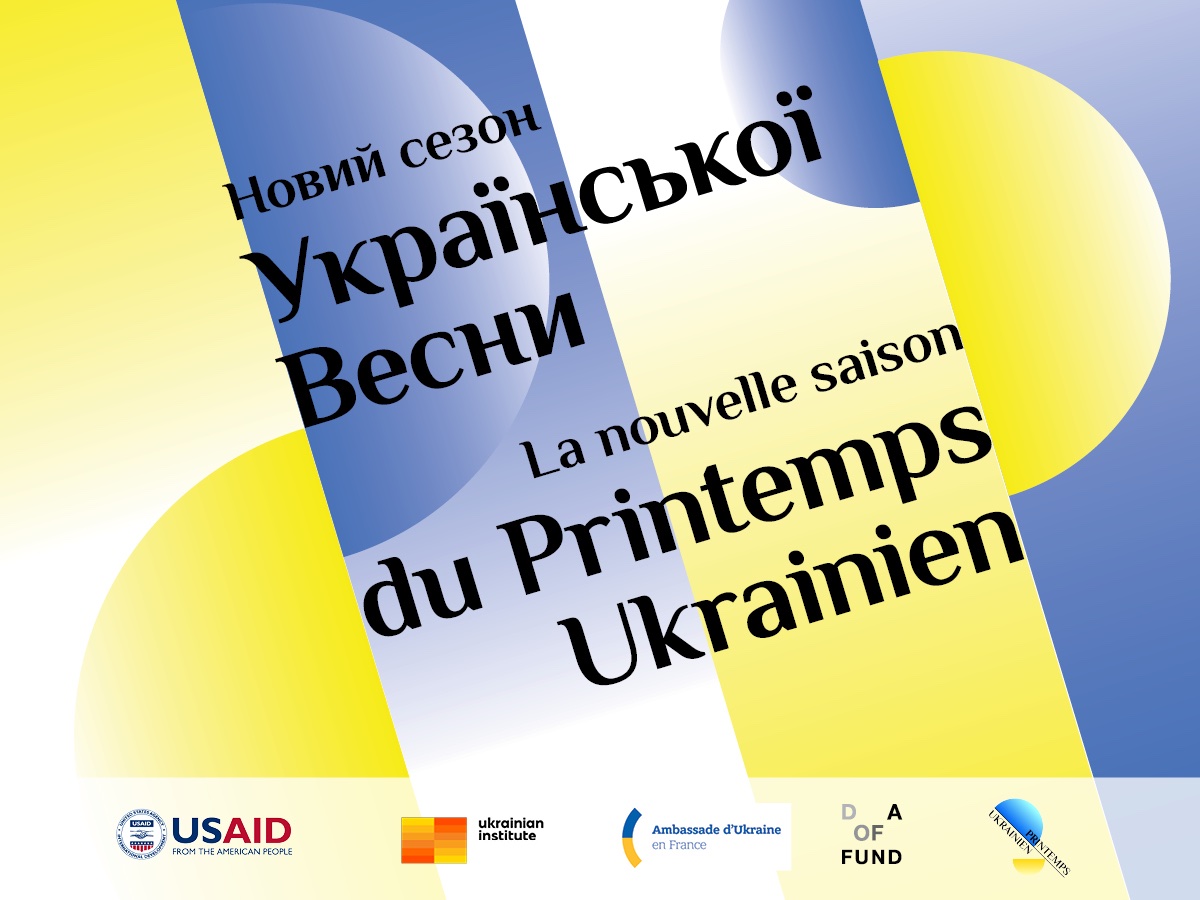 From Sept. 27 to Oct. 7, as a part of the Ukrainian Spring initiative, several events called "We are from Kharkiv" will take place in Paris.
On Sept. 29 at 6.30 p.m. an exhibition called "Underground and on the Ground" opens in the Society for the Encouragement of National Industry. It presents the artworks by children from Aza Nizi Maza Kharkiv art studio created while hiding at the underground stations in the first days of the full-scale war.
"Every work is a collective artistic statement, kind of a puzzle made of the things that children wanted to draw being locked in the stifling space of the subway. Among the details are the cats, who are constantly saved by the Ukrainian fighters, the houses under fire, the angels, children's toys, and blooming trees and flowers. There are many flowers, as in any village around Kharkiv, where people continue to cultivate their gardens under the constant shelling; as well as in flowerbeds in the frontline Kharkiv".
The works by Aza Nizi Maza take a special place in the whole event. This art studio, creative community and an art space was created in 2012 in Kharkiv. The members of Aza Nizi Maza are kids aged eight and older. The first part of the exhibition called "What I See" roots back to 2014.
"The young artists recreated the fragments of the disturbing children's dreams, the questions to which adults had no answers, the pictures taken from the news on TV, the stories of peers who had to flee from shelling, losing their homes for years or forever," reports the press release.
The Ukrainian Spring events invite people to discuss art and its ability to oppose the destruction, the artists` work during the wartime, and how the cultural institutions preserve their collections and make plans for the future.
The exposition lasts from Sept. 29 to Sept. 30 in the Society for the Encouragement of National Industry, and from Oct. 3 to Nov. 3 in the Town Hall of the 11th arrondissement of Paris. From September 2022 till February 2023 the Ukrainian Spring initiative hosts about 50 events. Among them are:
a meeting with YermilovCentre director Natalia Ivanova,
a new media art workshop by the digital artists Oleksiy and Anastasia Yaloveg,
a lecture about the Kharkiv literary avant-garde of the 1920s by Yaryna Tsymbal, a researcher of Ukrainian avant-garde literature,
a public interview with the director of the Kharkiv Literary Museum Tetiana Pylypchuk and Réginald Gaillard, the French journalist and writer.