First Women's Bulletproof Vest Introduced in Ukraine
10.09.2023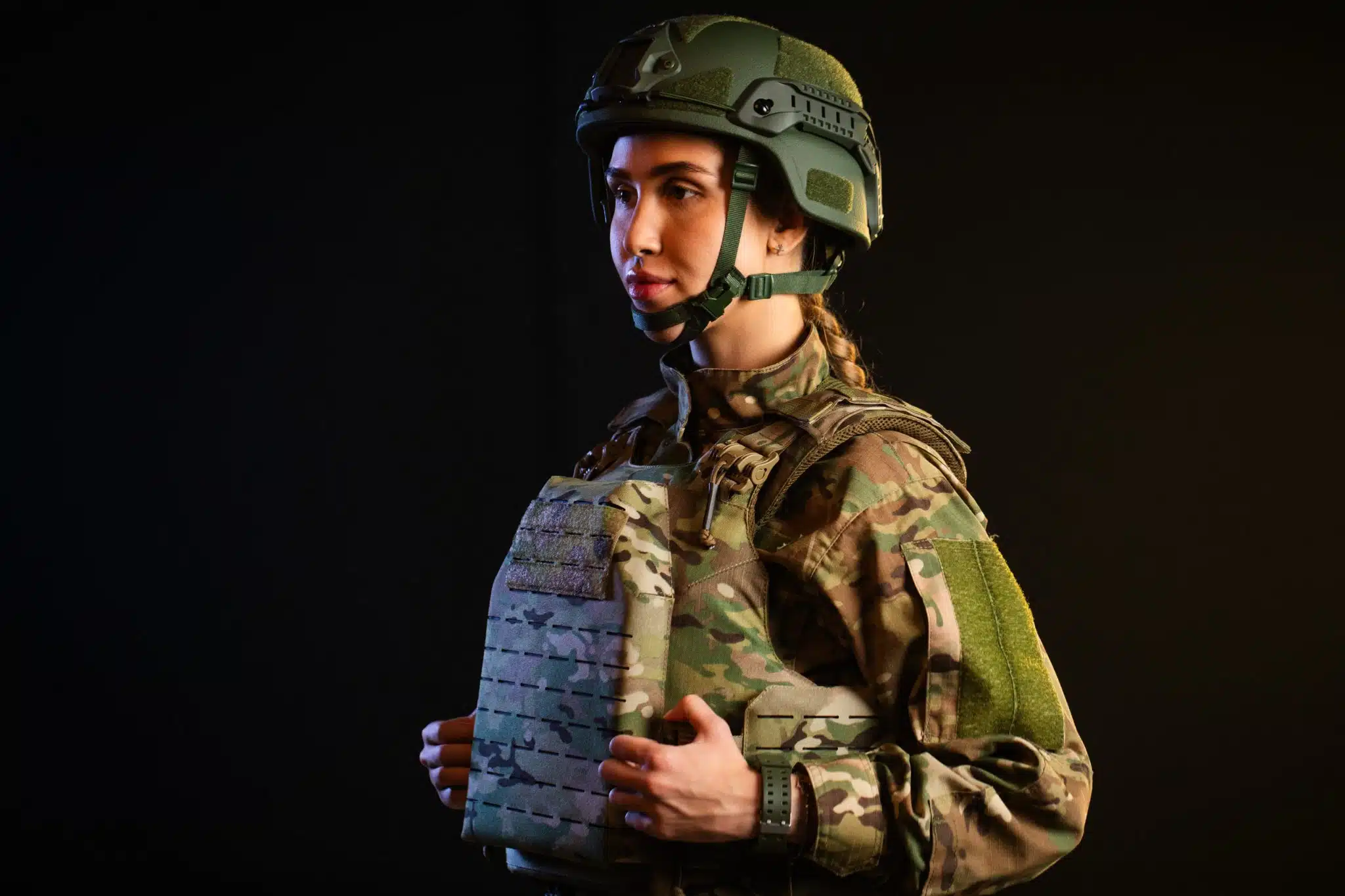 The first female anatomical body armor / Image: ukrainianarmor.com
A bulletproof vest for women called Ruta-Lyuta is adapted for defenders of any height or build, as was presented during the national telethon of the United News.
The men's bulletproof vest is flat, so it can put pressure on the chest and not fully fit a woman's body. The new armor is lighter than the men's version and has an evenly distributed weight. In addition, it is equipped with a quick-release system that will allow the armor to be instantly removed in case of evacuation, saving time.
The women's version has an external pocket for a ballistic plate, which provides maximum comfort during prolonged wear and prevents chafing or circulatory disorders.
The price starts at 18,000 UAH / $488 and varies by size. The product's anti-fragmentation protection area is claimed to be 500% larger than that of ballistic plates. The body armor completely covers the chest area for greater protection against gunshot wounds, and its modules protect the abdomen, neck, shoulders, groin, and outer thighs.
The women's anatomical body armor is available in 4 sizes: XS, S, M, L, and has an armored load-bearing belt with shoulder straps.
Read also
Ukraine develops Magura V5 marine drone. It was presented at Turkey's International Defense Industry Fair (IDEF 2023).
Denmark hands over 6 UAVs to Ukraine for mine scanning. Drones mounted with magnetometers for magnetic surveying can provide fast and reliable data for large areas and are used to scan a terrain in which it is otherwise difficult or dangerous to operate.