The number of refugees registered under the Temporary Protection Programme or similar national protection schemes in Europe reached a new record of 5,008,482 by the end of March 2023, the United Nations High Commissioner for Refugees reported.
Starting from the end of January 2023, the number of Ukrainians granted official protection in the European Union has increased by 185,000. Poland has sheltered the most citizens – 1.5 million and 922,000 in Germany. Half a million Ukrainians stayed in the Czech Republic.
Since the beginning of the Russian full-scale invasion of Ukraine, more than 8 million Ukrainian refugees have been registered in Europe. An additional 2.8 million are in the Russian Federation and Belarus, but the exact number is currently impossible to determine.
Most refugees (60%) are aged between 18 and 64, and a third are children. About 7% of people who left Ukraine are over 65 years old. Of the able-bodied citizens, the following are abroad: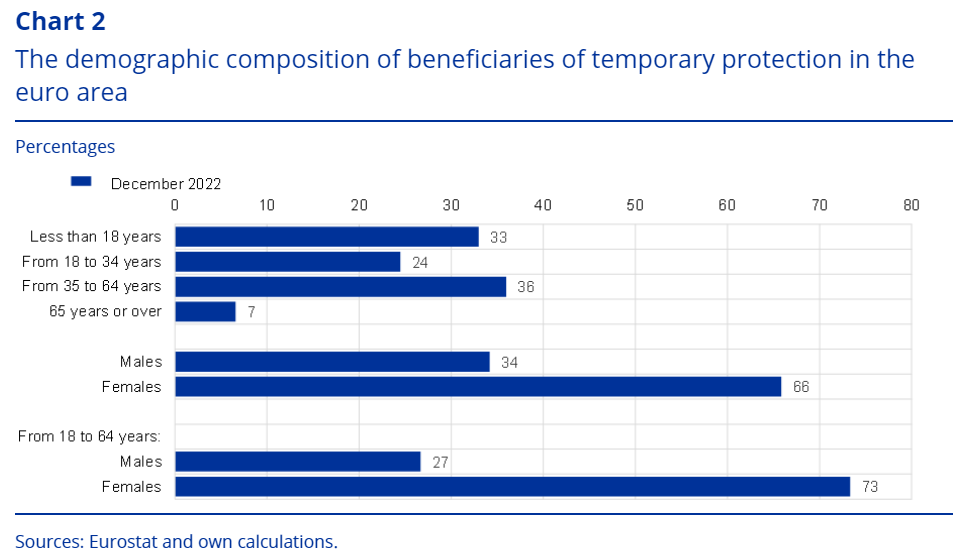 See also: Half of Ukrainians do not return home due to danger. Safety is the main reason for not returning home among 50% of Ukrainians who left the country after 24 February 2022. And this was the primary reason for 58% of them to leave.
If you have found an error, highlight the necessary fragment and press Shift + Enter.