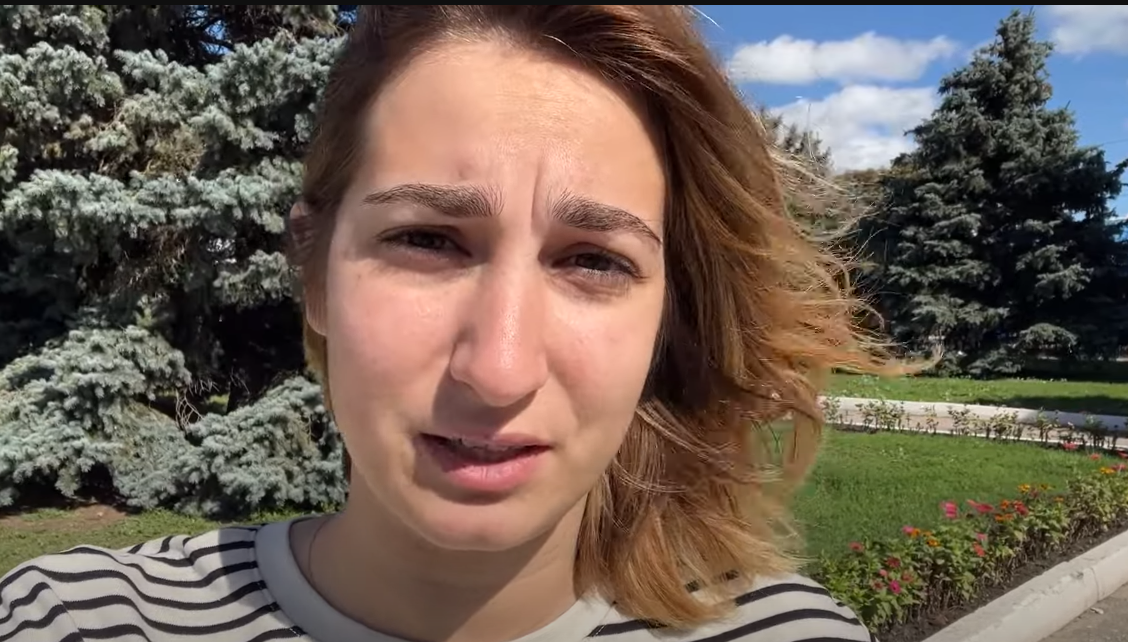 Blogger Anastasia Rublevska, who promoted Russians in Kharkiv region, is suspected / Screenshot: YouTube channel X.Z.
The Security Service of Ukraine notified in absentia the propagandist, blogger, head of the press service of the self-proclaimed "head of the military-civilian administration of Kharkiv region" Anastasia Rublevskaya for encroachment on the territorial integrity and inviolability of Ukraine (part 1 of Article 110 of the Criminal Code of Ukraine), the Office of the Prosecutor General of Ukraine reported.
In July 2022, Russian propaganda media introduced Rublevskaya as the head of the press service of the self-proclaimed "head of the military-civilian administration of Kharkiv region" Vitaliy Ganchev.
In Luhansk, the propagandist worked in the press center of a local university. In particular, she published articles about activities aimed at conducting information campaigns during the war. She appeared in Kharkiv Oblast with Ganchev, launching a YouTube channel in early March 2022, which at one point gathered 14,000 subscribers, and a Telegram channel with more than 10,000 subscribers.
However, in September, the channel was put on hold after a counter-offensive by the Ukrainian Armed Forces. New YouTube videos and Telegram posts stopped appearing at the end of September last year. Only at the beginning of 2023 did new videos appear on Rublevskaya's channel again.
From March to September last year, Rublevskaya was engaged in propaganda for the Russians in the occupied territories of the Kharkiv Oblast. In March, the propagandist made videos from Kozacha Lopan, helping to spread fakes and Russian propaganda, accusing the Ukrainian Armed Forces of shelling the settlement without evidence. Rublevskaya also traveled to the occupied Vovchansk at the time, after which she moved and worked for the occupiers in Kupiansk, where they made the so-called "capital of the Kharkiv region". And in September, she went to the territory of Russia and the non-government-controlled areas of Luhansk region.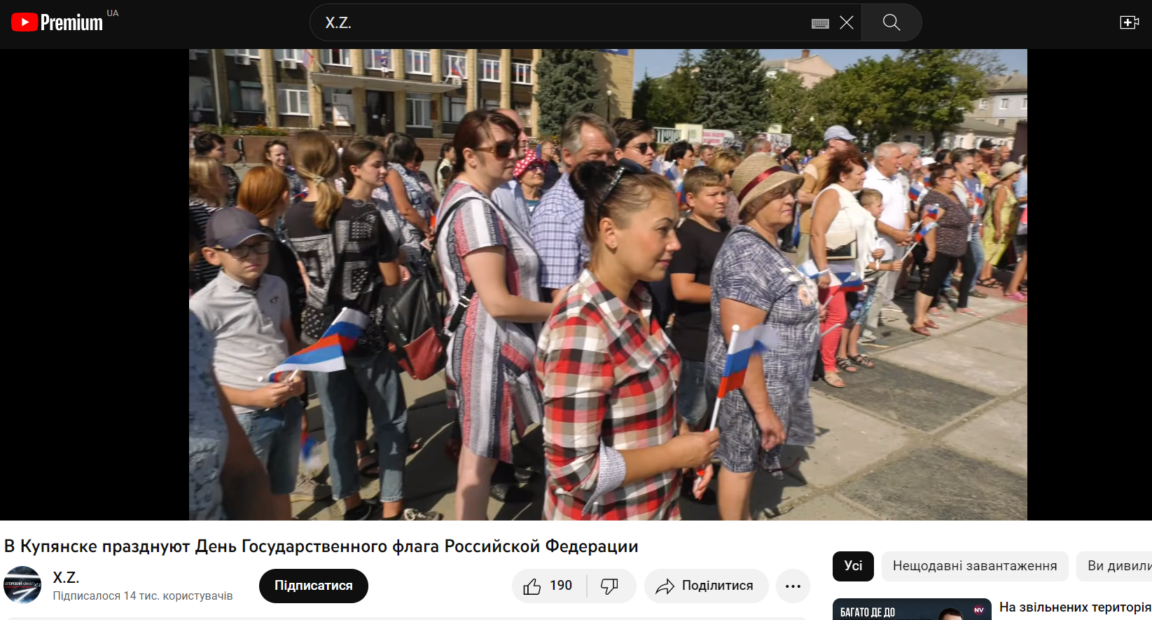 As stated in the text of the suspicion, criminal proceedings against Anastasia Rublevskaya, a 23-year-old resident of Luhansk, were registered on 21 March 2023 for distributing materials calling for changes in the boundaries of the territory and state border of Ukraine.
A video on Rublevskaya's YouTube channel contained a statement: "Happy Russian tricolor day. We are stretching the flag of the Russian Federation on Kupyansk Square". The video also included statements by four other people, who congratulated her on the "Russian flag holiday" and rejoiced at "returning home".
Threatened to shoot if victims don't give money: three Russian soldiers to be judged. According to the investigation, in May 2022, during the occupation of Izium in Kharkiv Oblast, three soldiers of the 39th Separate Motorized Rifle Brigade belonging to the 68th Army Corps of the Eastern Military District, stopped a car with two civilians.
If you have found an error, highlight the necessary fragment and press Shift + Enter.