A woman stepped on a PFM-1 anti-personnel mine in Balakliia, Kharkiv Oblast, on April 18.
Source: Kharkiv Regional State Emergency Service.
The woman was taken to the hospital with a laceration on her left foot. This mine is designed to cripple people. It is guaranteed to injure the lower limbs. This is precisely what the injured woman got.
Balakliia was taken under Ukrainian control on September 8, 2022. Kharkiv Oblast is one of the most contaminated with explosive devices, with Kupiansk, Vovchansk and Izium forestries being the most affected.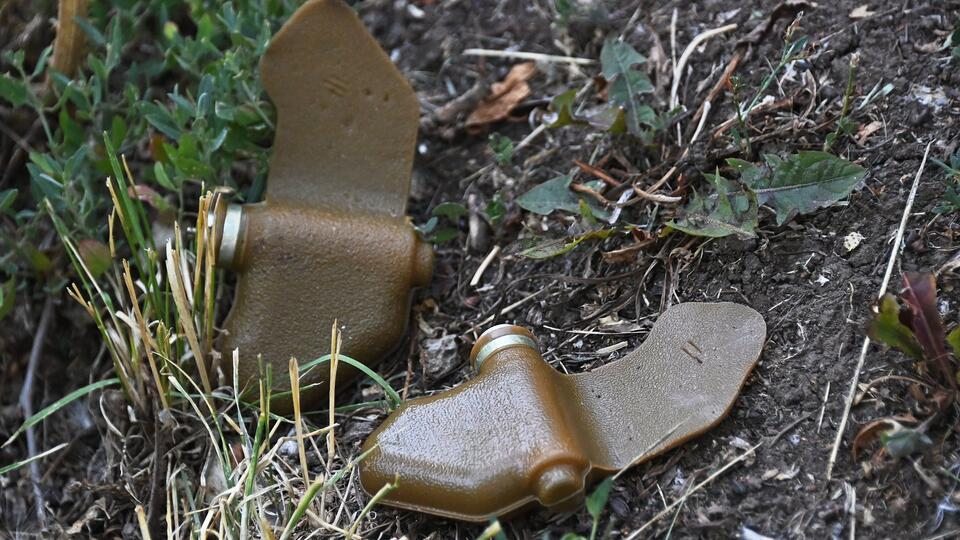 More details: The PFM-1 land mine is a high-explosive anti-personnel landmine produced by the Soviet Union and Russia. It has several names, including the Green Parrot and the Butterfly Mine. These mines can be scattered from helicopters, combat aircrafts, and mortars. They glide to the ground without detonating and only explode upon contact at a later time.
According to the International Committee of the Red Cross (ICRC), the international community adopted the 1997 Anti-Personnel Mine Ban Convention prohibiting the use, production, stockpiling and transfer of these weapons and requiring action be taken to prevent and address their long-lasting effects.
See also
If you have found an error, highlight the necessary fragment and press Shift + Enter.