57 Bodies from Izium Mass Grave Still Unidentified
11.09.2023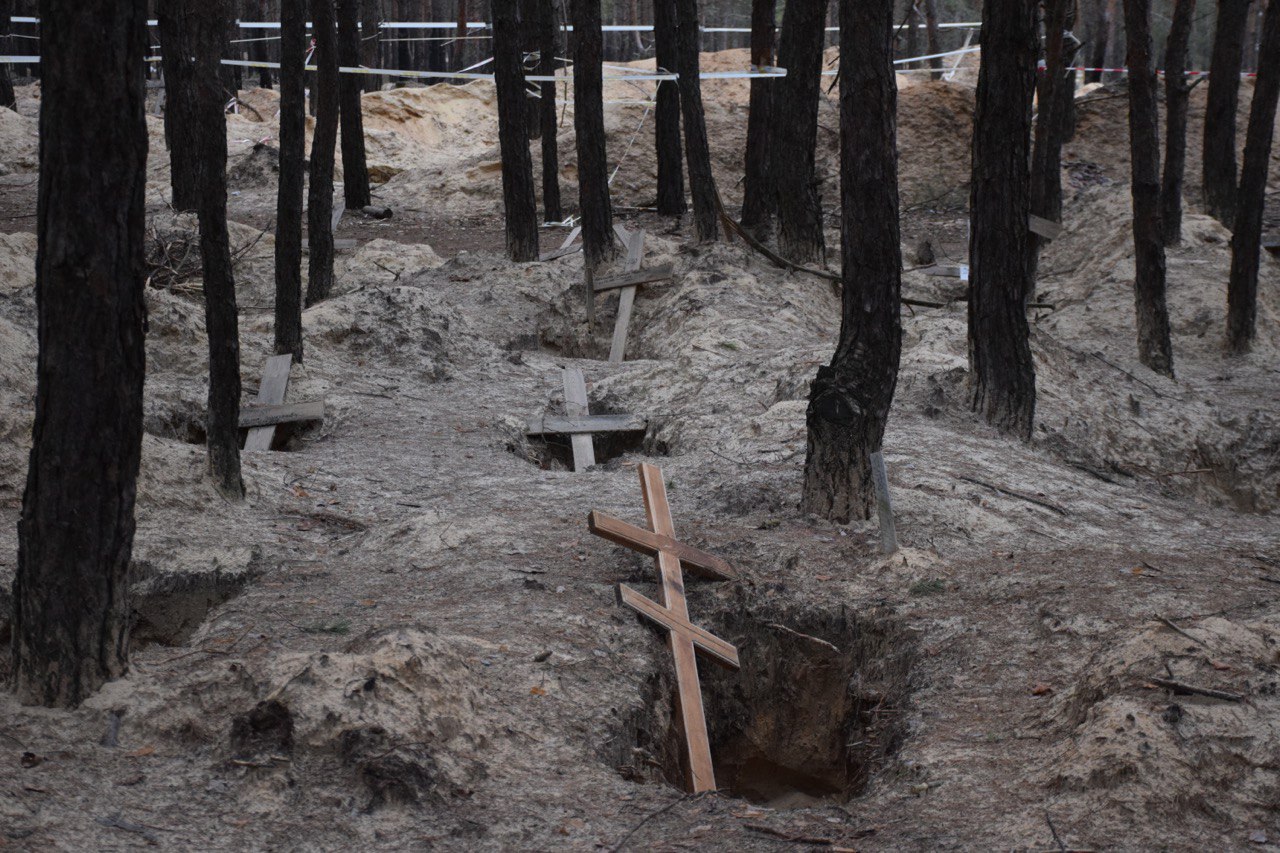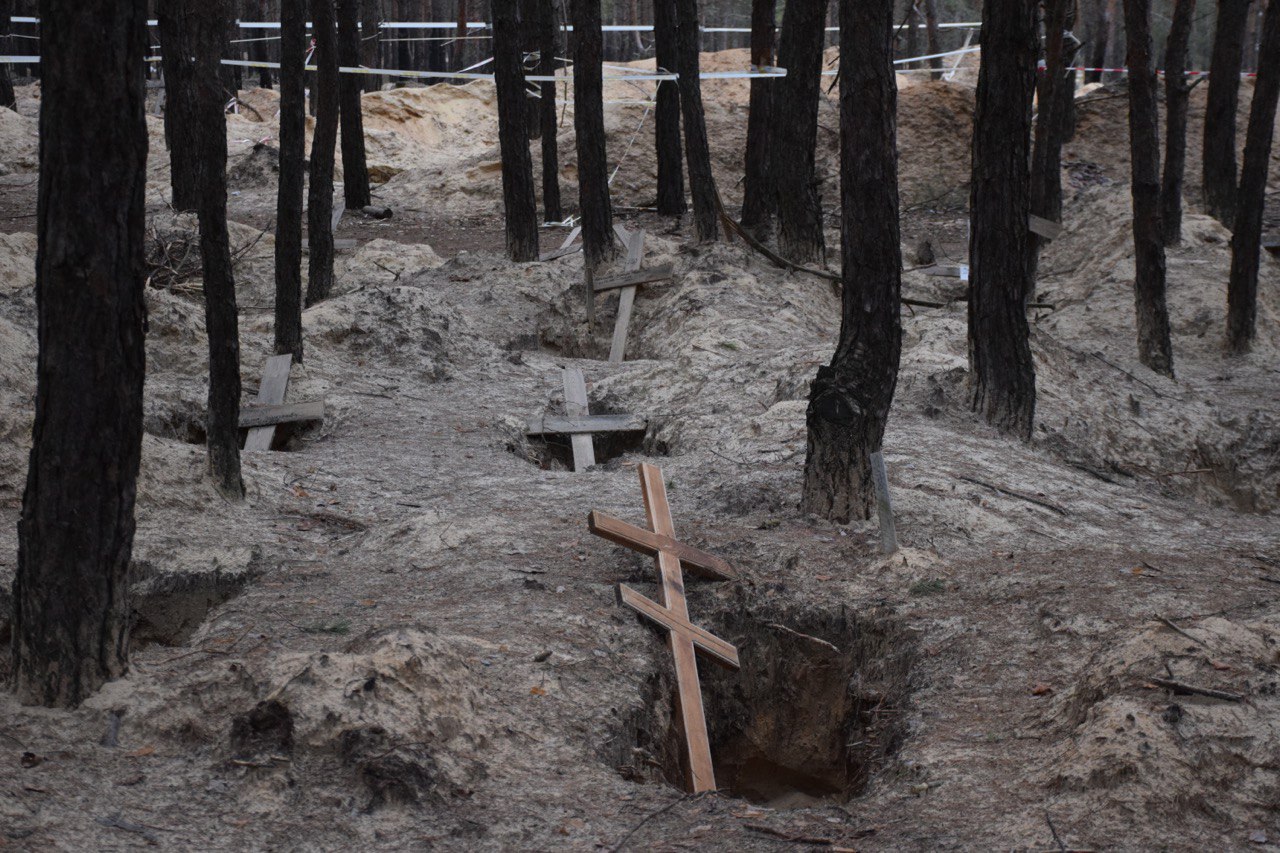 Izium mass graves in Kharkiv Oblast, January 2023 / Photo: Denys Glushko for Gwara Media
57 bodies from the mass grave on the outskirts of Izium, Kharkiv region, have not been identified.
This was reported by the spokesperson for the Kharkiv Regional Prosecutor's Office, Dmytro Chubenko, in a comment to Ukrinform.
"Unfortunately, 57 people have not been identified. For 58 more people, personal data have been established, but there are no relatives of these victims to conduct DNA testing," Chubenko said.
He added that more than 20 of the dead had broken bones, 15 were shot, 23 had fractures of the jaws, head bones, arms, and ribs.
"During the examination of the exhumed bodies, experts found gunshot wounds in 15 victims, explosive injuries in 87, signs of torture in at least 15 (in particular, they were found with their hands tied and ropes around their necks), and fractures of the jaws, head bones, arms, and ribs in 23," the spokesman said.
According to him, law enforcement officers and experts inspected the site more than 100 times, and more than 450 different examinations were ordered to determine the cause of death, the presence of injuries, and special features that could help in identification.
Modern DNA laboratories were set up in Izyum, significantly accelerating the identification of exhumed bodies. The offsite laboratory is still helping to collect additional samples. As of early June 2023, 66 bodies have not yet been identified.
The graves were found on September 15, 2022, after the liberation of most of the Kharkiv Oblast from Russian troops during the Ukrainian Armed Forces counteroffensive. A total of 447 bodies were recovered from the graves, including:
215 women;
194 men;
five children;
22 soldiers;
In addition, the bodies of 11 people whose gender could not be determined.
MORE FROM GWARA MEDIA
Up to 100 torture with 700 victims cases are being investigated in Kharkiv Oblast – Prosecutor General. Earlier, the National Police reported that they've discovered 28 torture chambers in Kharkiv oblast.