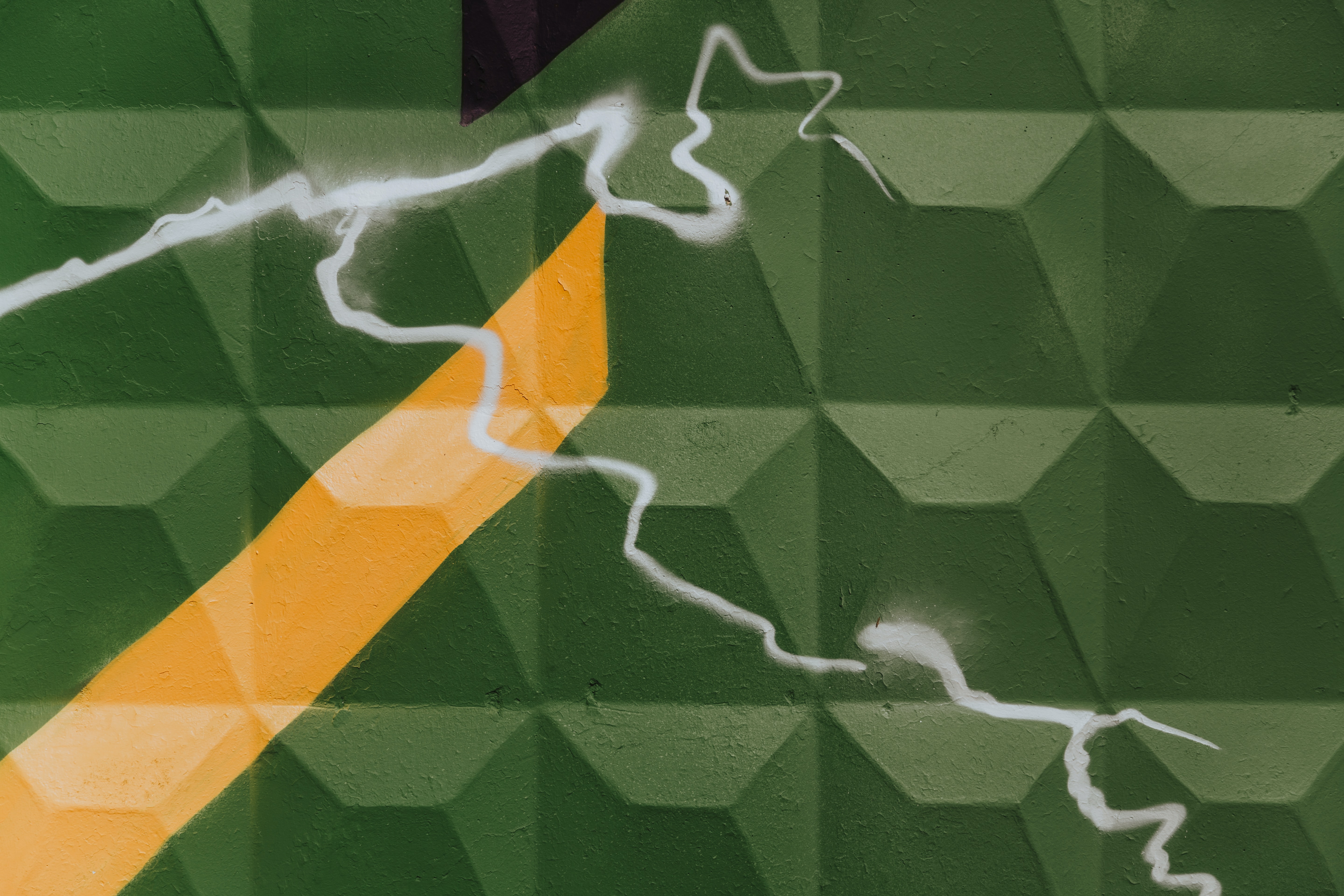 Urban culture, post-graffiti, sculpture and how to combine it all: a conversation with Maksym Kulyk
Society & Culture
We talked to Lviv sculptor who has expanded our understanding of the underground world, described the outdatedness of the «eternal art» theory and shared some tips on how to go beyond academic standards.
Maksym Kulyk is a graduate of the Ivan Trush Lviv State College of Decorative and Applied Arts, participant and curator of many exhibitions, author of non-traditional Easter eggs, an artist who challenges outdated artistic views and dispels stereotypes about urban culture.
Read further about these and other things in our dialogue.
Let's start with your creative path. When and how exactly did you find yourself in the sculpture?
My grandfather was a sculptor, and I often helped him in his work. You could say that I was his assistant. Since my childhood, I loved drawing – with pens, markers or paint. My mother probably still finds a joy in my angel, whom I drew a very long time ago. It was half dark and half light.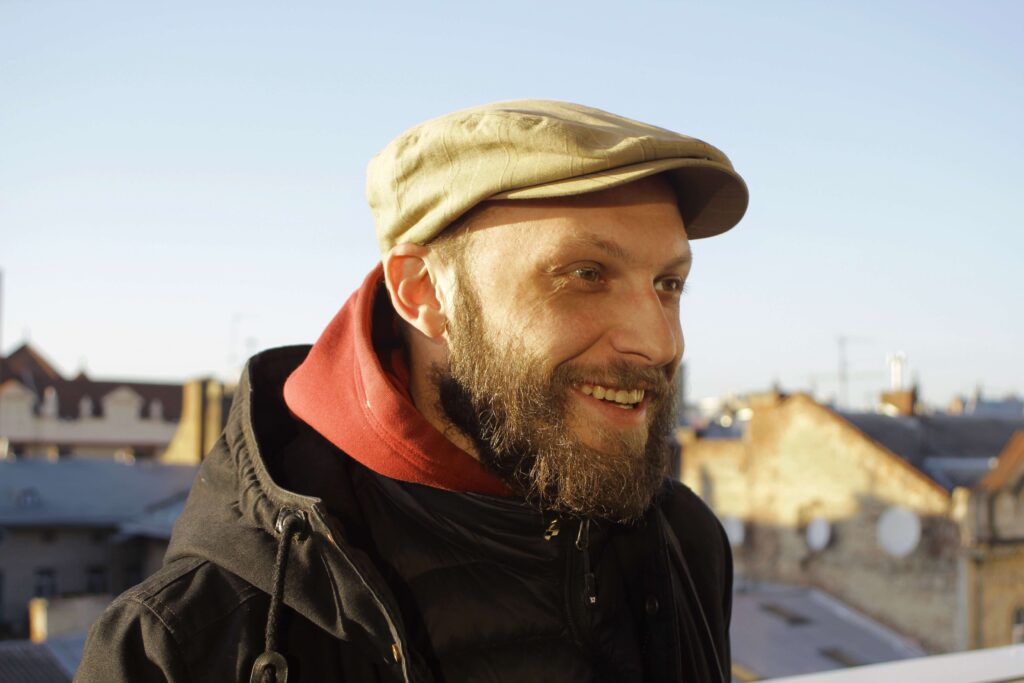 Eventually, I found myself not interested anymore in working in 2D, I wanted to work with a new, bigger dimension. I've done my studies at an art school, at the Ivan Trush College, then at the academy. The process of learning was fun. At the Trush college, I was mastering artistic metalworking, and then I was able to enter the academy for sculpture – it was my conscious choice.
What exhibitions have you participated in and what do you remember the most from them?
My personal exhibitions or competitions in which I won prizes I remember the most. In 2015, I took part in the Odessa painting competition Pink Bulldozer and took the 3rd place there. Moreover, my large-scale works include the opening of the Atelier Deluxe Gallery along with the project in the Lviv Powder Tower in 2016. It was an exhibition of the latest form of painting. Earlier, there used to be an ordinary powder tower at this place, but now it has become quite a famous place in Lviv.
In 2015, I was in a competition of sculptures and art objects. I won it by creating plaster works called Ukrainka. I made this project on the basis of sculptures, that remind a motanka doll with a cross on its face.
I also created a visual part in thematic programs and exhibitions at the Lontsky Prison (2018). «In the darkness, the soul is only to shine» was the name of this concept. The idea of ​​my work was supposed to involve footballers dressed up in the same uniform, but each of them showed the symbols of different football clubs. Imagine people in the same uniform, standing in the same place, but each of them has a special personality and root for its football club. By the way, thanks to the atmosphere of Lontsky Prison, this project has passed as bright as possible.
Are there any artists who have influenced your style? Who do you admire and why?
Again, it is my grandfather. Among the famous, I was looking for someone similar but never found the one. I'm more looking for those to look at not in sculpture, but in urban culture. I am fond of various figurines and toys that are created in Japan. These figurines are also called Designer Toys or Urban Vinyl. Ironically, I find more like-minded people there than in sculpture.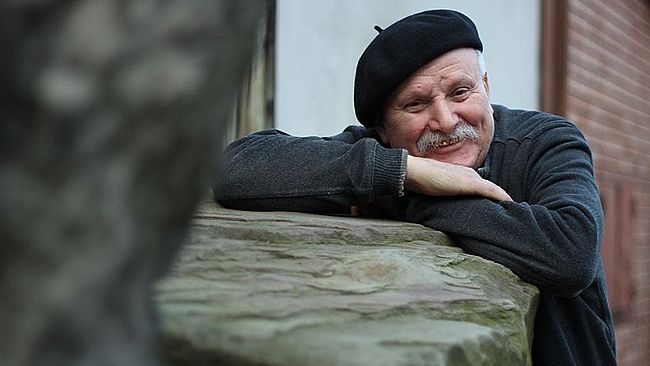 Let's talk about the gallery where you exhibit your works. What is its concept and what can one see there?
The gallery is called Atelier Deluxe – an exhibition space where post-graffiti is demonstrated. This place is called a squat – an abandoned room where you can present your work to those who fall into the movement of this gallery due to ideology. My exhibition was the first, and with it, this space was opened. It was in September 2020. Now the third exhibition is being held there.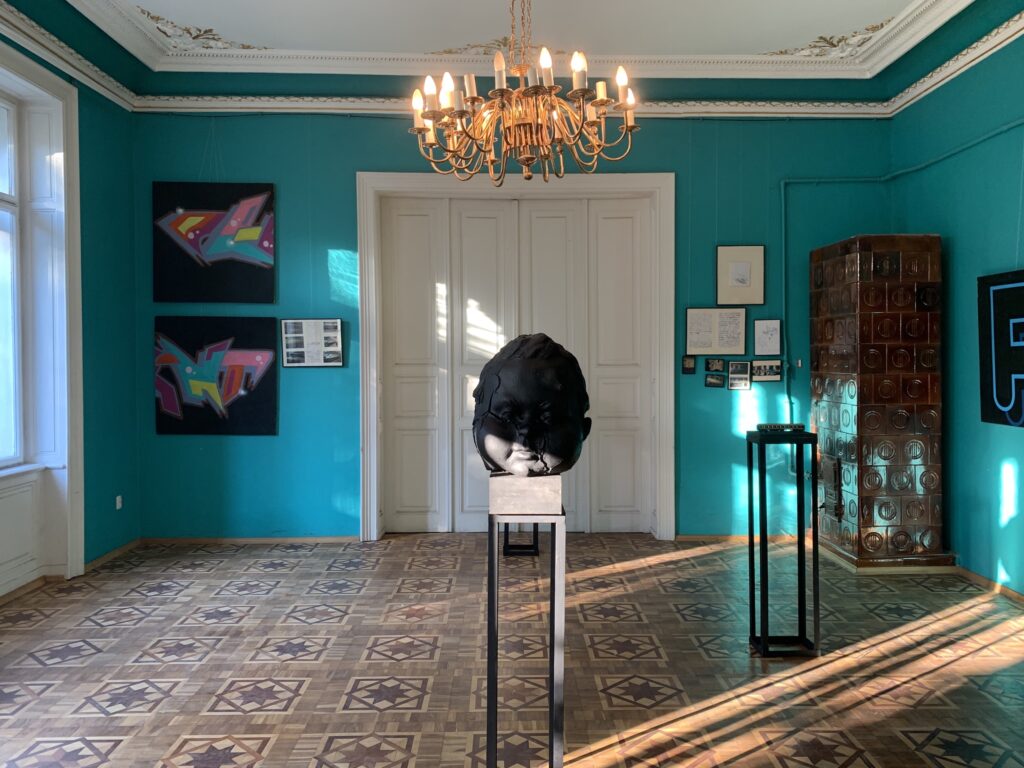 Post-graffiti means something that has already gone beyond ordinary graffiti. If you go to Atelier Deluxe, you can see various drawings nailed on the walls along with diverse installations.
In 2016, I created a project called Memory. It was an inscription about art, and it could be erased. The theory of eternal art is quite controversial, so the work Memory is just going against that theory and reports that art has the ability to be erased. This year I was able to reproduce my work in our gallery.
View this post on Instagram
Could you tell us a little bit more about the culture of the underground? Does this have anything in common with your work?
I am often «attributed» to the underground, but I have nothing to do with it. People often confuse this concept with the art of resistance. Meanwhile, this subculture is often identified with the avant-garde in Ukraine. For example, the maximum that can be produced of it in Lviv is an underground passage. So, what kind of underground is it about? However, some still mistakenly call similar movements by this word.
I prefer to relate more to the urban culture what means street art combined with special aesthetics. Come to think of it, the graffiti emerged from a movement called subway. And those dudes who painted the streets in the 1970s, call it spray art. Things need to be called by their names. As my grandfather used to say, «Are you literate? So you're a graffiti man».
Since I was a child, I've been interested in this area, and I was standing next to those people who were the first wave of Ukrainian graffiti. At that time, these were older men who had come with their children in cars to paint the walls. This phenomenon has become a cornerstone of my work.
It was a bit difficult for me to study in this regard. I compared my art to what I had seen before, for example, how the guys from the street was drawing shadows in one direction or the other, and then I was coming to the academy, and there I was explained the rules of perspective. I was embarrassed, and my personality did not accept these rules. The academic teachings did not influence me as strong as graffiti. Sometimes I look at those people from the creative background who have only academic experience, and I even feel sorry for them, because it is difficult to get out of this «comfort zone».
What about education? Do you think the sculptor needs a professional one?
This reminds me of the New Year celebration. Everyone is satisfied with what he or she likes the most. Some people want to eat olivier, and others are pleased with tiger prawns. A similar situation happens to sculpture. It may be enough for you to have an academic background. However, someone will also benefit from a common training course or three YouTube videos about artists. Who knows, maybe this person will learn more information for himself there than from the studies for six years at the academy.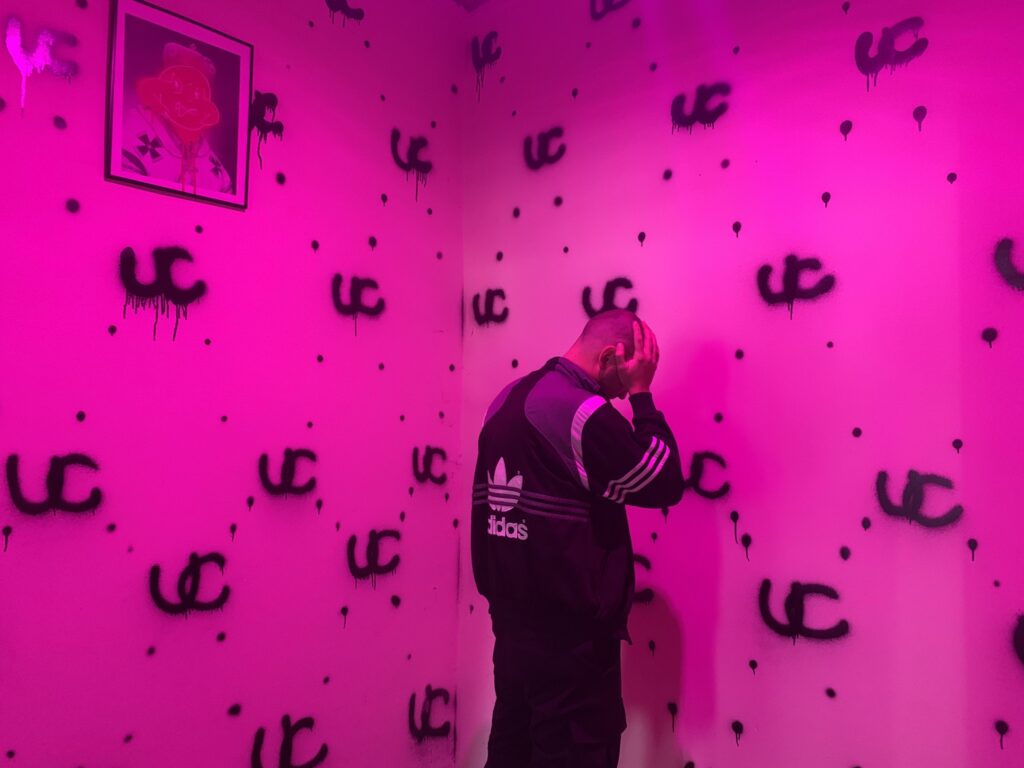 Though, in fact, it is a very difficult question. Someone says that with the money you should buy better equipment, rent a studio or invest in your own space, and another confirms the coolness and convenience of studying in art schools or other educational institutions. It all depends on whether a person is ready to use all the acquired knowledge in practice and be bold.