Since the beginning of the full-scale invasion, the Institute for the Study of War (ISW) has been studying the hostilities on the frontlines in Ukraine. The latest reports document the offensive of the aggressor country's army on the border of Kharkiv and Luhansk regions.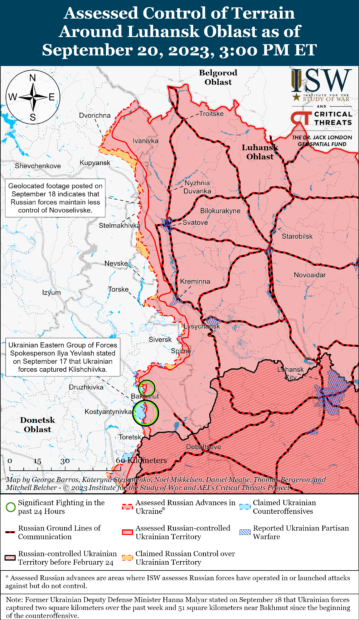 Russia's main efforts are still aimed at capturing the rest of Luhansk region and advancing to the eastern part of Kharkiv and northern part of Donetsk regions.
A Russian milblogger claimed that Russian forces advanced near Novoyehorivka (16km southwest of Svatove) and established control over operationally significant heights near the settlement. ISW has not observed evidence of this claim, however.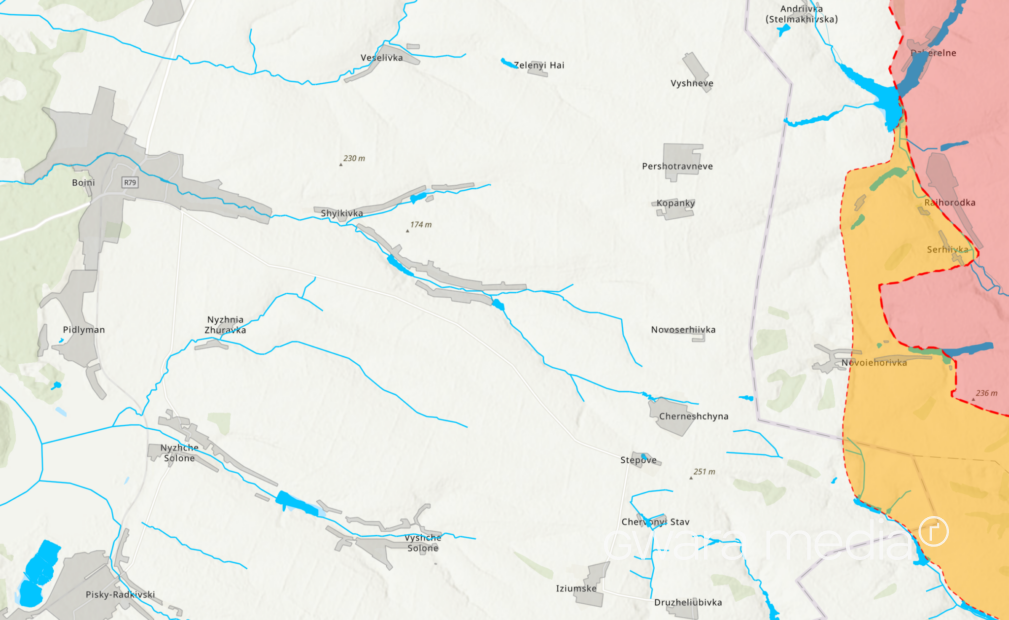 Russian forces conducted unsuccessful attacks near Petropavlivka (7km east of Kupyansk) and Synkivka (8km northeast of Kupyansk).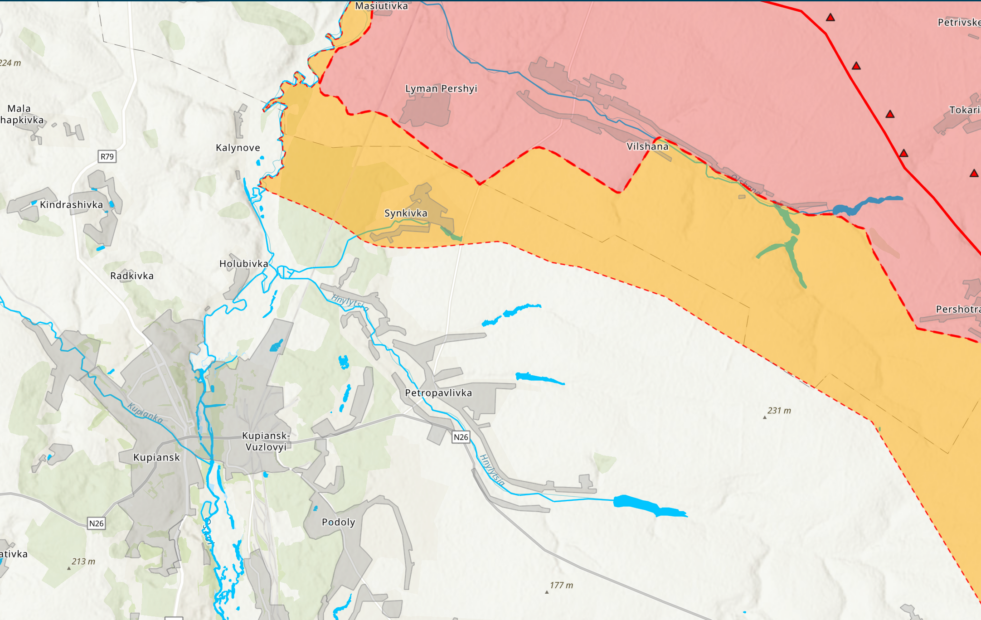 Ukrainian Eastern Group of Forces Spokesperson Captain Ilya Yevlash stated on September 20 that Russian forces have infrequently conducted assaults in the Kupyansk-Lyman direction over the past week. Yevlash also added that 110,000 Russian frontline, rear, and support personnel are located in the Kupyansk-Lyman direction and that Russian forces accumulated this number of troops in an attempt to pin Ukrainian forces on the Kupyansk-Svatove-Kreminna frontline.
Footage published on September 20 purportedly shows artillery elements of the Russian 25th Separate Motorized Rifle Brigade (6th Combined Arms Army, Western Military District) operating in the Kupyansk direction and elements of the Russian 228th Motorized Rifle Regiment (90th Guards Tank Division, Central Military District) operating near Kreminna.
May be relevant
Constant missile attacks and empty streets: how Kupyansk lives on the front line. This city in Kharkiv Oblast is 10-15 km/ 6–9 miles from the front line and 40 km/ 25 miles from the border with Russia. The city was severely damaged at the beginning of the full-scale invasion and during the battle for its liberation in September 2022. Today, it is constantly under fire from Russian aviation, MLRS and S-300 systems.
Russian army shelled Petropavlivka in Kupiansk district – Kharkiv Governor. Shelling of the village wounded a man of 68; he was hospitalized. At night, the Russian army also shelled Kucherivka of the Kupiansk district. The shelling damaged a residential building.
If you have found an error, highlight the necessary fragment and press Shift + Enter.