One of the Russian military bloggers announced that the Russian army continues to advance west from Svatovo toward the Oskil River at a rate of about one kilometer per day. However, an Institute for the Study of War (ISW) analysis found no visual evidence of the claims of such a rapid attack pace.
"ISW has not yet observed visual confirmation to suggest that Russian forces are advancing at a pace near 1km a day on the Svatove sector. ISW has not observed visual confirmation of recent Russian claims of extensive advances southwest of Svatove, and the Russian MoD may be exaggerating claims of advances to draw attention away from Ukrainian counteroffensives elsewhere along the front," the message reads.
The Russian Armed Forces claim success in their offensive operations. At the same time, the General Staff of the Armed Forces of Ukraine reports that the Russian army unsuccessfully conducted offensive operations near the settlements of Nadiia and Novoselivske.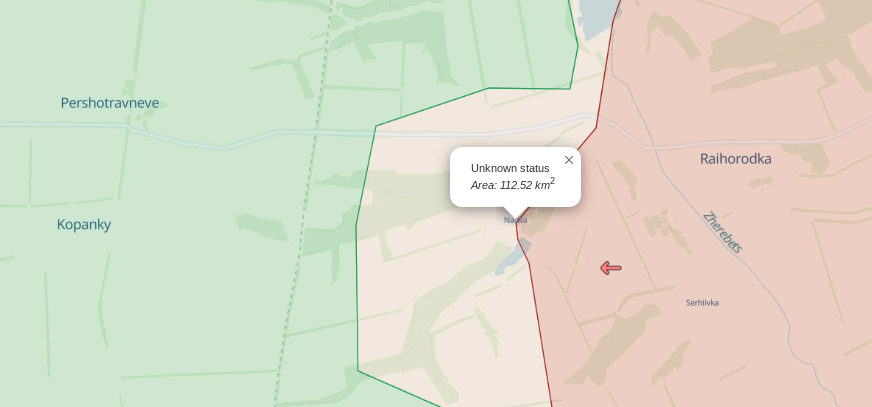 The Russian Ministry of Defense noted that the 7th separate motorized rifle regiment captured unspecified advantageous positions to the west of Kuzemivka, located northwest of Svatovo.
They also claim to advance 12 km along the front and penetrate 3 km deep into the Ukrainian defenses near Serhiivka.
Earlier, ISW reported that Russia's primary goal was to capture Eastern Ukraine. That included capturing the rest of Luhansk Oblast and moving westward to the eastern part of Kharkiv Oblast and the northern part of Donetsk Oblast.
Follow us on Twitter, Instagram and LinkedIn for more news, stories, and field reports by Kharkiv journalists.

If you have found an error, highlight the necessary fragment and press Shift + Enter.