The victim was taken to hospital with multiple injuries.
On 11 June, a man hit a mine in the village of Nova Husarivka in Izium district. He was mowing the grass near his garden and accidentally tripped on an explosive device. Law enforcement is currently establishing the circumstances of the incident.
"The 55-year-old victim suffered numerous injuries. He was taken to hospital for medical care," the statement said.
According to the Kharkiv Prosecutor's Office, as of March 2023, 1818 people, including 74 children, have been killed by mine explosions. 2751 people were injured, including 216 children.
Kharkiv Oblast is one of the most contaminated with explosive devices, with Kupiansk, Vovchansk, and Izium forestries being the most affected.
PFM-1 is one of the most widespread anti-personnel mines that Russians leave in the occupied territories in forests, around roads, trails, parks, and even in the yards of private houses.
This land mine is a high-explosive anti-personnel landmine produced by the Soviet Union and Russia. It has several names, including the Green Parrot and the Butterfly Mine. These mines can be scattered from helicopters, combat aircrafts, and mortars. They glide to the ground without detonating and only explode upon contact at a later time.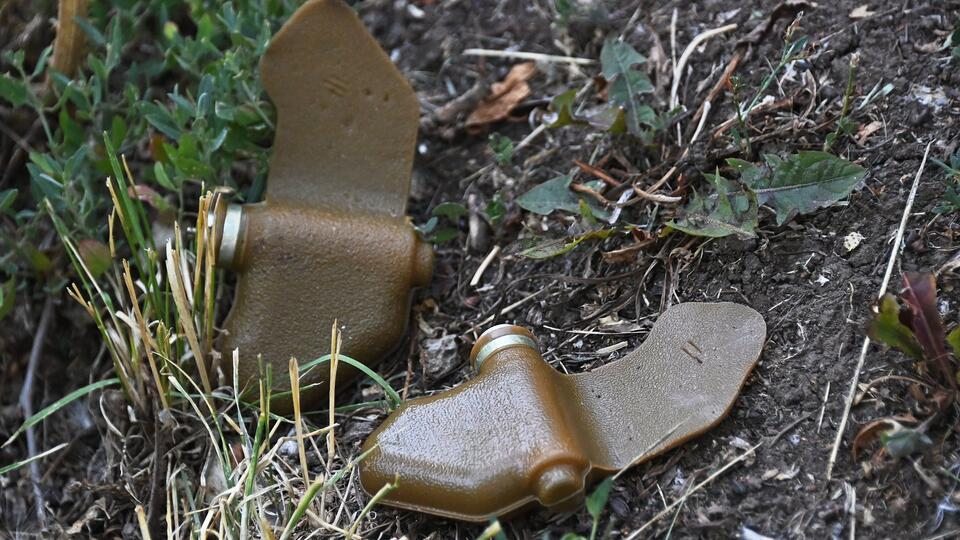 According to the International Committee of the Red Cross (ICRC), the international community adopted the 1997 Anti-Personnel Mine Ban Convention prohibiting the use, production, stockpiling and transferring these weapons and requiring action to prevent and address their long-lasting effects.
See also
Car exploded on unidentified mine in Kharkiv Oblast: one dead. 37-year-old woman died on the spot. Two girls aged 12 and 15 and a 12-year-old boy were seriously injured. All the victims were hospitalized, and doctors were fighting for their lives.
War crimes in Kharkiv Oblast: 37 Russian servicemen notified of suspicion. Crimes committed by the military personnel of the aggressor state and representatives of Russian private military companies must not go unpunished.

If you have found an error, highlight the necessary fragment and press Shift + Enter.