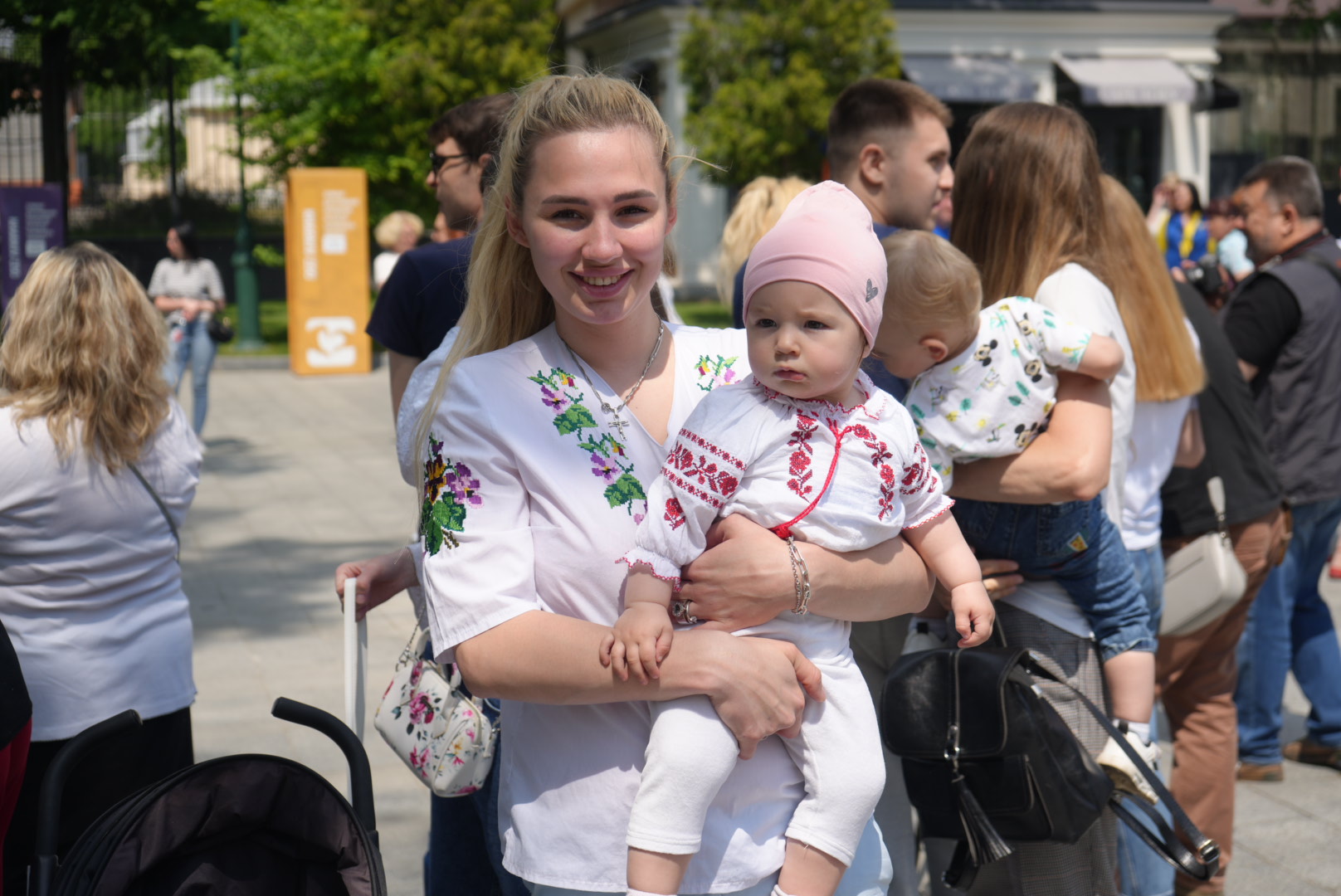 Kharkiv Celebrated Vyshyvanka Day: How It Was Amidst the War Challenges
Featured
Kharkiv celebrated Vyshyvanka Day / Photo: Oleksandr Magula for Gwara Media
Despite the ongoing war, the city in the East of Ukraine recently celebrated Vyshyvanka Day, demonstrating remarkable resilience and cultural pride. Kharkiv's locals came together to celebrate their heritage and showcase the beauty of Ukrainian traditions.
The streets of Kharkiv were adorned with a vibrant array of colours as locals donned their vyshyvankas with pride. Men, women, and children proudly showcased their unique designs, each stitch telling a story of their cultural heritage. Despite the somber backdrop of war, the city was filled with hope and determination.
World Vyshyvanka Day is an international holiday that aims to preserve the ancient folk traditions of creating and wearing Ukrainian embroidered clothing.
This holiday is celebrated annually on the third Thursday of May.
It is not affiliated with any country or religion, and it is easy to join in: wear an embroidered shirt on that day.
Yuriy Fedkovych Chernivtsi National University proposed the initiative to hold the World Vyshyvanka Day event in 2006. Initially, several dozen students and faculty members took part by wearing embroidered shirts.
In 2015, the Chernivtsi City Council adopted Resolution No. 1577 of April 30 "On Vyshyvanka Day" and designated the third Thursday of May as the annual Vyshyvanka Day in Chernivtsi.
Over the following years, the holiday spread throughout Ukraine and gained international recognition, joining the Ukrainian diaspora worldwide and supporters of Ukraine.
What is vyshyvanka?
Vyshyvanka, a form of traditional clothing in Ukraine, is significant in the country's cultural heritage. As an integral part of the Ukrainian national costume, it represents age-old traditions and has evolved into a fashionable attire with contemporary interpretations.
With its roots deeply embedded in Ukrainian history, Vyshyvanka showcases the artistry and craftsmanship of the nation's skilled artisans. This unique garment features elaborate embroidery, intricate patterns, and vibrant colours, reflecting the Ukrainian people's cultural richness and ancestral stories. It serves as a powerful symbol of national identity and pride.
What does a Ukrainian shirt look like?
Embroidery: The key distinguishing feature of a Ukrainian shirt is the intricate embroidery that covers the fabric. The embroidery is often done by hand and consists of various patterns, motifs, and symbols with cultural meanings. The designs are typically created using colourful thread, showcasing vibrant combinations of red, black, white, blue, and other hues.
Neckline and collar: Ukrainian shirts commonly have a round or V-shaped neckline. The collar can be high and stiff or more relaxed, depending on the specific regional style or historical period the shirt represents.
Length and sleeves: The length of a Ukrainian shirt can vary, ranging from hip-length to knee-length or even longer. The sleeves are typically long, reaching the wrists, and may feature additional embroidery along the cuffs.
Loose fit: Ukrainian shirts are generally loose-fitting, providing comfort and freedom of movement. The relaxed silhouette makes them suitable for various occasions and allows for layering with other clothing items.
Natural materials: Traditionally, Ukrainian shirts were made from natural materials such as linen or cotton, reflecting the practicality and breathability needed for agricultural lifestyles. However, modern variations may also use other fabrics, such as silk or synthetic blends.
It's important to note that a Ukrainian shirt's specific style and design elements can vary across different regions of Ukraine. Each region has unique embroidery patterns, colours, and techniques, representing local traditions and cultural diversity.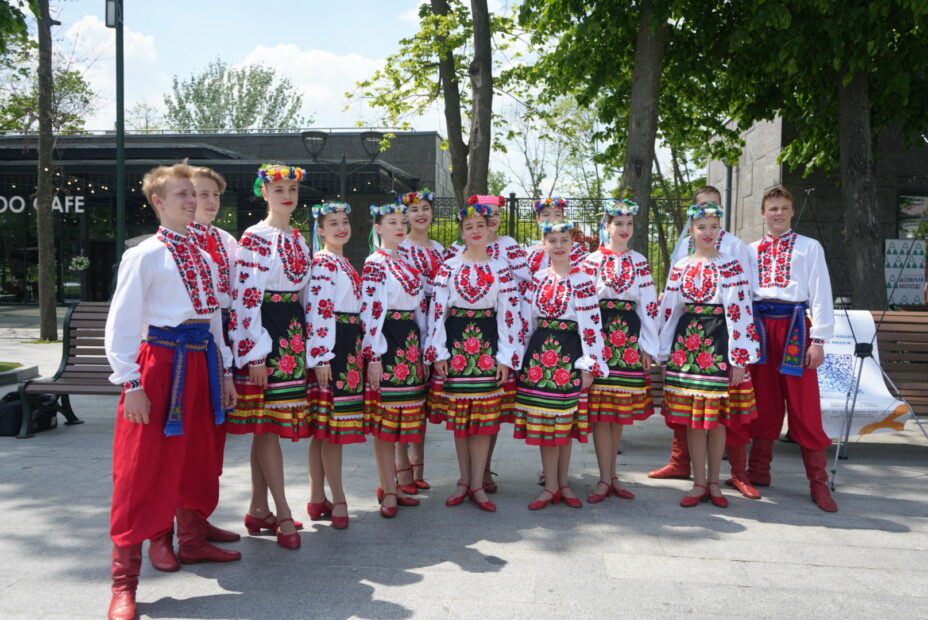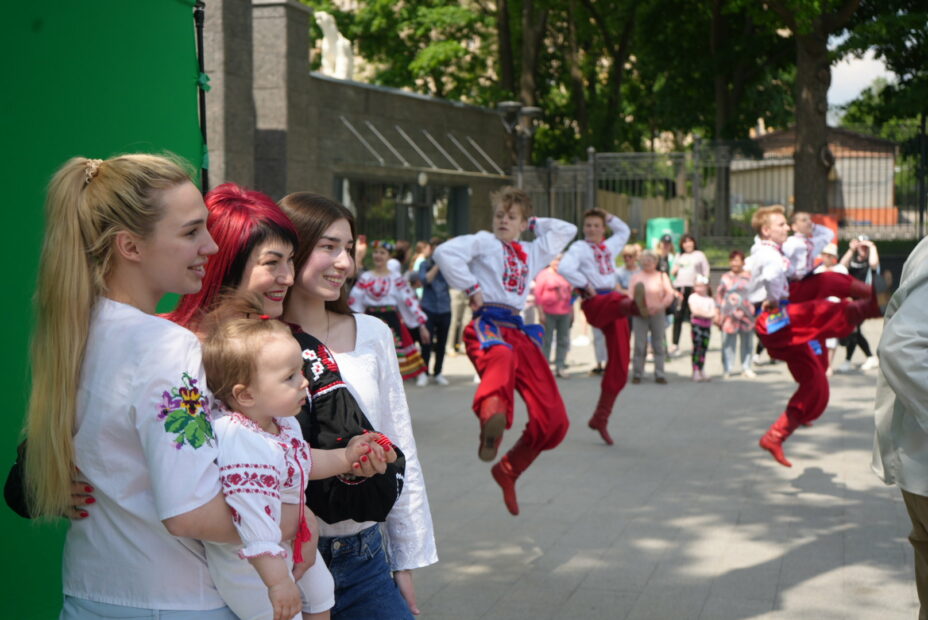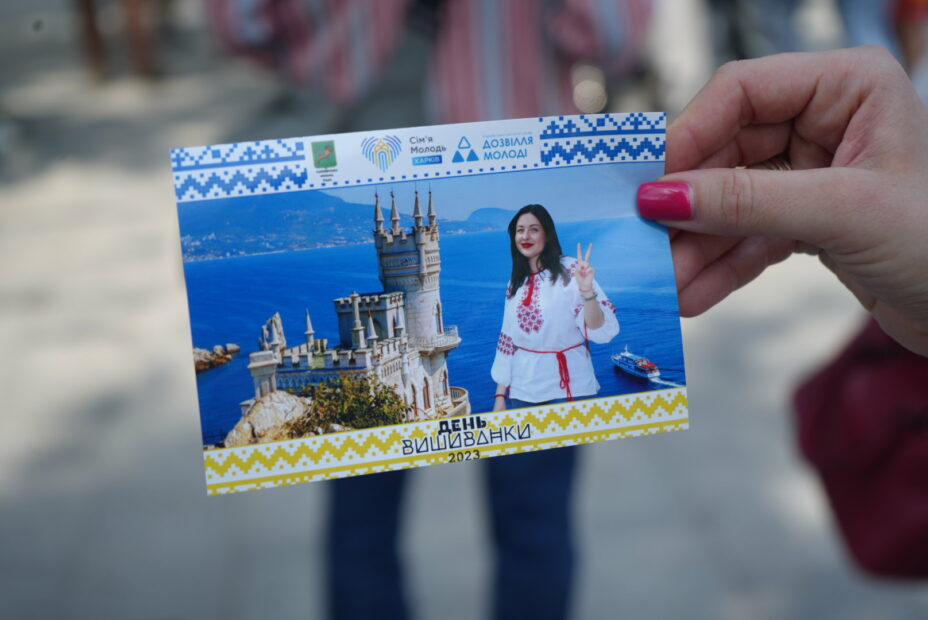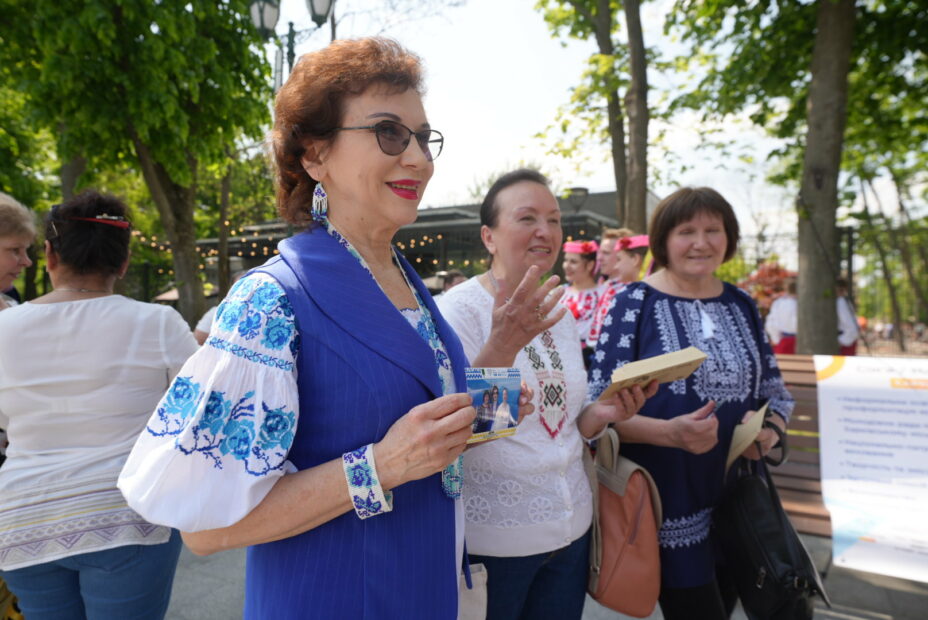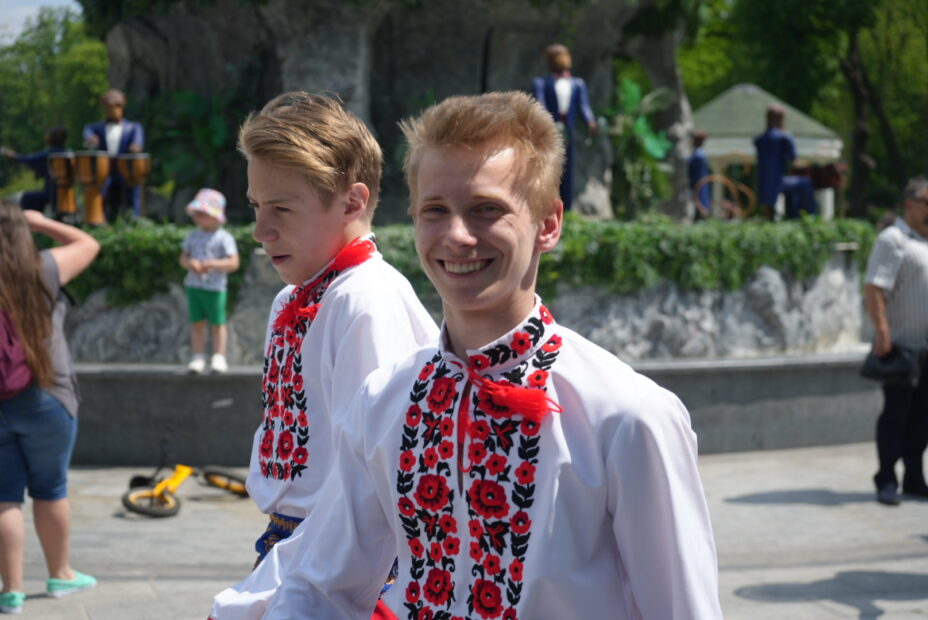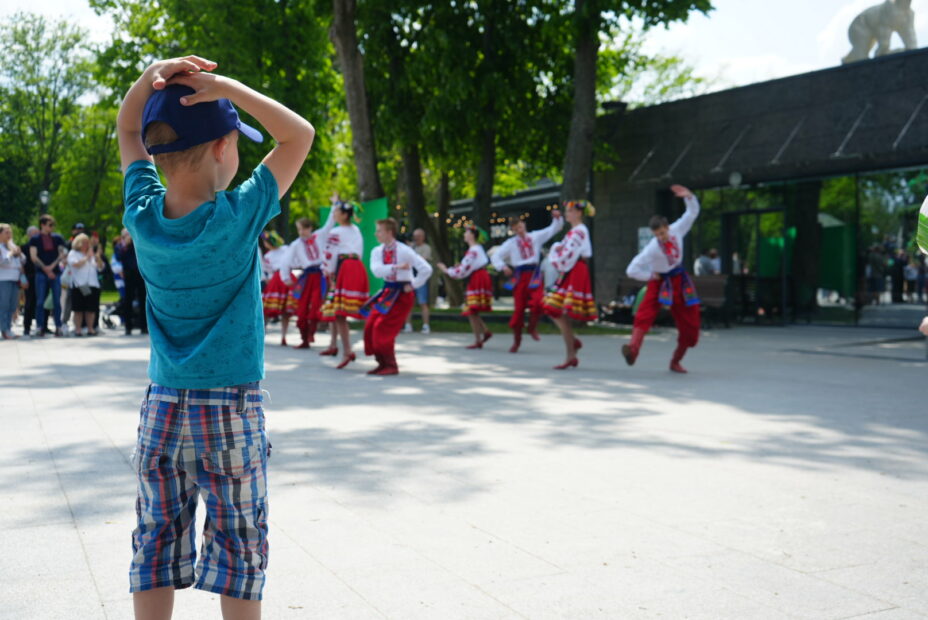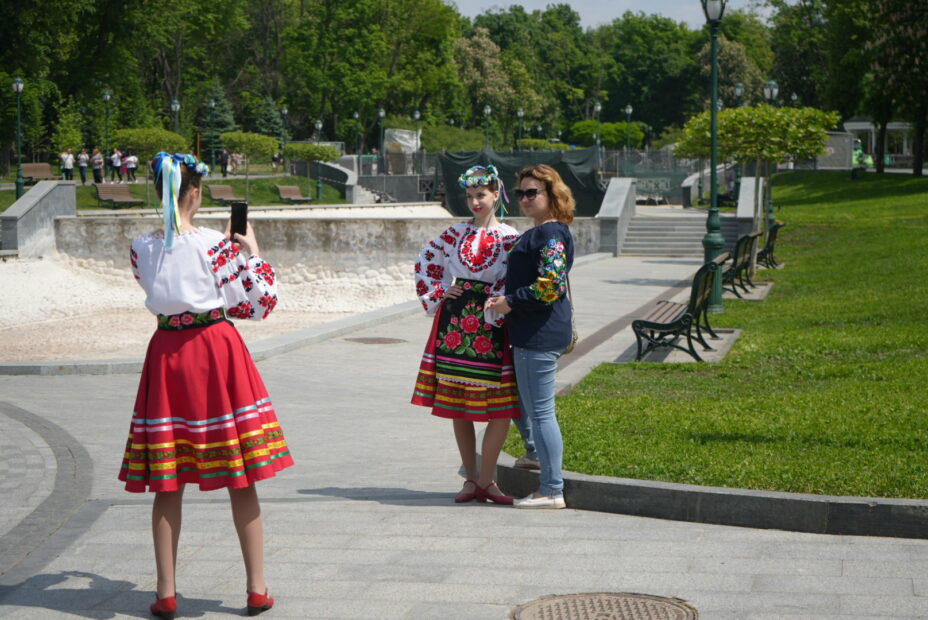 Explore our articles
Destroyed Russian military vehicles to display at Tsyrkuny in Kharkiv Oblast. Damaged Russian equipment and civilian cars, most of which were taken from the community by the occupiers, were collected to record Russian war crimes and exhibited at the village near Kharkiv.
Chaotic shelling, volunteer help, and new routes to Kharkiv. Life in liberated Tsyrkuny in Ukraine. The closer we get to the destination, the bleaker the landscape becomes. We see the shelled bus stops and damaged houses, albeit almost all with patched roofs, not yet erased "People" inscriptions on the gates. Then we get to a destroyed pharmacy and a large two-story building burned.
Constant missile attacks and empty streets: how Kupiansk lives on the front line. The city was severely damaged at the beginning of the full-scale invasion and during the battle for its liberation in September 2022. Today, it is constantly under fire from Russian MLRS and S-300 systems.