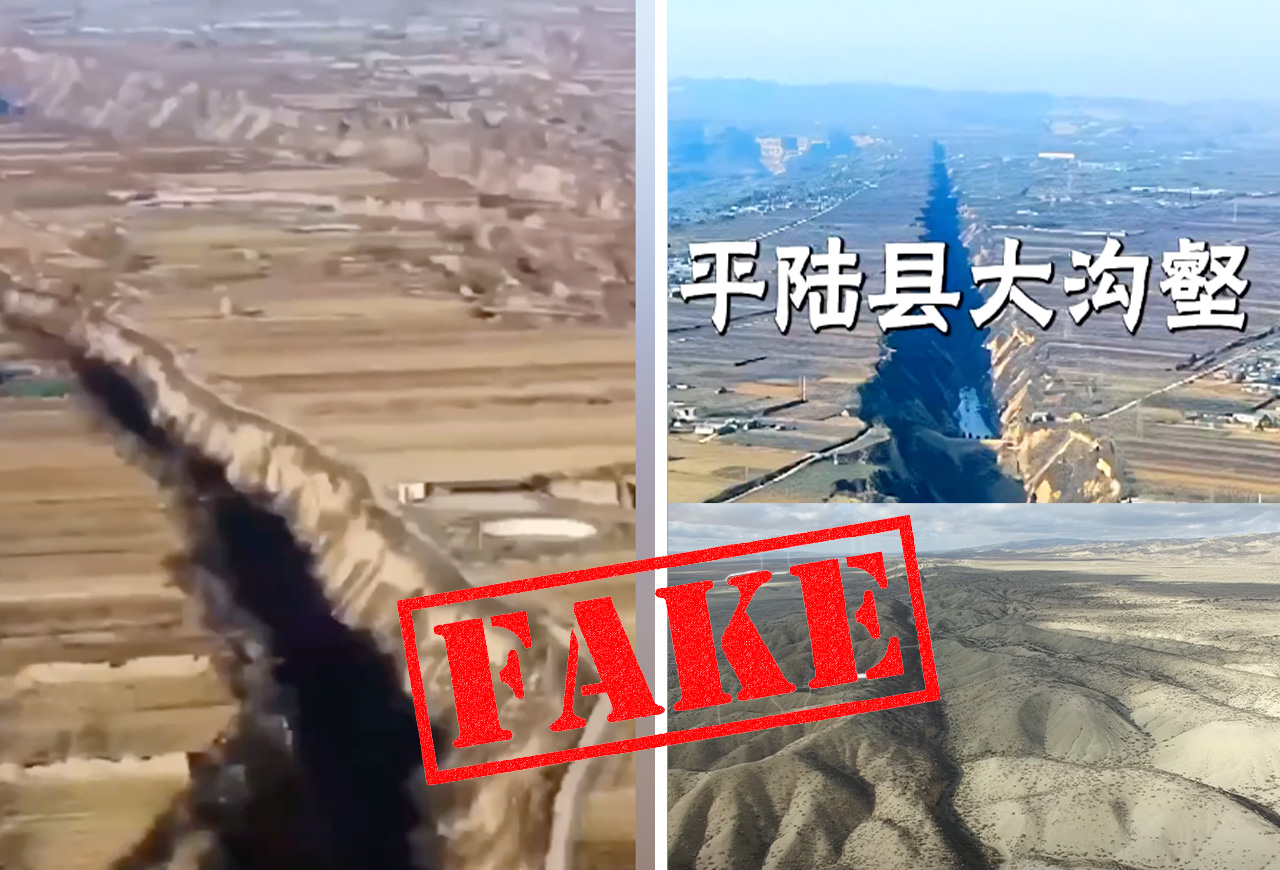 Fake: Video of Turkish Earthquake Consequences
Factcheck
Since the powerful earthquake in Turkey in February, our fact-checkers have been constantly receiving requests in one or another way related to the tragedy. Among them are conspiracy theories and speculations, as well as a large number of photos and videos that allegedly document the consequences of the earthquake. We decided to analyze one of these videos.
What happened?
This video, which allegedly depicts the consequences of the earthquake, has been widely spread both in Ukrainian and international information space.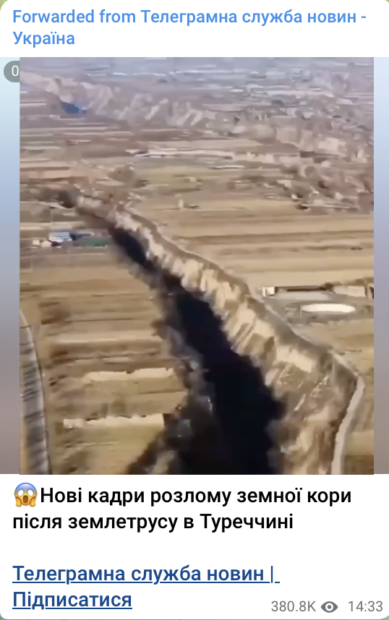 Here we provide a link to the video we received through our fact-checking bot.
Analysis
To begin with, we immediately found several disproofs from the users. According to people, this video shows the San Andreas Fault. The clip was posted online on March 7, 2022, that is, before the events in Turkey.
However, after examining numerous San Andreas Fault videos, we concluded that the terrain of San Andreas also does not correspond to the terrain in the "aftermath of the Turkish earthquake" video.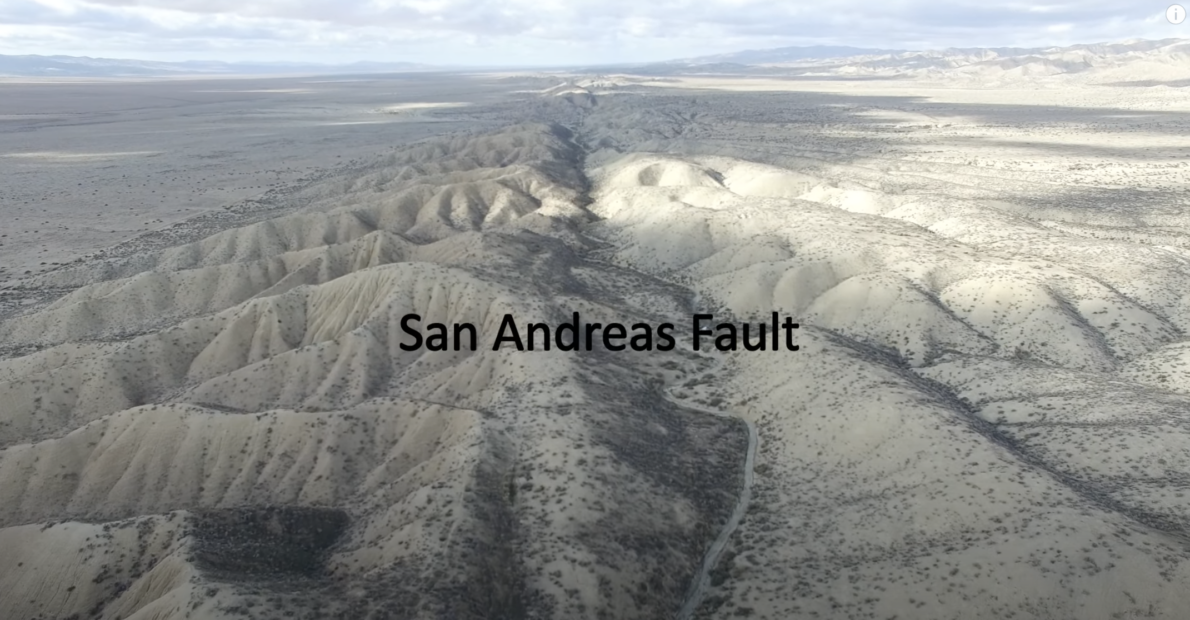 So, we continued to look for the source of the video. A reverse Google search allowed us to find it on YouTube. The video`s description states: "aerial photography of the world, capturing the beauty of China."
Thanks to Google, we also managed to find this area and its coordinates (34°52'08" N, 111°09'42" E).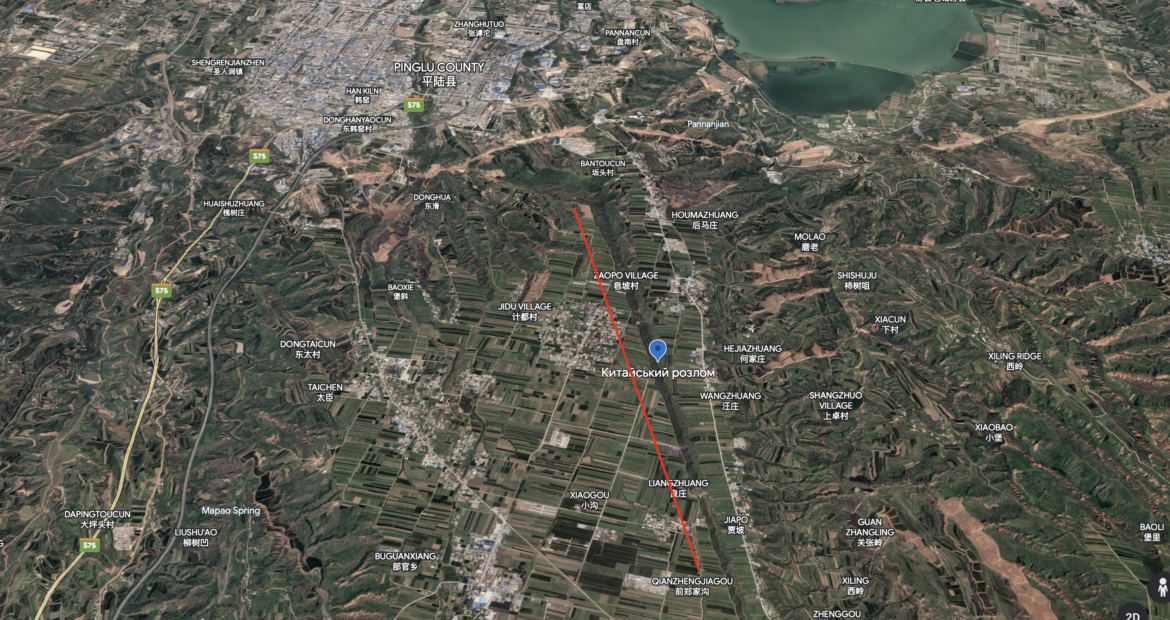 Conclusions
A video actively circulating on the Internet as a depiction of the recent earthquake aftermath actually "captures the beauty of China."
It may be difficult to understand whether the information is trustworthy. That is why we created the Perevirka bot. Send any news in Ukrainian or English and within 24 hours you will find out whether you can trust the chosen publication.
by Yuliana Topolnyk
translated and edited by Tetiana Fram
Follow us on Twitter and LinkedIn for more news, stories, and field reports by Kharkiv journalists.