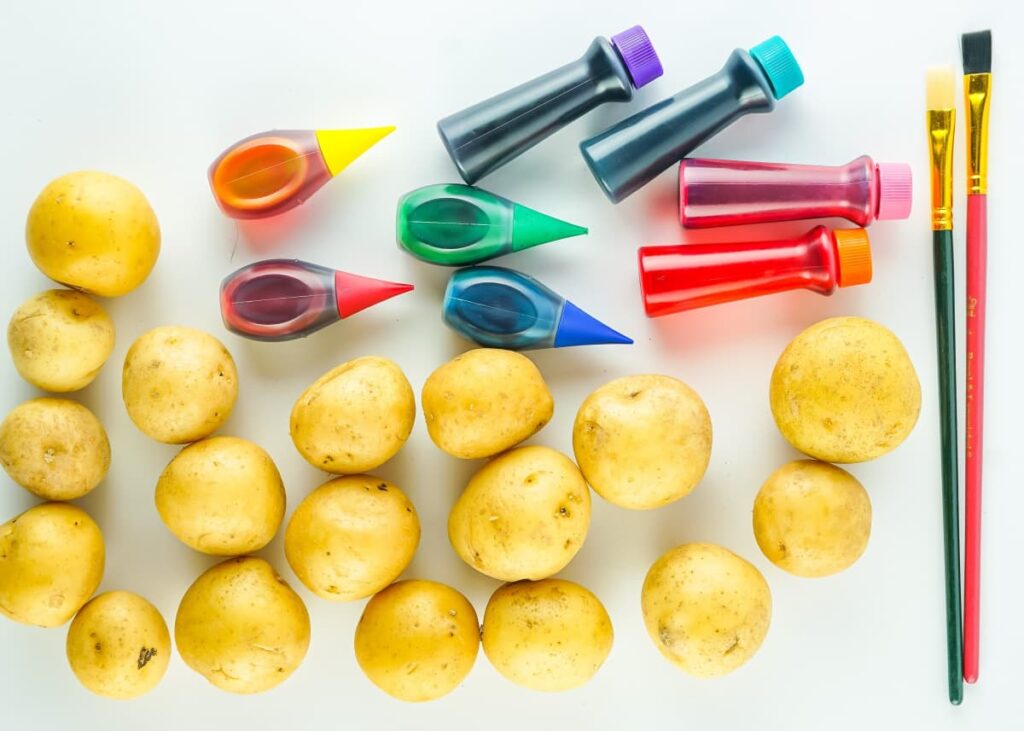 FactCheck: Crisis Forces Americans Dye Potatoes Instead of Easter Eggs
Fact-checking
Photo: theantijunecleaver.com
Russian mass media and social networks have repeatedly raised the subject of hunger in Europe and the USA. They start with Europeans being forced to eat protein and animal feed and end with news about dyeing potatoes instead of eggs for Easter.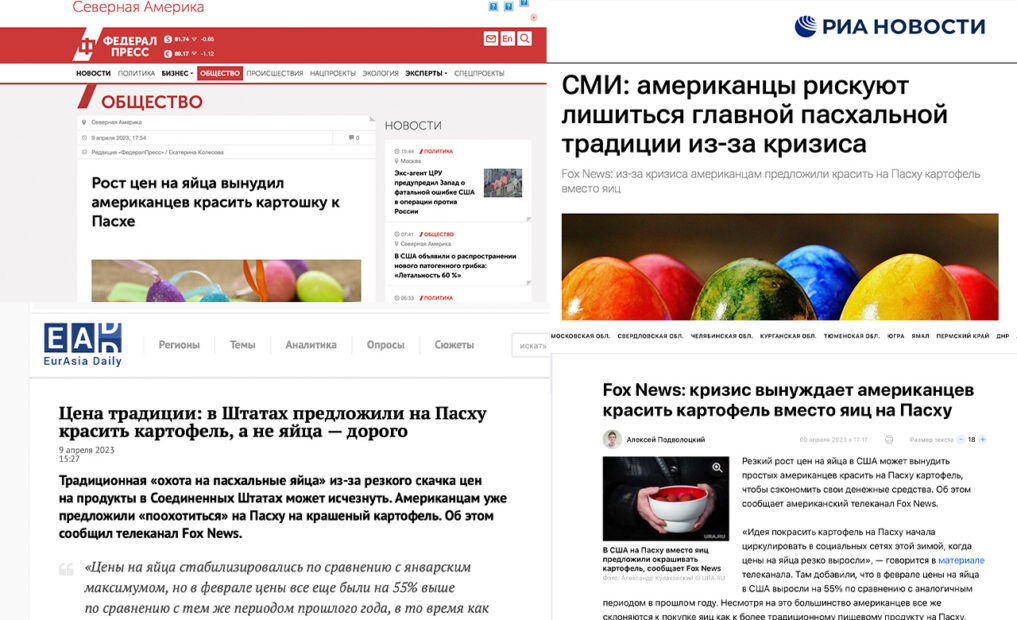 However, it is manipulation.
According to The Guardian, the prices of American eggs have increased by 55% in a year, and potatoes – by only 14%.
And already in January 2023, social network users created many memes about eggs and potatoes.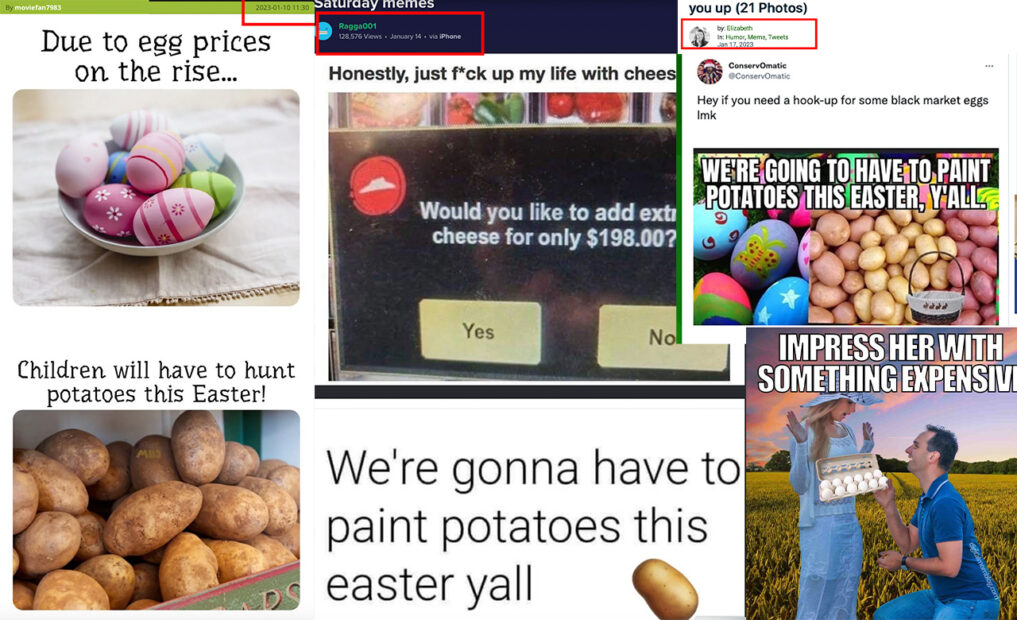 According to Axios, the memes prompted Potatoes USA, the national marketing and promotion board representing American growers and importers, to join the trend.
Potatoes USA Marketing Director Marisa Stein said,
As a mother of two children, I constantly seek new activities. The idea of ​​painting potatoes made me laugh, but honestly, it's really fun… My kids loved experimenting with different designs. We were fooling around – it was a great way to spend time with the family.
Bloggers Stacey Garska Rodriguez of The Soccer Mom Blog and Brittanie Pyper of Simplistically Living were also inspired by the memes, writing posts on how to paint potatoes better.
Some people did support the campaign, but Potatoes USA's #easterpotatoes hashtag only has 100+ posts, mostly potato-themed memes, and jokes. Despite this, media coverage drew the attention of American consumers to the potato industry.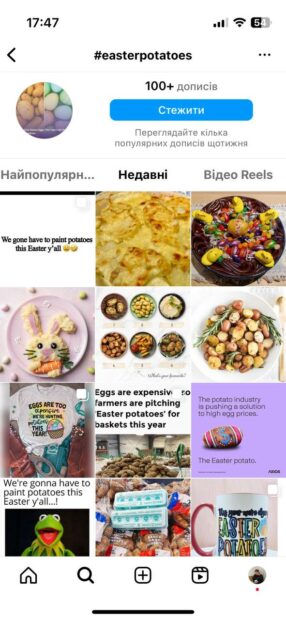 The Guardian journalist Joel Snape also experimented with coloring potatoes, but he, like most, treats it as an opportunity to have fun with the family.
So am I permanently switching to potatoes? Well, no, obviously, that would be insane. I'd never be able to explain it to my relatives, and neither I nor my son want our artistic creations sprouting before the Easter bunny arrives. If the humble spud has anything to recommend it, it's the novelty factor – for a brief moment in time, my son and I were both absolutely enraptured by the possibilities of this new medium. Next up, we're going to try rocks, which come with the added bonus that you can leave your (everlasting) creations around for other people to happen across.
Read more: Fake. International Legion Recruitment for Ukraine Protection in New York Subway
It may be challenging to understand whether the information is trustworthy. That is why we created the Perevirka bot. Send any news in Ukrainian or English, and within 24 hours, you will find out whether you can trust the chosen publication.
by Gwara fact checkers,
translated and edited by Tetiana Fram