Russian propaganda is relentless in pushing forward the idea that the world is exhausted from events in Ukraine, that support for Ukraine decreases. These are the stories targeting both Ukrainians and Russians: for one, they are supposed to bring despair; for another, hope. So, let's debunk one such fabrication.
What happened?
Ukraina.ru, a propagandist Telegram channel, shared the video with what seems to be an ad for a German burger chain that encourages to stop talking about Ukraine and instead talk about their new burger.
"Ukraine, Ukraine, Ukraine… Stop! Can we talk about something else? Our new burger, for instance. Tasty and juicy burgers really deserve to be loudly discussed," the ad says.
Apart from Ukraina.ru, this post was also reshared in other pro-Russian channels, like UKR LEAKS, Ural vs Daily, Vypuskaite Krakena, etc.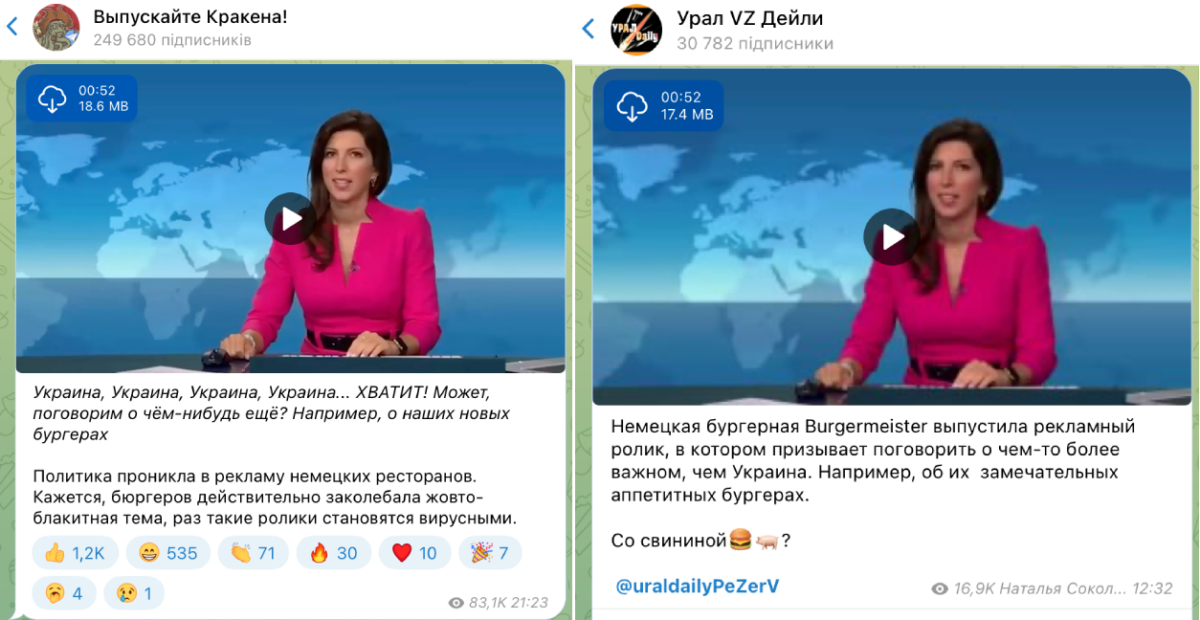 Analysis
The video contains the logo of an establishment that supposedly created this advertisement campaign. We checked Burgermeister's website and their social media.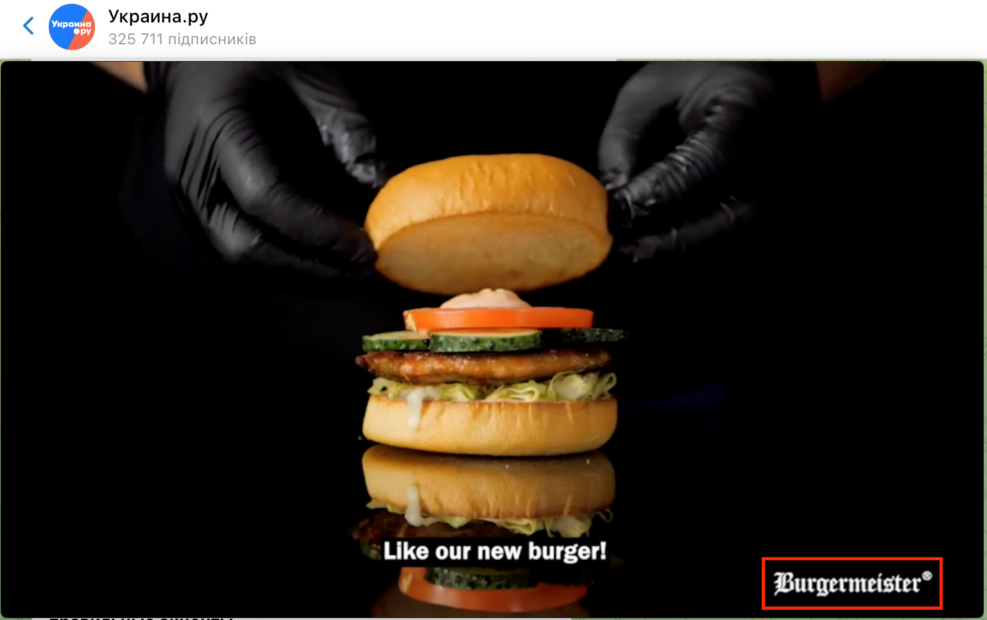 Their website doesn't have any calls to stop talking about Ukraine. However, some fragments of the video on the burger chain's home page matched the propagandists' video.
Note: the video on the original website doesn't have any sound.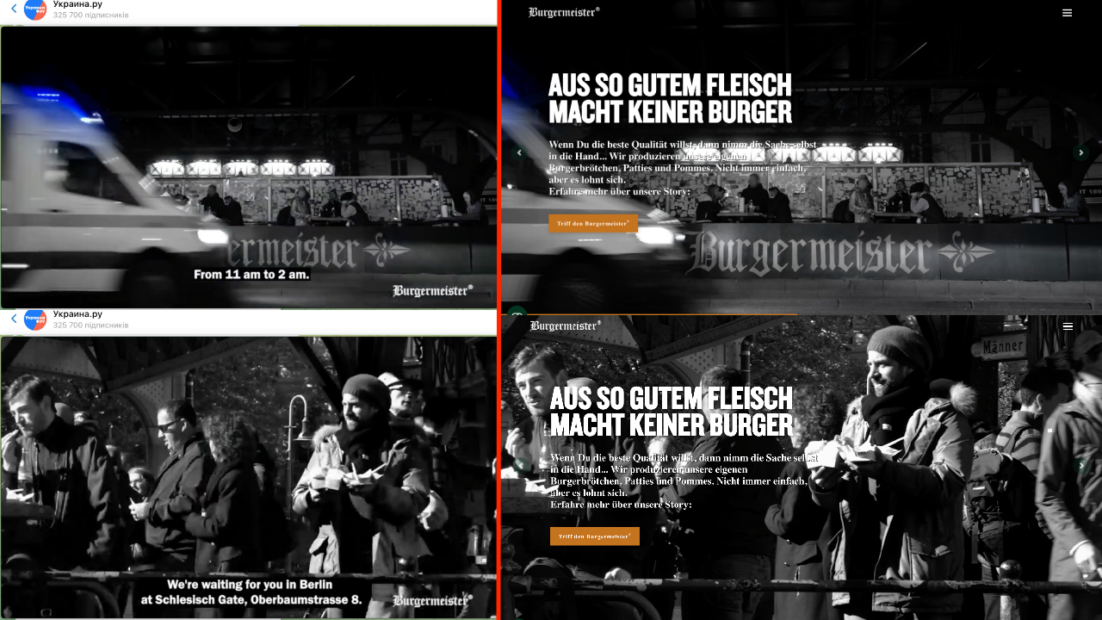 We wrote Burgermeister on Instagram directly and asked about the case.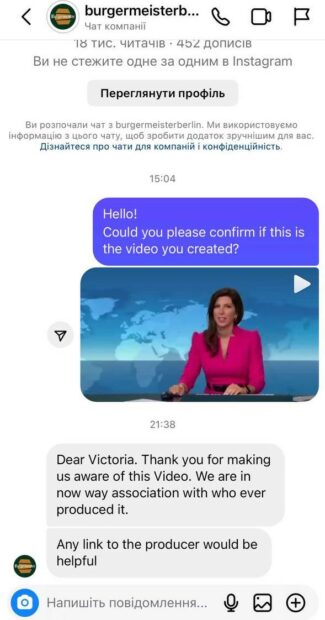 The administration denied their involvement in the creation of the video shared by Russian propagandist channels. 
Conclusion: Fake
Author: Viktoria Horak
Read more
Gwara Media has a fact-checking department and fact-checking bot, Perevirka, which people use to send us news/posts for verification. We debunk fakes and manipulations spread by Russian propaganda — and expose how it's constructed and distributed. Buy us a coffee to support and cheer up our fact-checkers.
If you have found an error, highlight the necessary fragment and press Shift + Enter.