Russian propaganda responded to Ukraine's desire to become a NATO member. This time, the new cover of the German publication Handelsblatt, allegedly mocking Zelenskyy, became a subject of manipulation. However, the propagandists continue to make the same mistakes, and our fact-checking team never gets tired of finding them.
What happened?
On July 12, 2023, the "Gasparian" Telegram channel shared a caricature allegedly from the German Handelsblatt publication. It depicts the President of Ukraine, Volodymyr Zelenskyy, heading to the door of NATO. In the background, the Secretary General of the Alliance, Jens Stoltenberg, is smiling. The cover is accompanied by the following text,
"It is time to revise our views on the mental abilities of the President of Ukraine."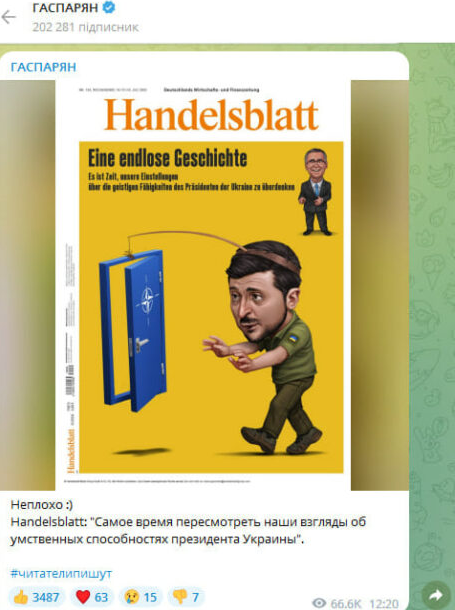 Several Twitter accounts and other Telegram channels also shared this cover.

Analysis
No July cover is dedicated to the President of Ukraine in the ePaper section of the Handelsblatt website. Also, note that fake-makers started spreading it on July 12.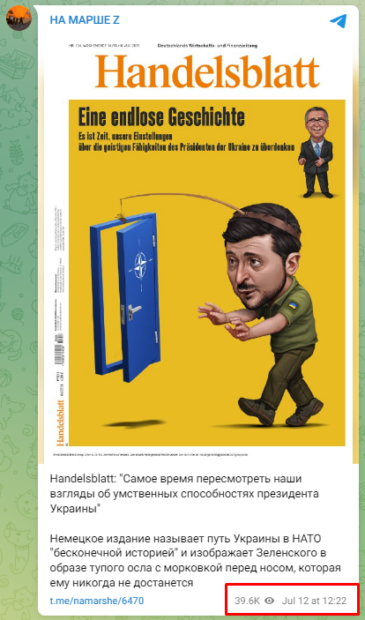 However, the fake cover is dated July 14/15/16 and marked as issue number 134.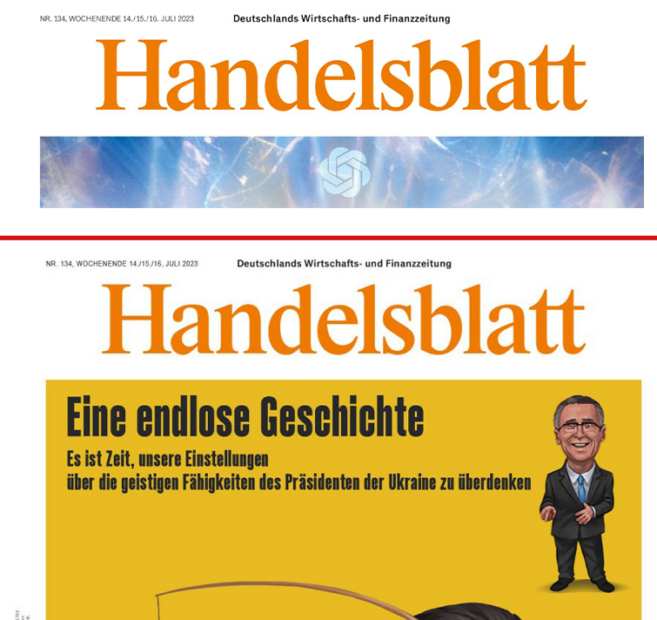 In fact, number 134, with the specified dates, was released only on July 14, 2023 — two days after it appeared in pro-Russian publications.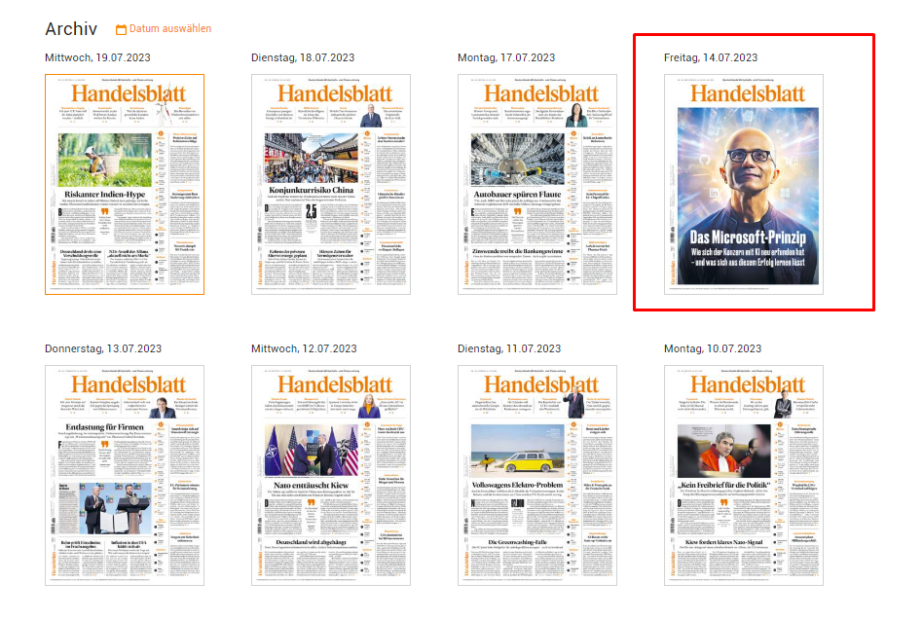 And as you can see, it had a completely different look as the original cover features an image of Microsoft CEO Satya Nadella and the headline "Microsoft Principles."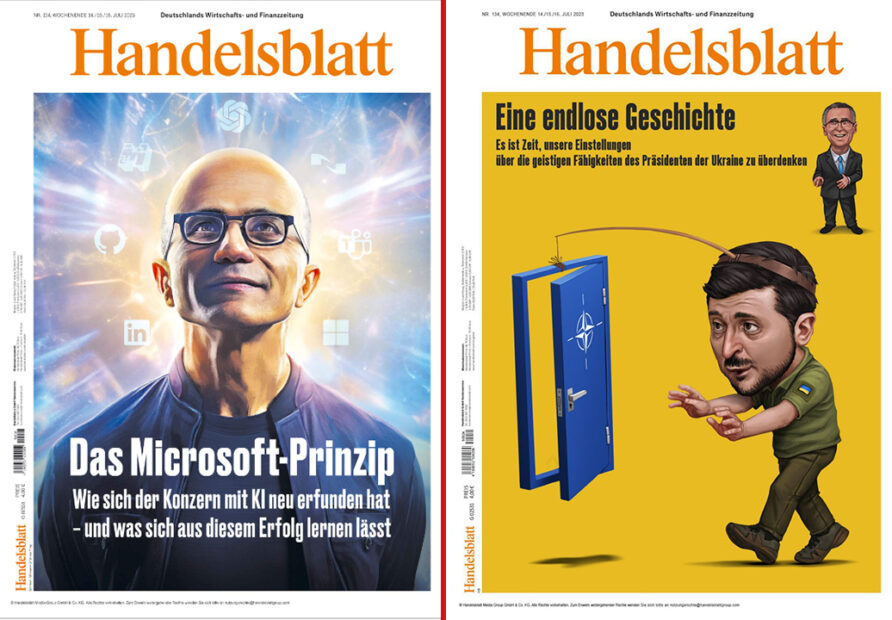 So, we see another example of Russian propaganda's attempts to discredit the image of the President of Ukraine.
Conclusion: the cover is fake
Read more: Ukrainian Almanac of Russian Fake Covers
It may be challenging to understand whether the information is trustworthy. That is why we created the Perevirka bot. Send any news in Ukrainian or English, and within 24 hours, you will find out whether you can trust the chosen publication.
Follow us on Twitter, Instagram and LinkedIn for more news, stories, and field reports by Kharkiv journalists.
If you have found an error, highlight the necessary fragment and press Shift + Enter.