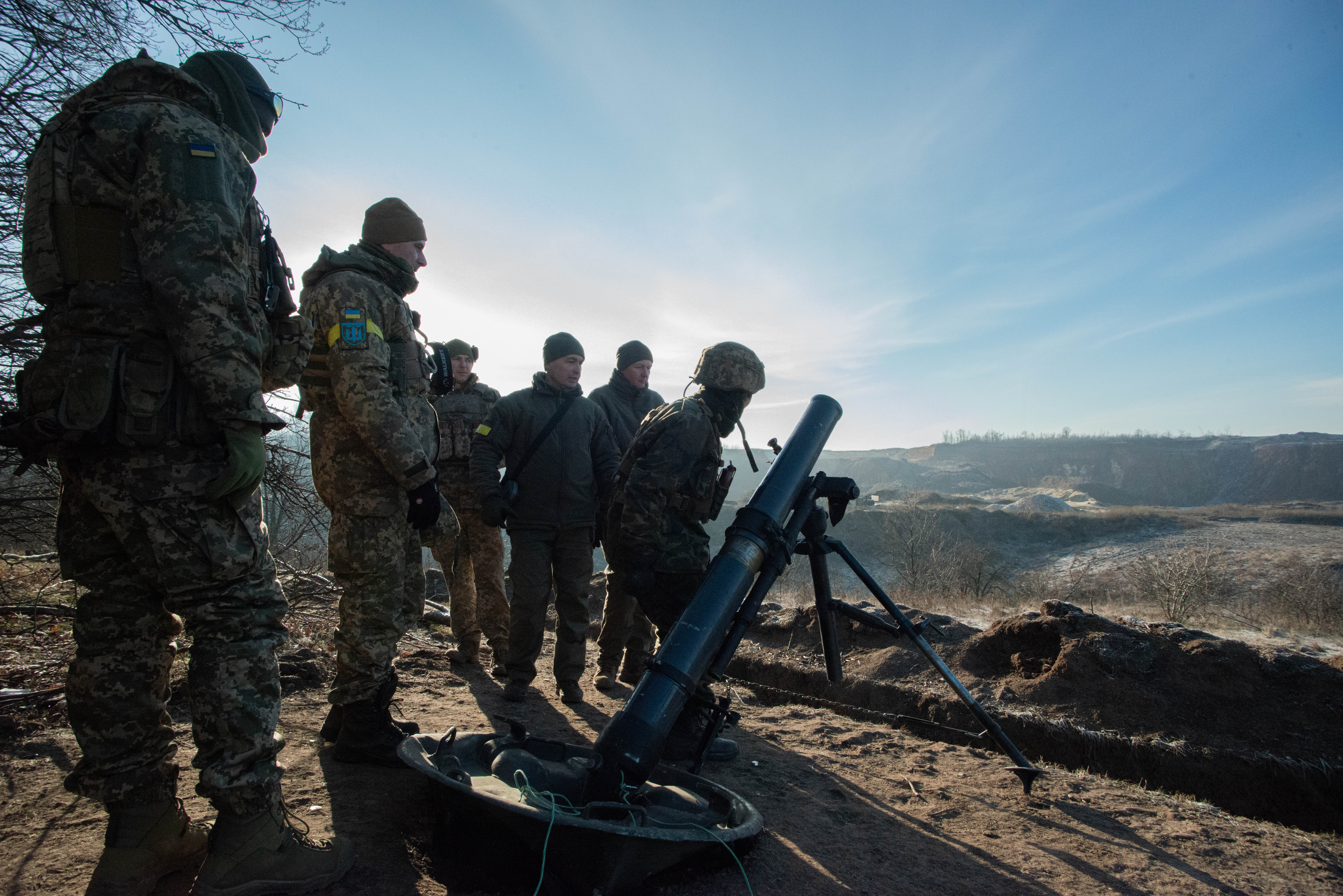 "Everything is different on the battlefield." Mortar Crew Training in Kharkiv Oblast
Featured
Mortar crew training / Oleksandr Magula, Gwara Media
On December 19, mortar crew training of the 127th separate brigade of the Territorial Defense Forces took place in Kharkiv, practicing new weapons. Gwara Media went there to see how the military is trained in Ukraine.
What does the mortar crew do?
On the battlefield, a mortar battery always accompanies the infantry. The mortar as a weapon is designed to suppress the enemy's manpower and destroy its firing positions.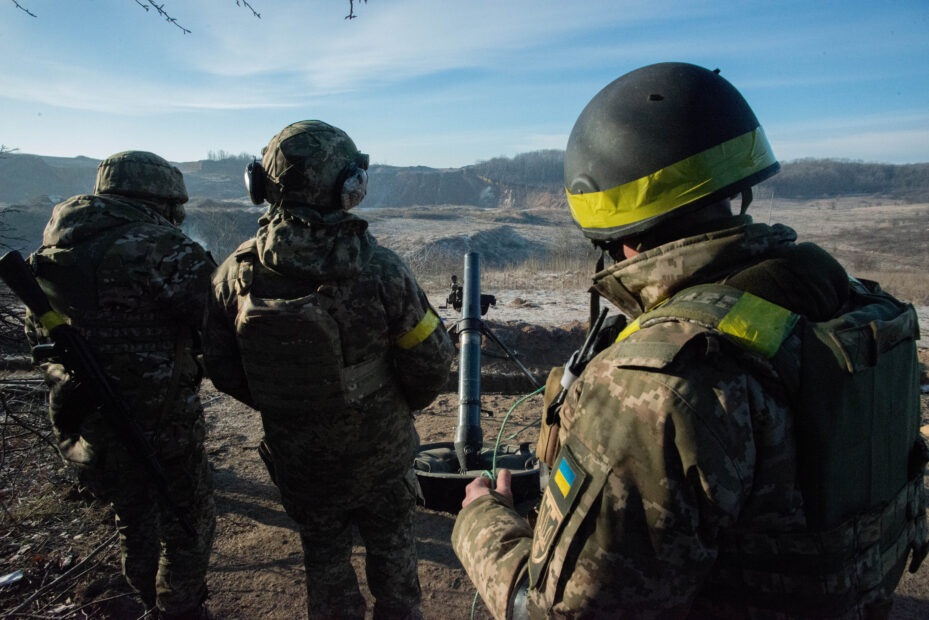 The mortarman needs to know physics and mathematics, as accurate calculations are required. Moreover, it is necessary to be attentive and physically hardy, since the work requires considerable physical effort. For example, the 120-caliber mortar, which the 127th brigade is currently using, weighs about 210 kilograms in its combat position.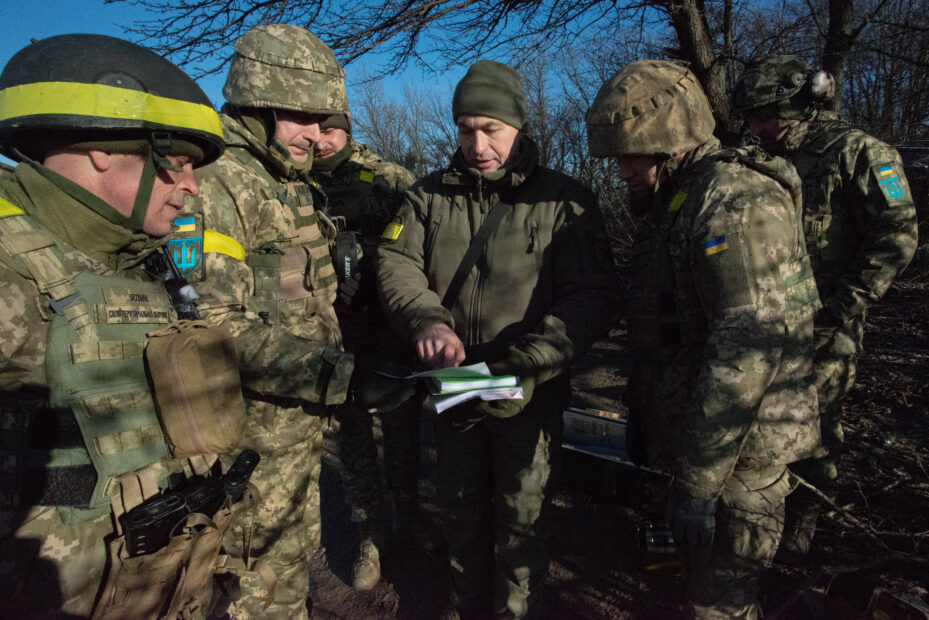 Several military personnel provide the maintenance of this mortar: a commander, a gunner, two service numbers, and a driver.
What is happening at the training? A talk with the instructor, master sergeant Oleksandr Strakhov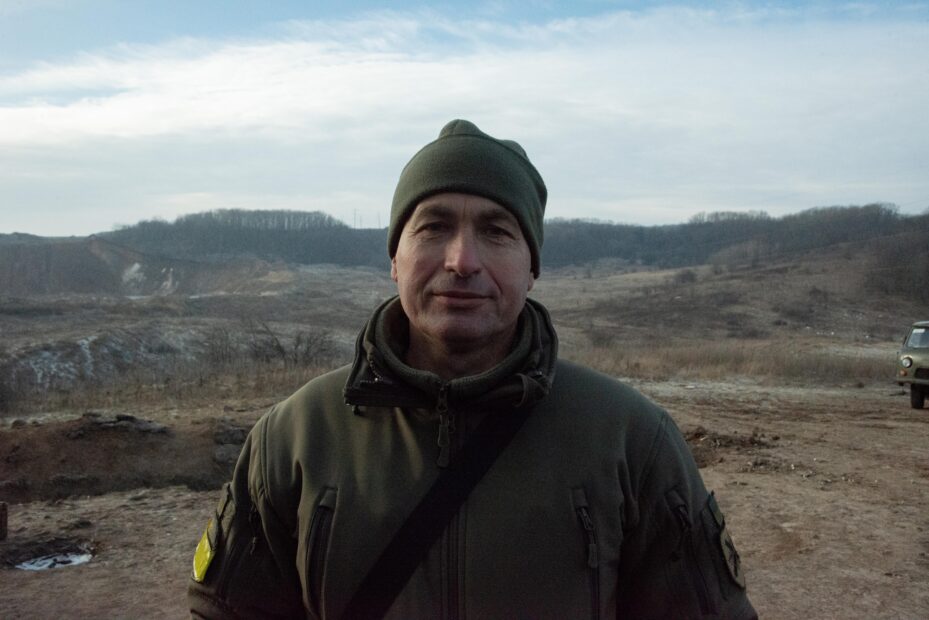 – The training is conducted according to the plan with the chosen units. They come here for a few days as directed by the high command.
According to the instructor, two or three days of training is not enough. In military educational institutions, they teach for a year, so the servicemen need at least a week of practice to understand the actions algorithm and have an idea of how to handle weapons in a combat zone.
– Currently, the goal is to learn how to shoot with a 120 caliber. Two types of projectiles are used: fragmentation mines and high explosive fragmentation mines.
Fragmentation weapons are designed to destroy the enemy, and high-explosive weapons aim to strike hidden targets or infantry in dugouts.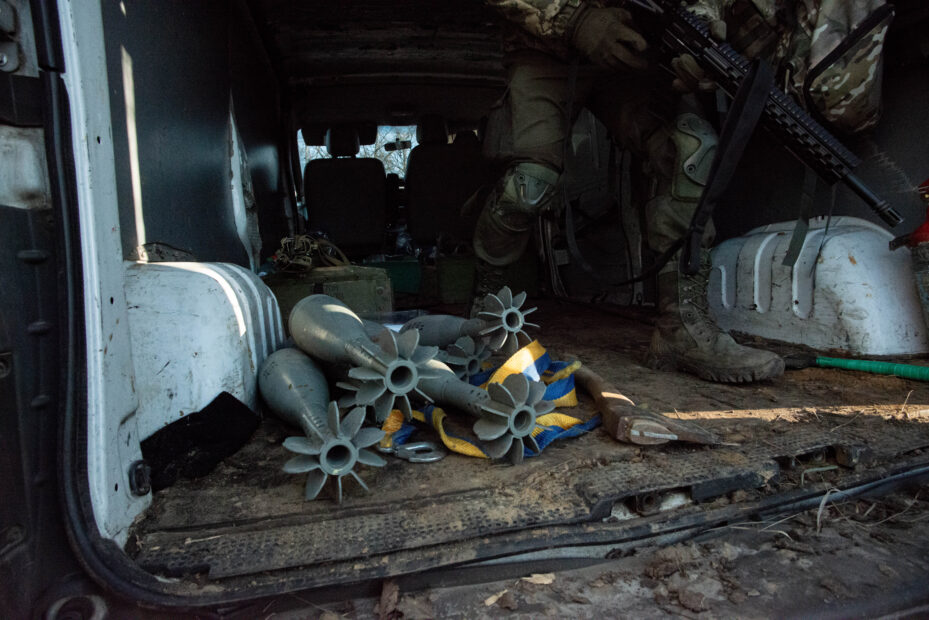 – Today, the 127th brigade is training. They have been with us since the first days. We work together, the guys are doing great. They train and then hit the enemy.
During our visit, we also talked with the soldiers about the importance of the training, their service, their fears, and the new Russian attack.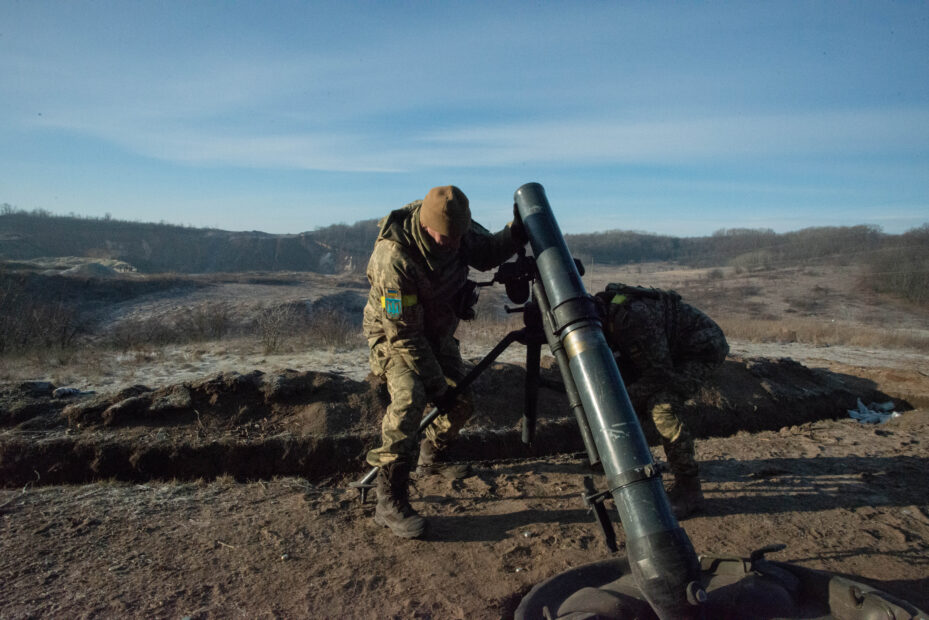 Viktor, call sign Yavir (Sycamore), commander of the sub-subunit of the 247th battalion
The battery commander is fully responsible for combat readiness, unit instructing, successful task completion, as well as learning and education, military discipline, morale, and psychological personnel training.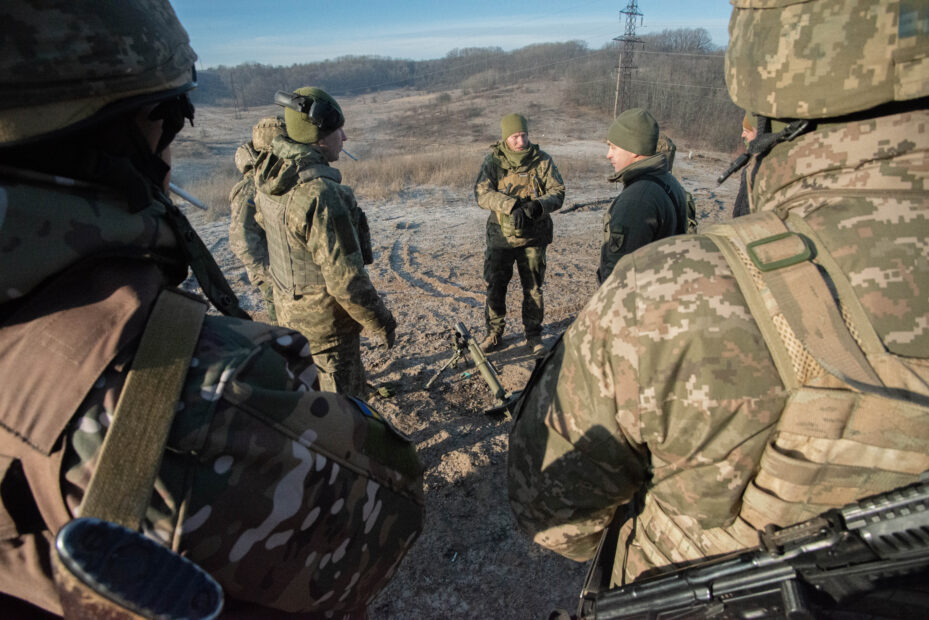 Viktor is from Kyiv and has been serving in the Ukrainian Armed Forces since the end of August.
"It is in this unit that I am the commander, and generally I`m the sergeant of the mortar battery. We are working on the front lines, but training is still important so that the military can reflect and prepare in a calm environment. There is no time to think during battles, so you need to practice your skills," says Viktor. "For example, we have not worked with the 120 calibers yet. We were given a few days to master the new weapon."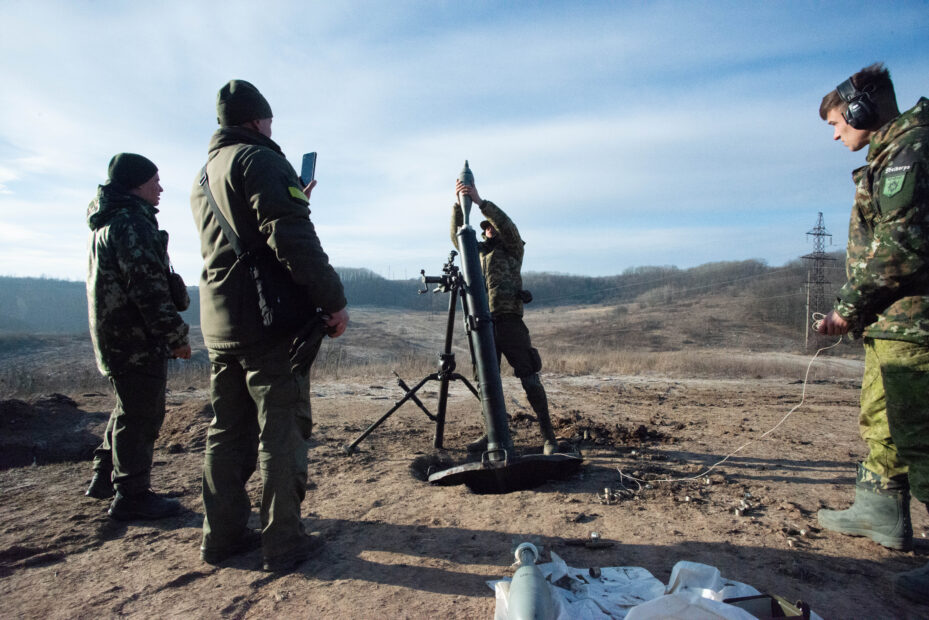 Viktor says that to become a mortarman, you need to learn to love this work and have stamina, patience, and fortitude. After all, this occupation is not easy, there are difficulties: weather conditions, heavy equipment, etc.
What was the scariest moment for you?
– I think everyone has their own fears. I don't really feel it. But the feeling that you are being shot at or that mines are nearby causes certain emotions.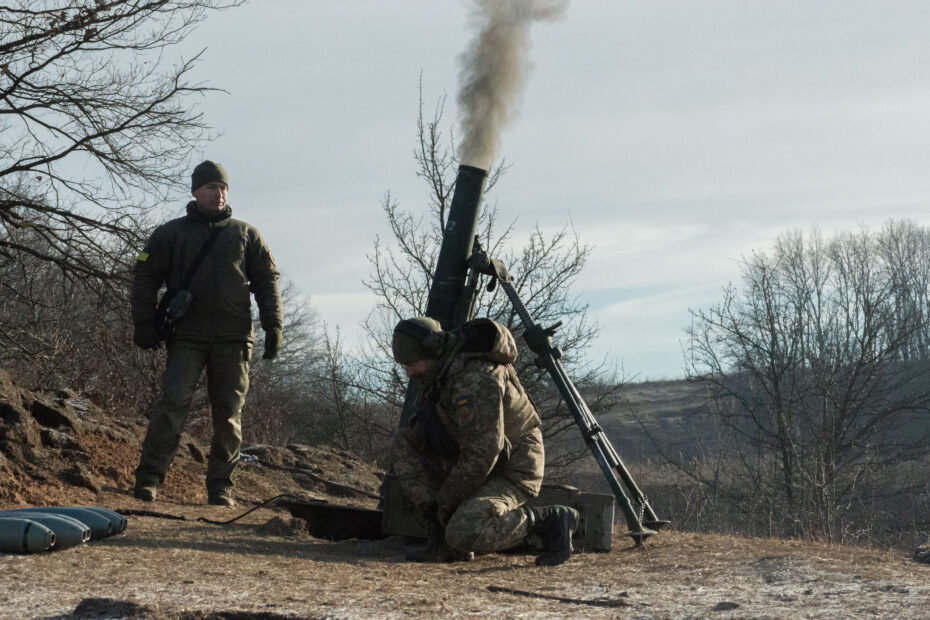 What is the probability of a new attack on Kharkiv Oblast?
– We should not underestimate the enemy. Anything can happen. And we are ready for anything, that's why we get a new weapon and learn how to use it.
Pavlo, call sign Multik (Cartoon), volunteer battalion
– I have been serving in a volunteer battalion since the first day of the full-scale invasion. I am from Odesa Oblast, but Kharkiv is closer to Russia, so I decided to go there.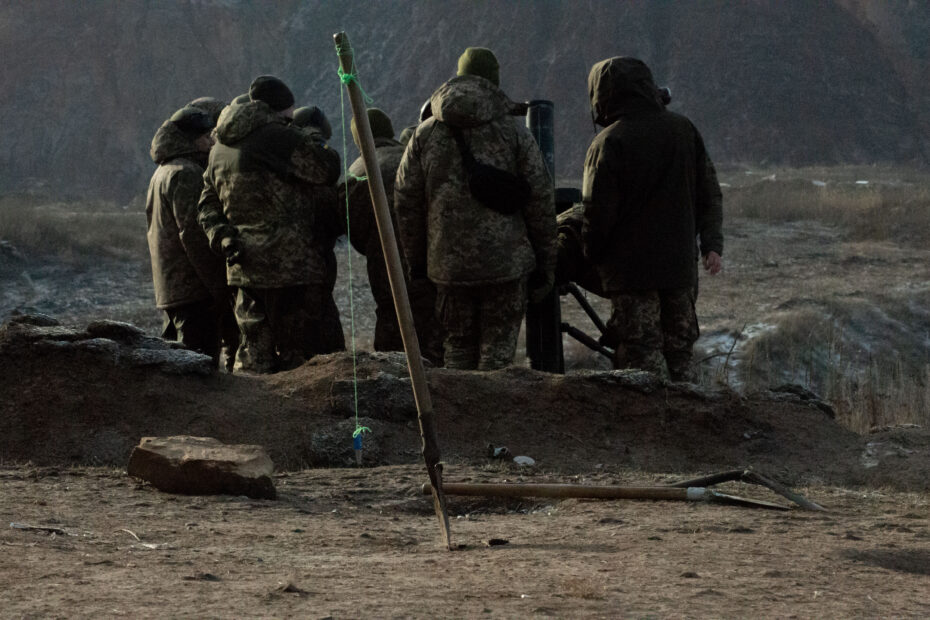 Pavlo studied at the Kharkiv Aviation Institute, then worked as an engineer of heating and ventilation systems. That is why he can be useful here with his expertise.
– Shooting training is important, but it is, even more, a matter of work organization. Here is a living example – what you see [two soldiers pulling part of a mortar – ed.] is the unpreparedness of the personnel. They themselves are shocked by how much it weighs.
Today, the military is looking for a way to speed up the training process: how to aim faster, calculate the trajectory, quickly deploy the mortar, and then dismantle it.
– Here we have to spend a lot of time not even on preparing for shooting because shooting is cool (smiles), but on organizing a quick process.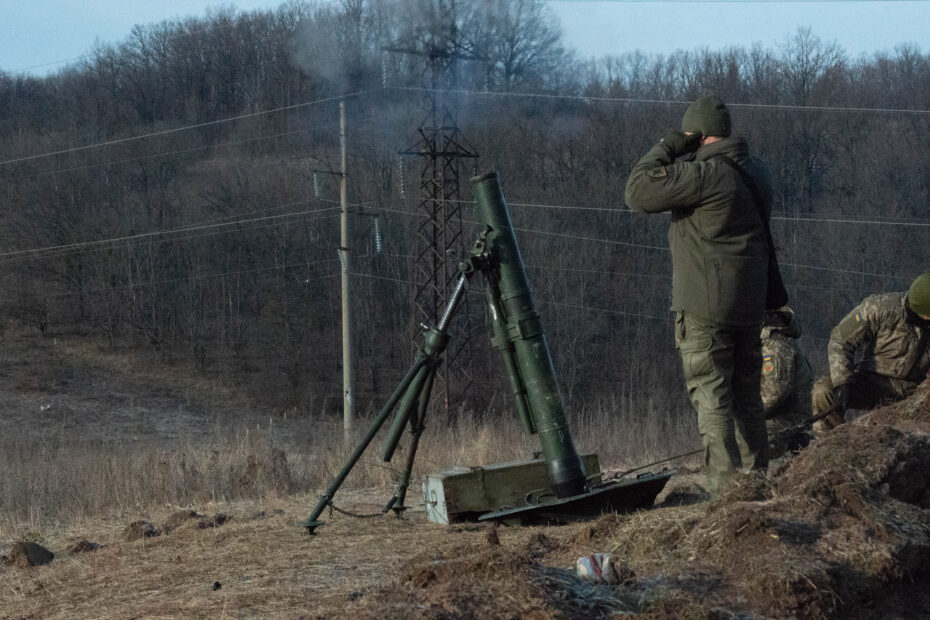 What was the scariest moment for you during the fight?
– I remember one moment when a hedgehog scared me. It was night, we were in positions and we were warned by radio transmitters about a possible advance of the subversive-reconnaissance group. So imagine you are sitting ready for anything, and you hear stomping, somewhere 20 meters away, and something starts rustling. And it turned out to be a hedgehog! But I was really scared.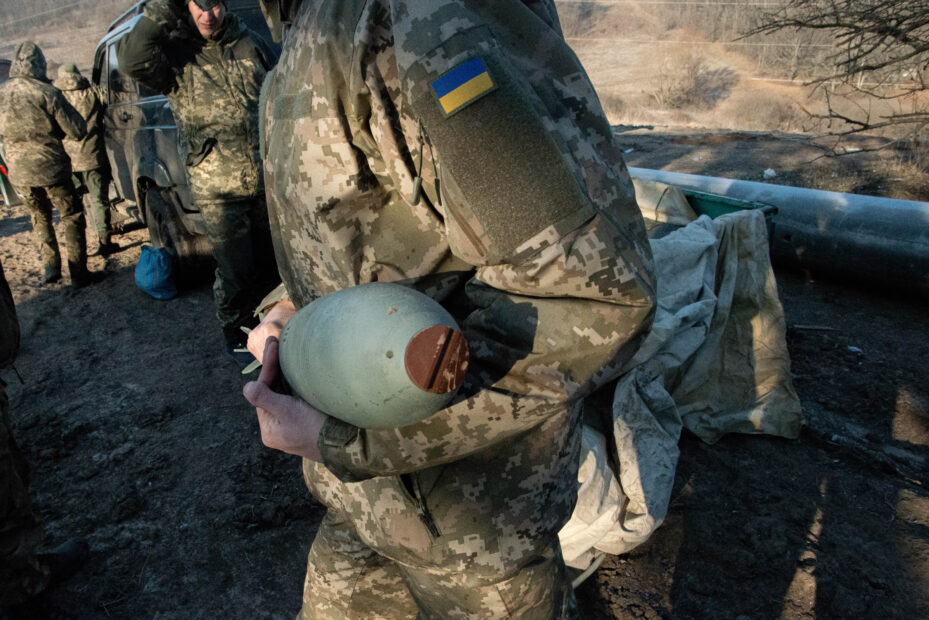 Is a new attack on Kharkiv Oblast possible?
– I cannot say, but I assure you that we are ready. We have districts in Kharkiv city and oblast fortified with checkpoints — it's nice to see that. Fortifications are being created on the outskirts, we are digging to be prepared first of all. I even thought that it would be cool to leave these trenches and checkpoints after the war in memory of the events that are happening now.
This year is coming to an end, but it seems to have flown by in three seconds. I don't know whether this is good or bad, but the main thing is that we are one day closer to victory every time.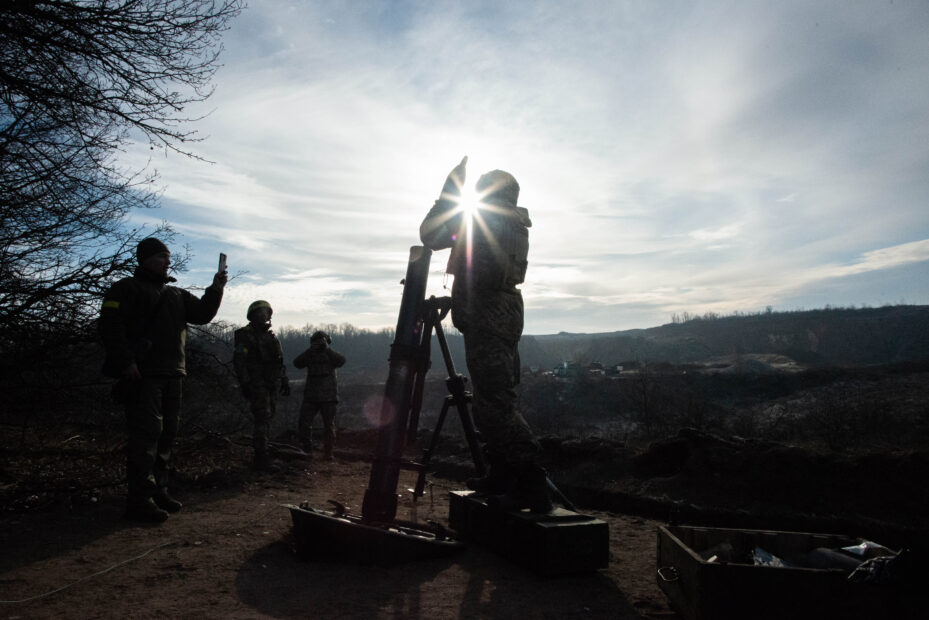 Andriy, 247th battalion
The serviceman joined the Armed Forces in May, and since then he has been in Kharkiv Oblast.
– I feel calmer here. Being a mortarman is interesting, educating, and serious. We need these training sessions so that we can imagine a picture of how to work with weapons; so that in any situation on the front you can find your way around what you are doing.
And situations can be different. In particular, the flight of a mine is affected by weather conditions: side wind, rain, and snowfall. During an intense fire, the support plate of the mortar can also sink deep into the ground. You need to be ready for this and have a pickaxe or shovel with you.
– Now you can see that we prepare for shooting for a long time. But during hostilities, it is done much faster. You don't have enough time, your task is to set up quickly, aim, shoot, be focused, and hide so that the enemy doesn't attack back.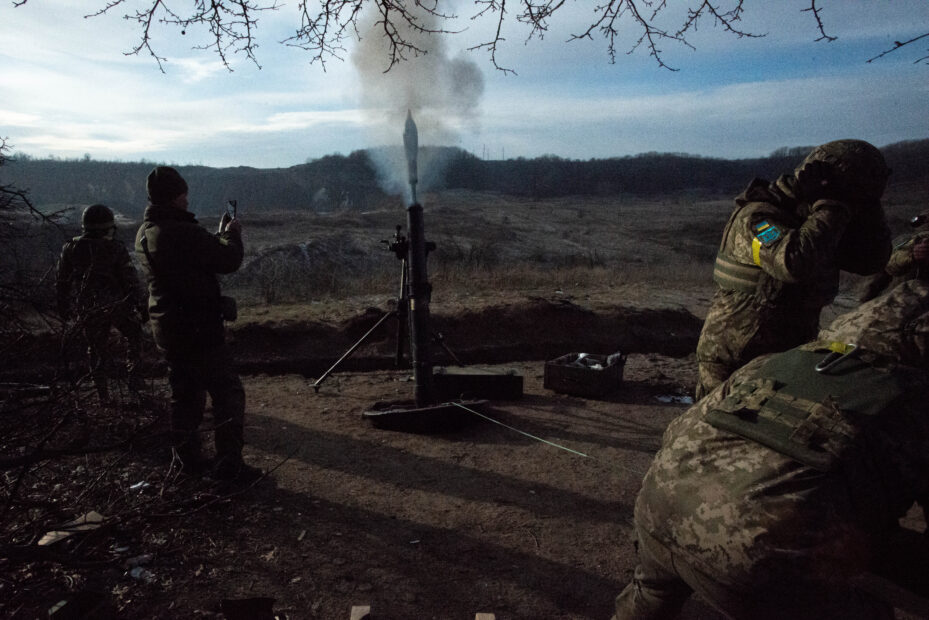 What scared you the most?
– In the first days, when Kharkiv Oblast was shelled severely, our battalion was in the forest. And we didn't sleep for six days, we just lay in the trenches because of heavy shelling. At that moment, you lie down and think that it might hit you too because it was really rapid. Once we hardly managed to jump into the trench.
Is a new attack on Kharkiv Oblast possible?
– We had no warnings about this. But it is important to remember that the war continues and we are constantly on alert.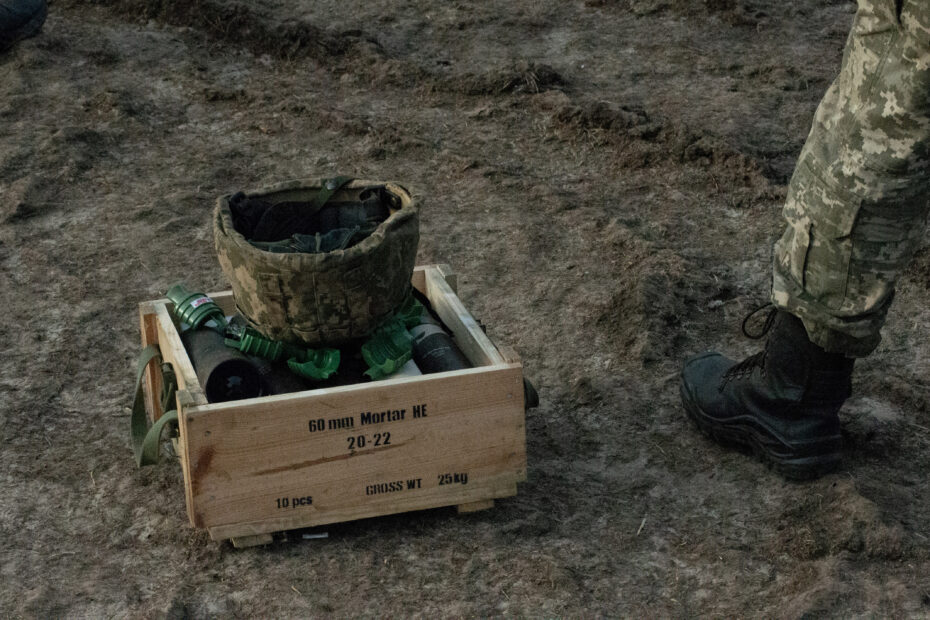 I am glad that I managed to go home and see my family before the end of the year.
Oleksandr, 225th battalion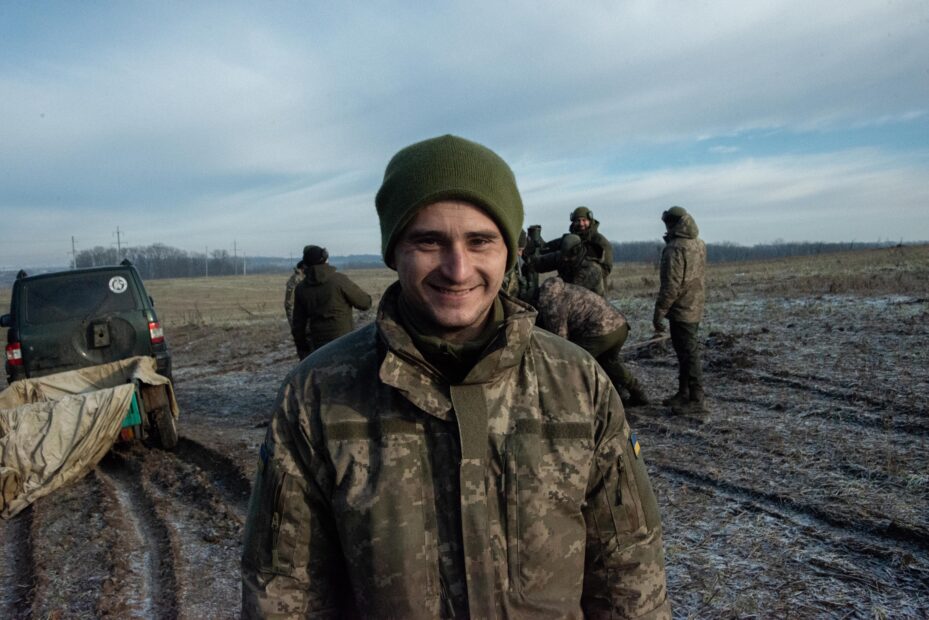 Oleksandr is from Kharkiv Oblast. He joined the volunteer battalion at the beginning of the full-scale war: "There was a threat to relatives and friends, that's why I went to fight." He says that he was not hired immediately, it took a month. Before the war, he was a mechanic and a driver, so analyzing his skills, he realized that he could be useful as a mortarman.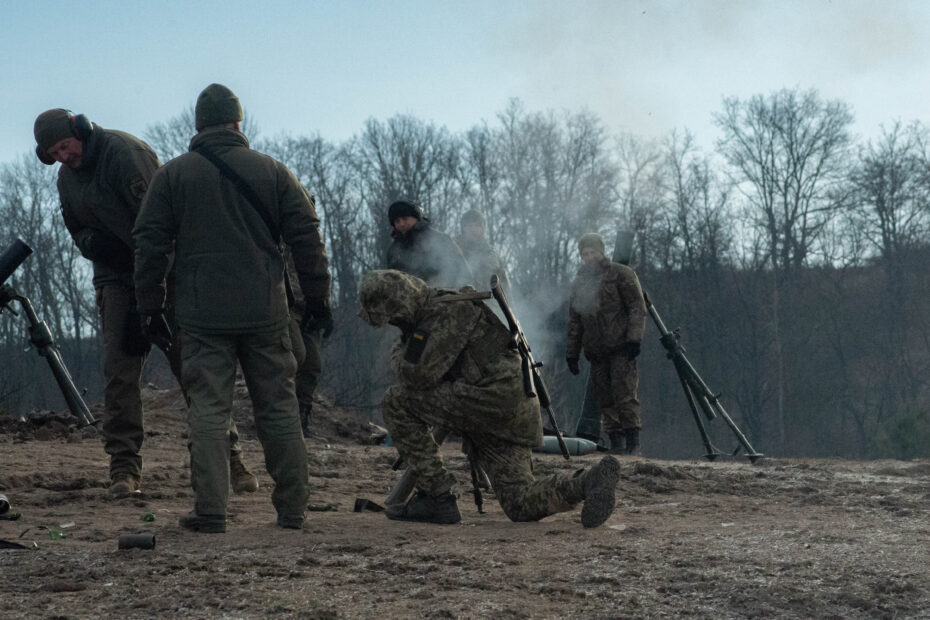 – We are currently training to coordinate the actions within the unit. Everything is different on the battlefield. Here you know that you won't be attacked in response, but in reality, you try to do everything as quickly as possible to escape and remain intact.
Now the servicemen are working on the skills of firing position choosing, maneuvering, masking, and area orientation.
– During training, everything is discussed in advance: the location of the unit is chosen, the base is prepared, and landmarks, targets, and beacons are indicated. Then you arrive and you have about 30 minutes not to give the enemy a chance to track you down and strike back.
What were your main fears during hostilities?
– There was a time before a combat mission when the entire unit stayed awake all night. Everyone was confused and worried. Then, unfortunately, we lost our weapons, but we were glad that the unit had survived.
Is a new attack on Kharkiv Oblast possible?
– There is a small probability. You cannot underestimate the enemy. As sad as it sounds, if Russian soldiers want to strike, they will.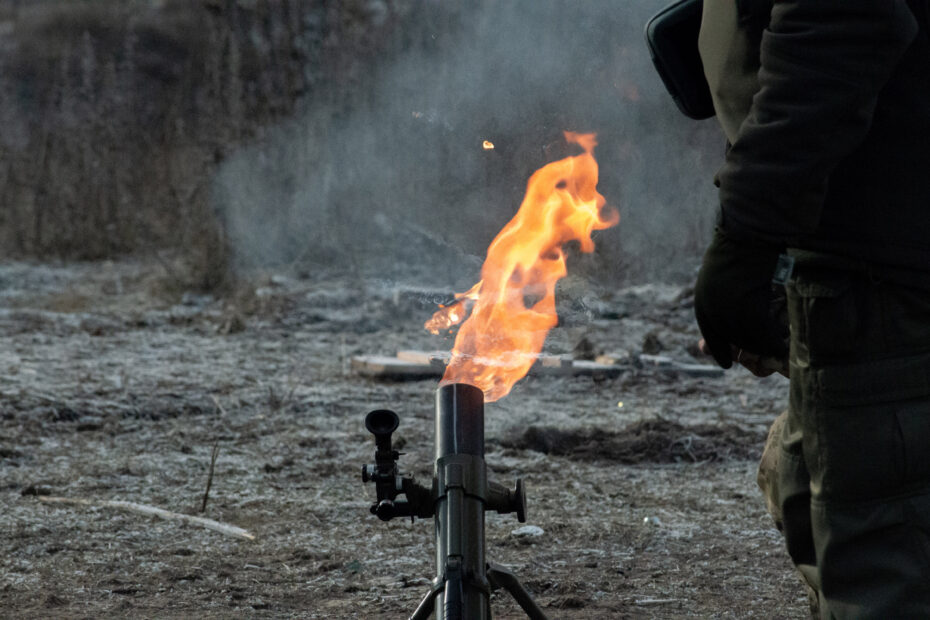 The enemy tries to break us, but we are unbreakable.
We leave a link to the page of the guys from the 247th separate battalion of the 127th separate brigade. There you can donate directly to the Ukrainian soldiers for their needs and thank them for their hard everyday work.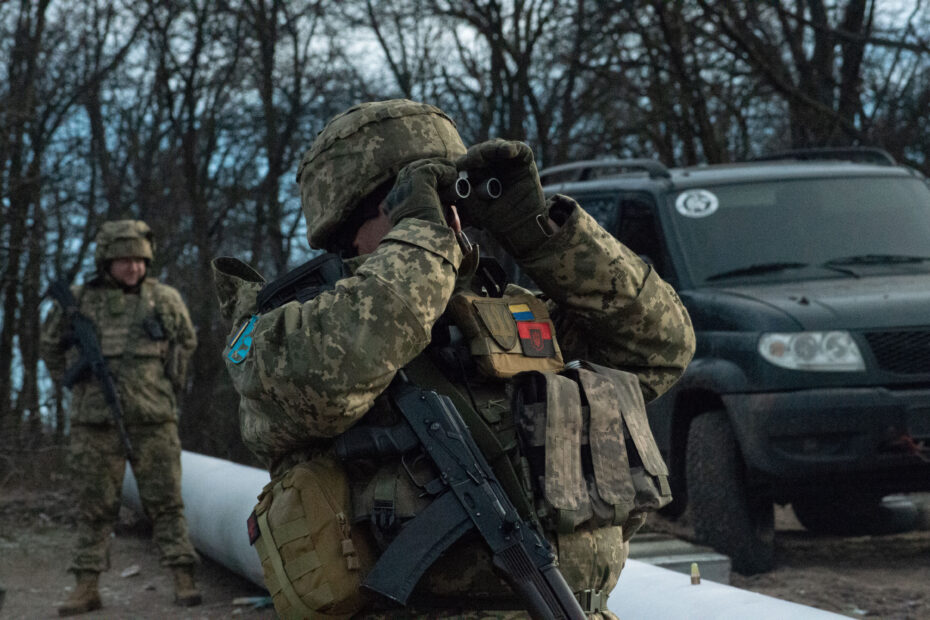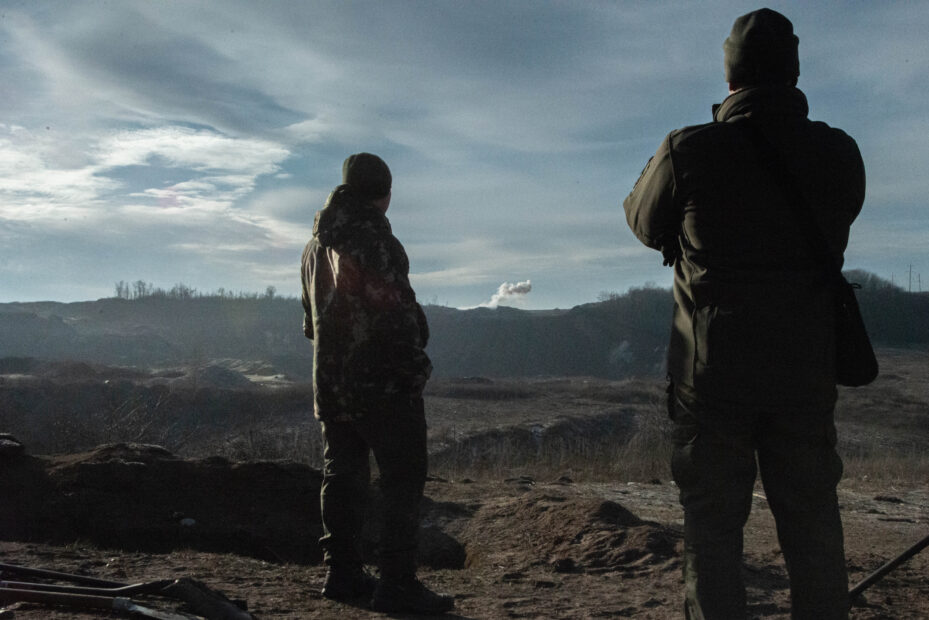 Text by Dasha Lobanok
Follow us on Twitter and LinkedIn for more news, stories, and field reports by Kharkiv journalists.