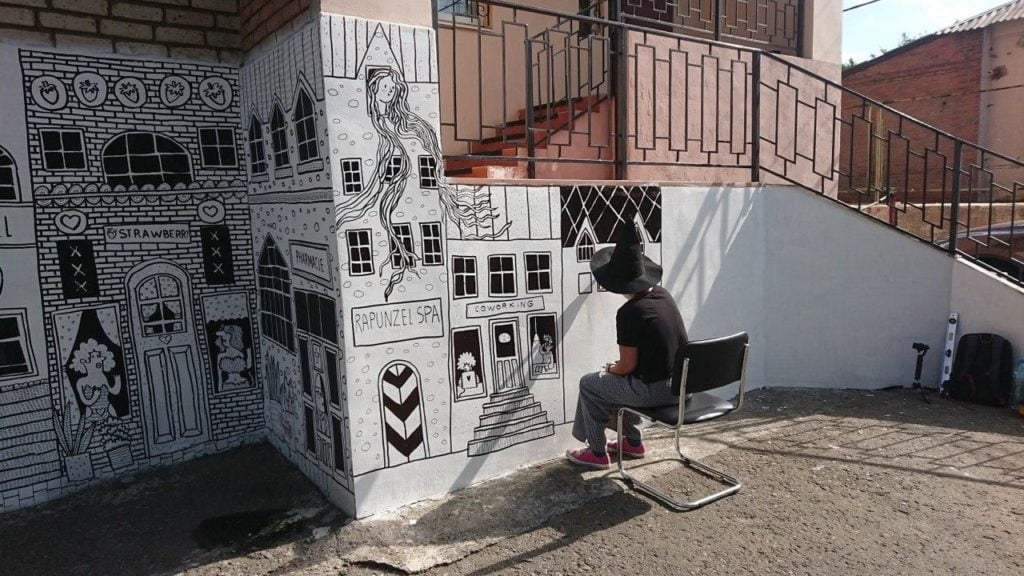 Who paints murals in Bakhmut: a conversation with the artist Masha Vyshedska
New Economy
Starting from today, we are launching a column #new_names where we will write about interesting Ukrainian artists who are just at the start of their creative path.
The first person we will talk about in this format is Masha Vyshedska, an artist from Bakhmut.
Masha began to draw as a child. For a while she went to an art studio and tried to master paints, but she was much more attracted to graphics, so she left the studio. In high school, Masha watched Howl's Moving Castle, and this anime turned her idea of beauty upside down. And then there were murals, comics, pages on social networks, walking photo expeditions… To know more about all of this, we invite you to nestle into our conversation.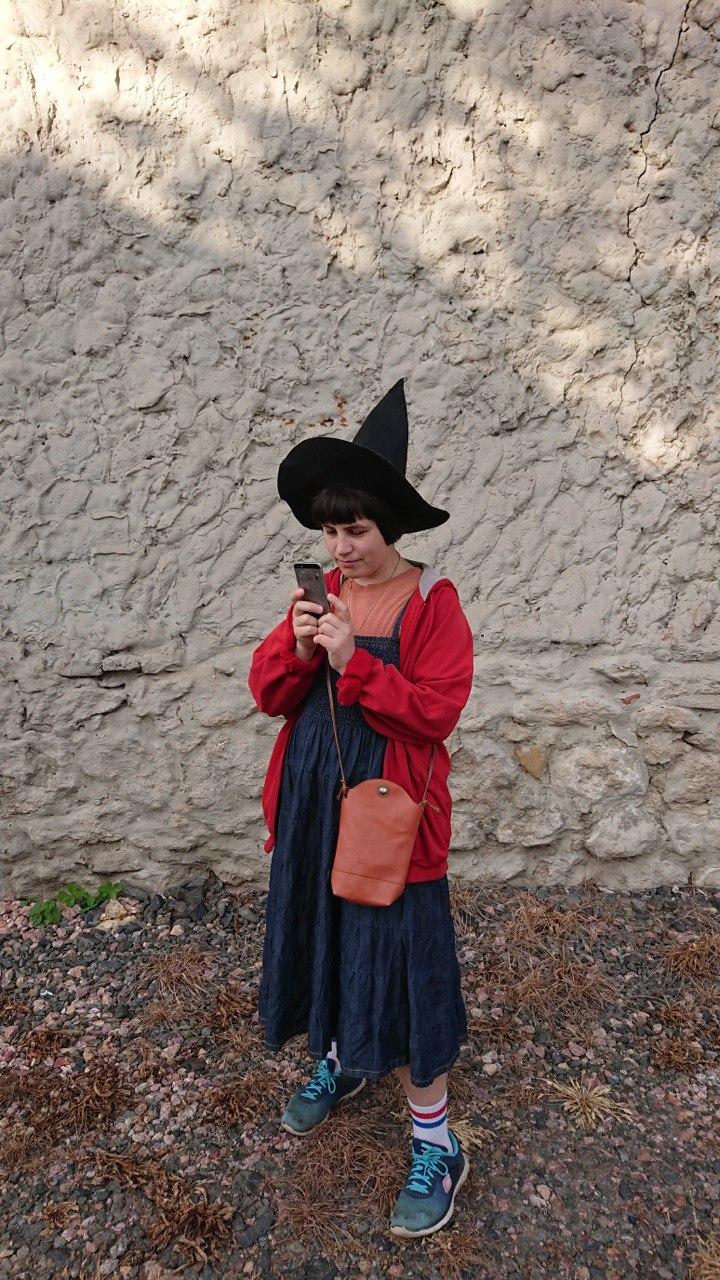 You are doing street art. How did it all begin? In which cities can your works be found?
The first work on the wall appeared in my room in a Luhansk dormitory in 2014. My best friend came to pick up the documents, and at that moment my mind was just blown away, so I decided to paint a tree. Though, then it had to be painted over. And my first work in the city has been made on the door of the gym of the medical college, where I drew mountains, clouds and sheep. The first serious work has appeared in FreedomHUB, a place supposed to become an anti-cafe at that time, and I've been invited there to create sketches with another girl. I've created them by myself, and that girl then helped me with the details when we've been already painting on the walls.
One can find my works in Bakhmut (there are more than 10 of them), Svyatogirsk, Kramatorsk, Dobropillya (there were 6, but now only one is left, others burned down), Severodonetsk, Starobilsk, Mariupol, Kyiv, Lublin. Moreover, in most regional cities, such as Slovyansk, Rubezhnoye and Gdansk, I left my tag and drew me and my boyfriend Rostislav.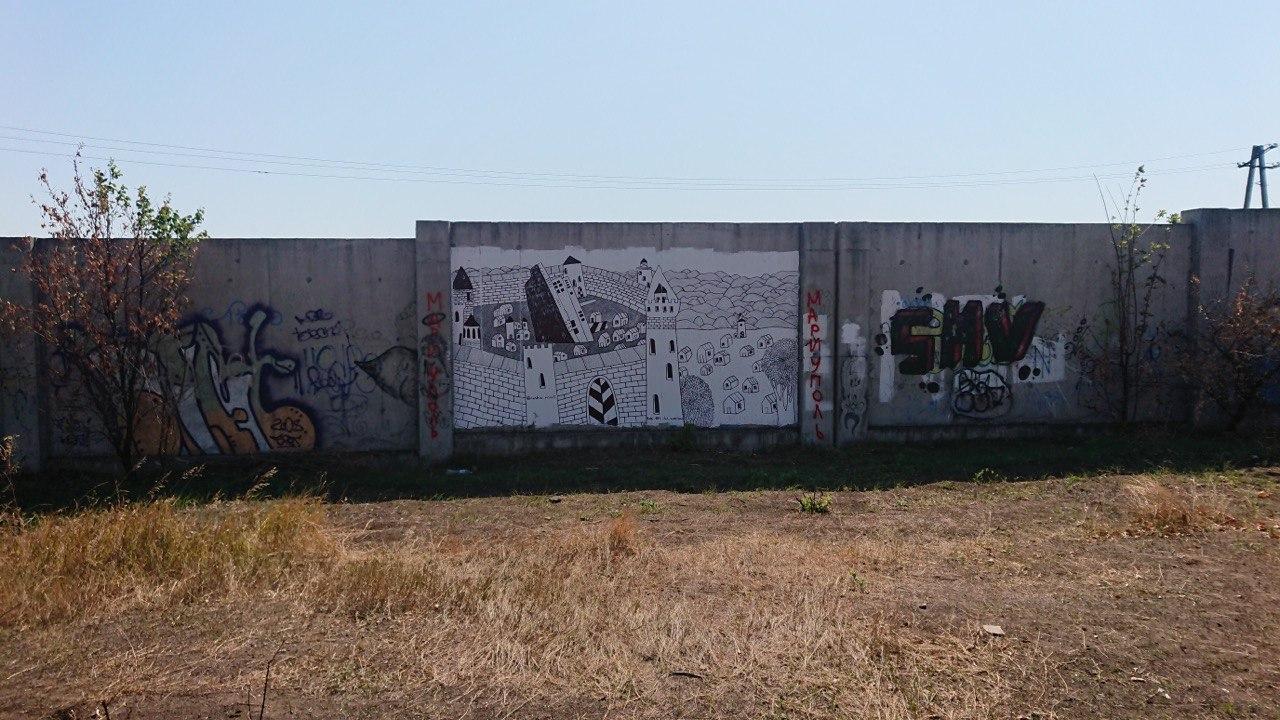 It is quite difficult to find them, as I left them in the unnoticed places, which do not stand out, but one may find all these places in my saved Instagram stories.
My biggest work is located in Bakhmut on the Gorbatova street, 30. This is the basement of the ninth floor. Lots of people pass by this mural every day, some of them are still taking pictures near it.
You are also posting comics on social networks. Perhaps you have a book with illustrations in your plans?
I started drawing comics back in the university – it was some minute things, so-called puns or something like that.  But there were no characters.  When we started living with Rostislav, our characters somehow appeared by themselves, because I wanted to tell something about my new life, but I often didn't dare to photograph or be photographed.  So, firstly I came up with a notebook called Our Photo Album. It collected the whole first year of life together.  Then we bought an iPad, and I started to paint us on the real pictures and then created a series that laid at the basis of my first solo exhibition.  Now I am drawing full-fledged comics based on some everyday situations.  I don't know about the book, but the format of Instagram stories seems to be perfect. 
Just as soon as the program in which I draw added a function of frame animation, I started a channel on TikTok for animated comics.
Likewise, I think about books with these characters in terms of some collaborations. For example, a writer from Slovyansk wanted to make a book on etiquette with my illustrations, and I offered him to depict different cases with my characters.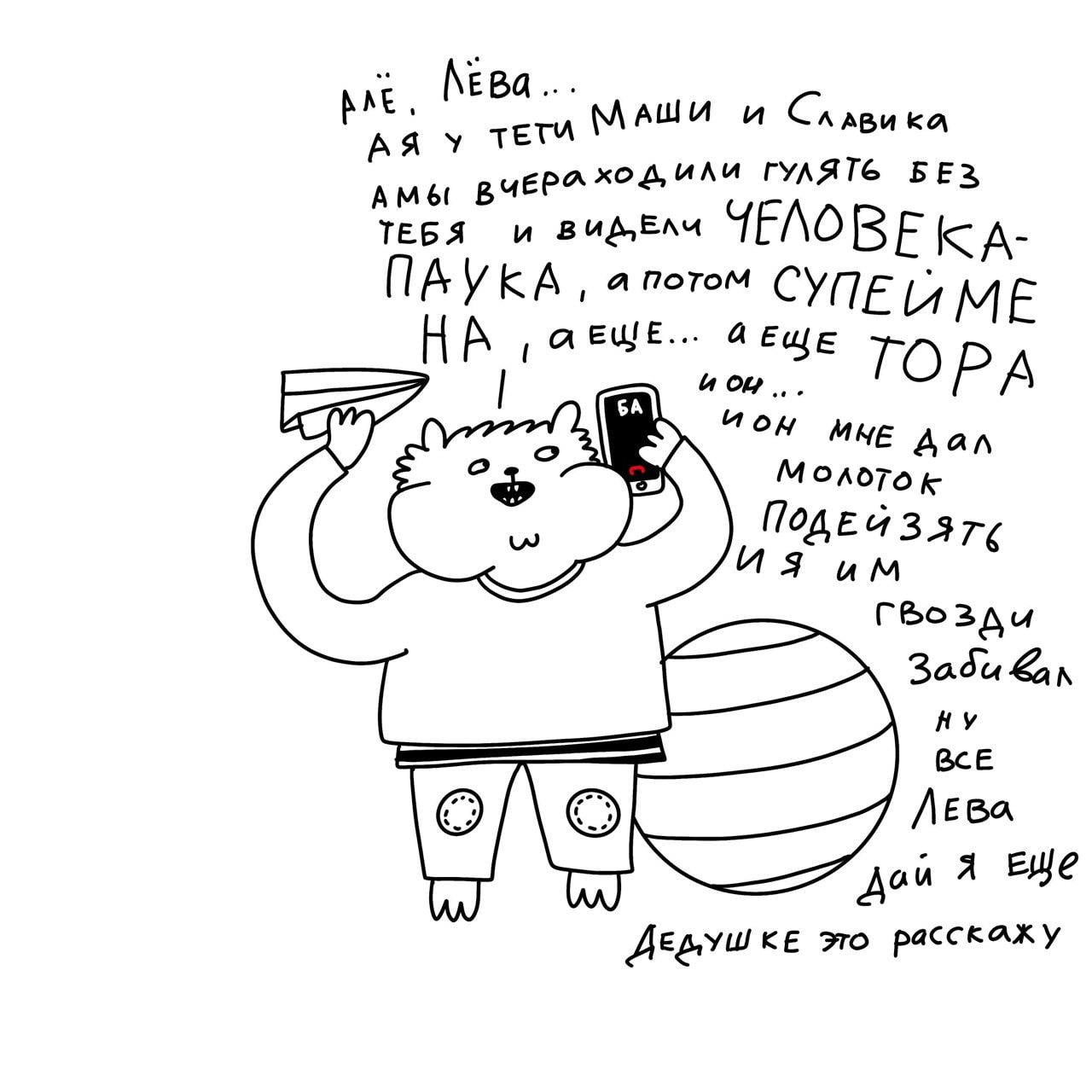 Are you trying to commercialize your art?
Yes, of course, because I don't want to make money anywhere else. Actually, I would not be interested in doing anything else. We apply for everything, what we see, and cooperate with public organizations. From time to time there are some freelance jobs. I also have a page on Patreon. As a patron, you can subscribe there for an affordable amount, and it will be deducted from your card. Now I have two patrons.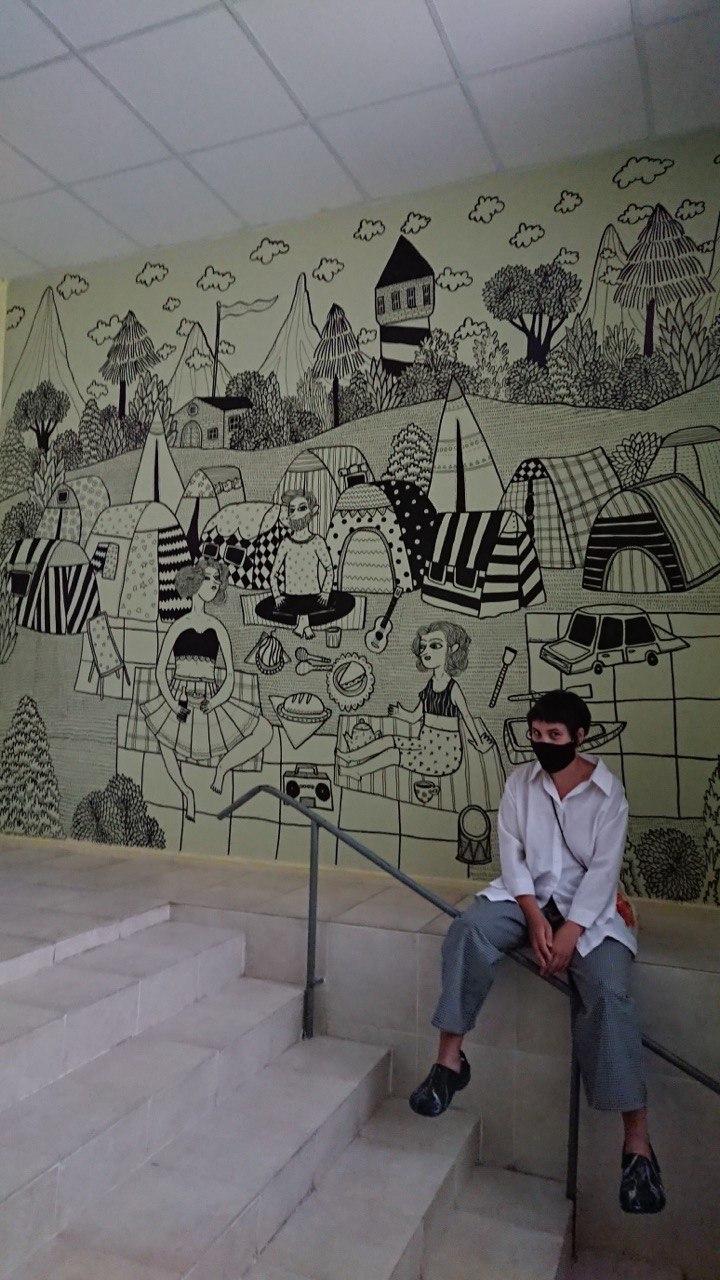 Do you have any plans for further projects?
Yes, I have lots of plans. In the autumn, I am planning to hold a street art laboratory in the city. It should have been held in April and May but had to be moved due to quarantine.
We are also considering creating a project of planting sculptures near the North Pond – this is our answer to topiary figures made of artificial grass, which has been recently placed in the city. Moreover, in one place, somewhere in the wasteland, I want to collect sculptures from a tire in order to set up a sort of «park-kuntskammer», but I've not yet found a way to do it right, although there are a few ideas. In addition, I want to expand my series of #adaptationtoreality: for that, I would like to go on a hiking expedition and stay in different cities for a few days to shoot them and nearby areas. We even applied for this project as a scholarship from the UCF (Ukrainian Cultural Foundation), and now we are waiting for cooperation. I still have plenty of ideas and plans! They are constantly changing and new ones are adding.
Tell us more about #adaptationtoreality. What is it as a project and how did you come about it?
The project began in the autumn of 2018 during a meeting in Kostiantynivka organized by the Garage Gang and the Goethe Institute. This meeting brought together 5 teams from different cities of Donetsk and Luhansk regions and 5 teams of artists from Kyiv and Germany. We had to come up with a project and implement it. Finally, we decided to carry out an artesian expedition: to visit 5 regional cities and 5 provincial ones (there were cities of the invited at the meeting teams) and to create on the basis of this journey a series of graphics.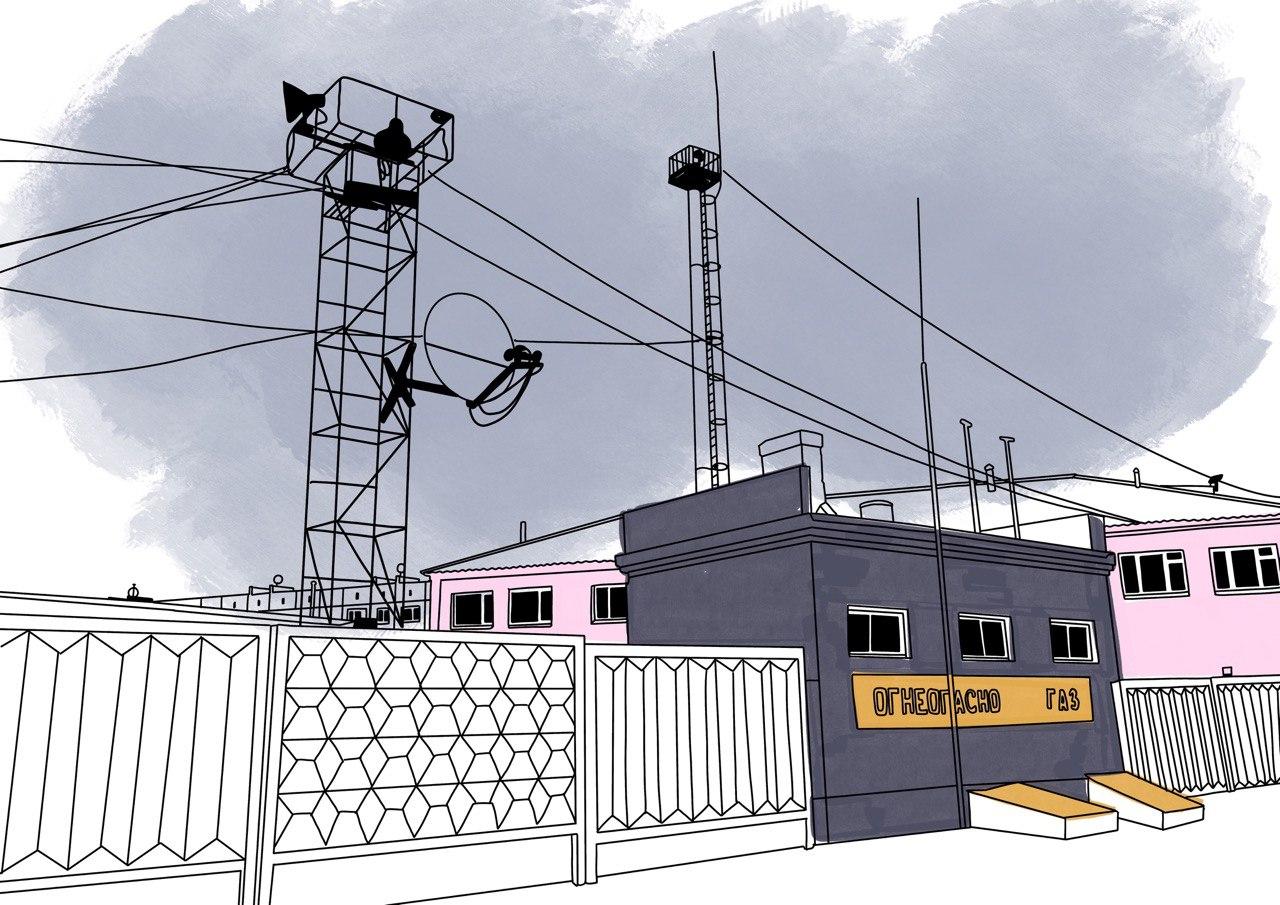 If you have someone from your acquaintances who could become the hero of the #new_names section, write to us at: Hello@gwaramedia.com.